Underdog Fantasy has become wildly popular due to their massive Best Ball contests as well as their Pick 'em games, but their daily snake drafts are another incredibly fun option for fantasy drafters. Their NBA drafts (or Battle Royale as they call it format) are incredibly simple, and they give you a shot at 4 or 5 figure winnings every single day. 
All you have to do is draft 6 players from the games taking place that night in the NBA in a traditional snake draft against 5 other users. No positional requirements. No salary cap. Your team of 6 players competes against every other team of 6 drafted that day in that tournament for your share of the prize pool, which typically pays out approximately 20% of the field with 20-25% going to first place. 
If you haven't yet signed up for Underdog Fantasy, you can use Promo Code 'SPIKE' to receive a 100% Deposit Match on any deposit up to $100. 
Underdog offers a variety of options each day with single entry, double entry and multi entry contests available. Their player scoring is also incredibly simple: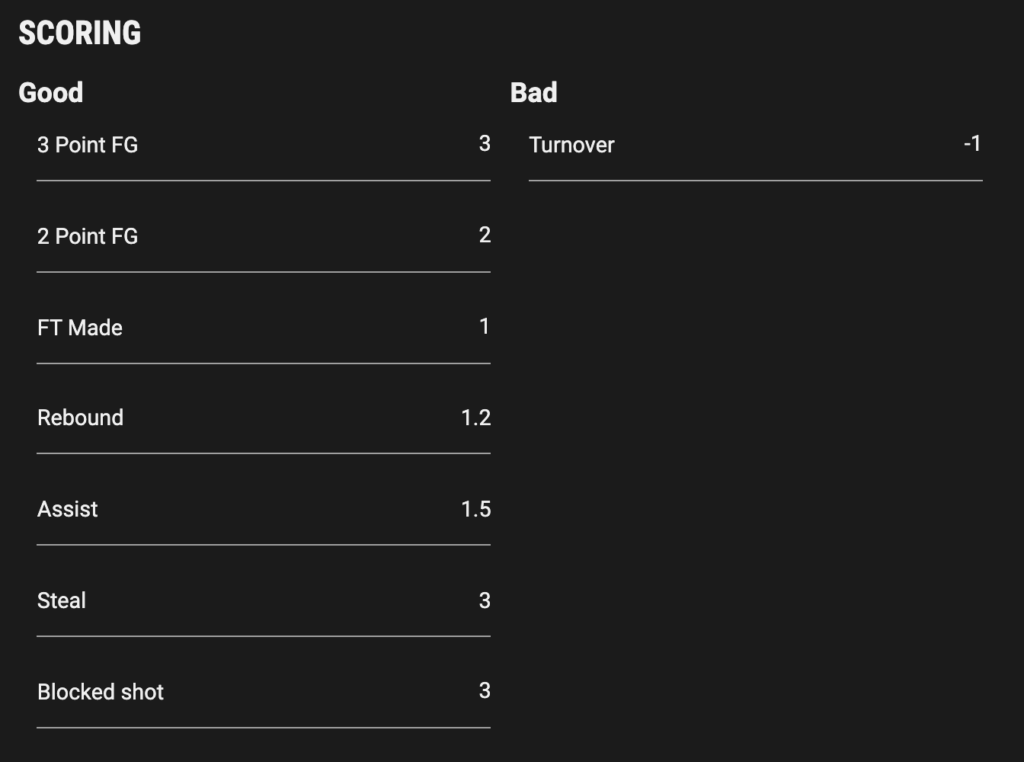 Below are the additional details and rules provided by Underdog for their general Battle Royale contests, as well as their Daily NBA specific contests: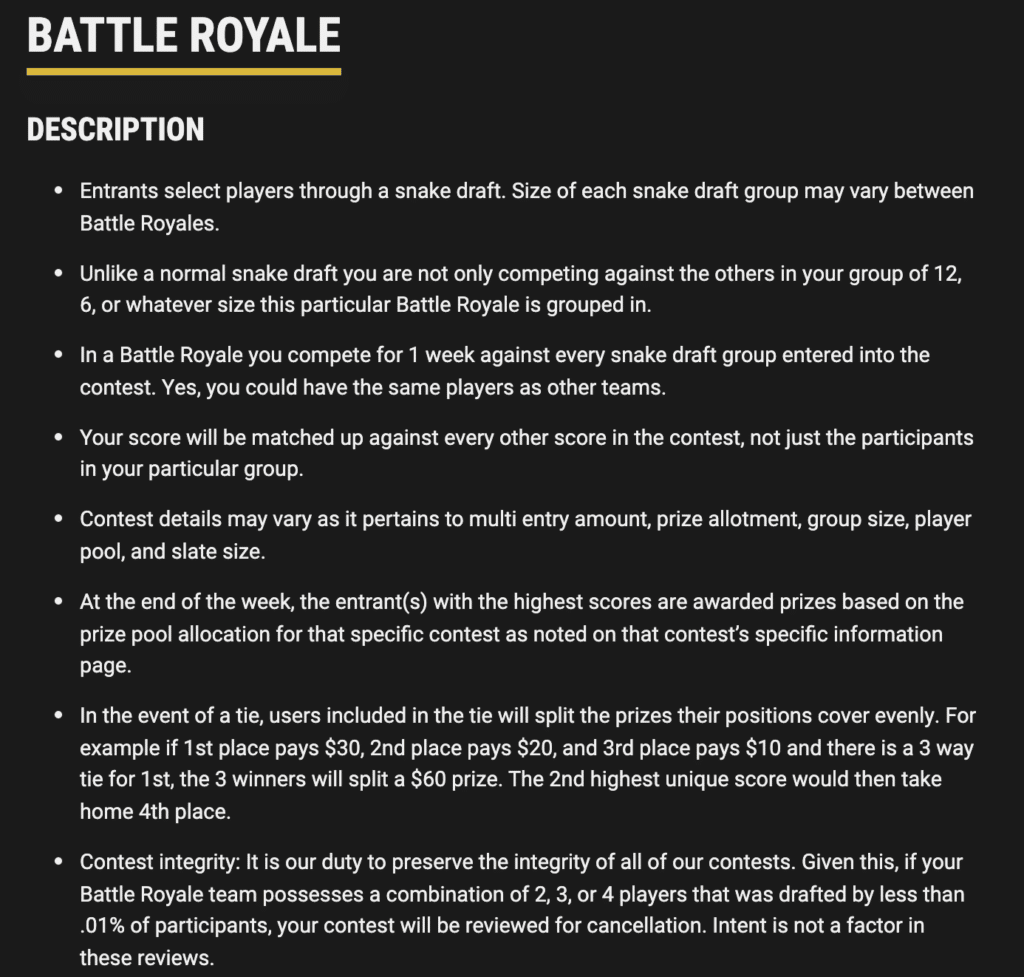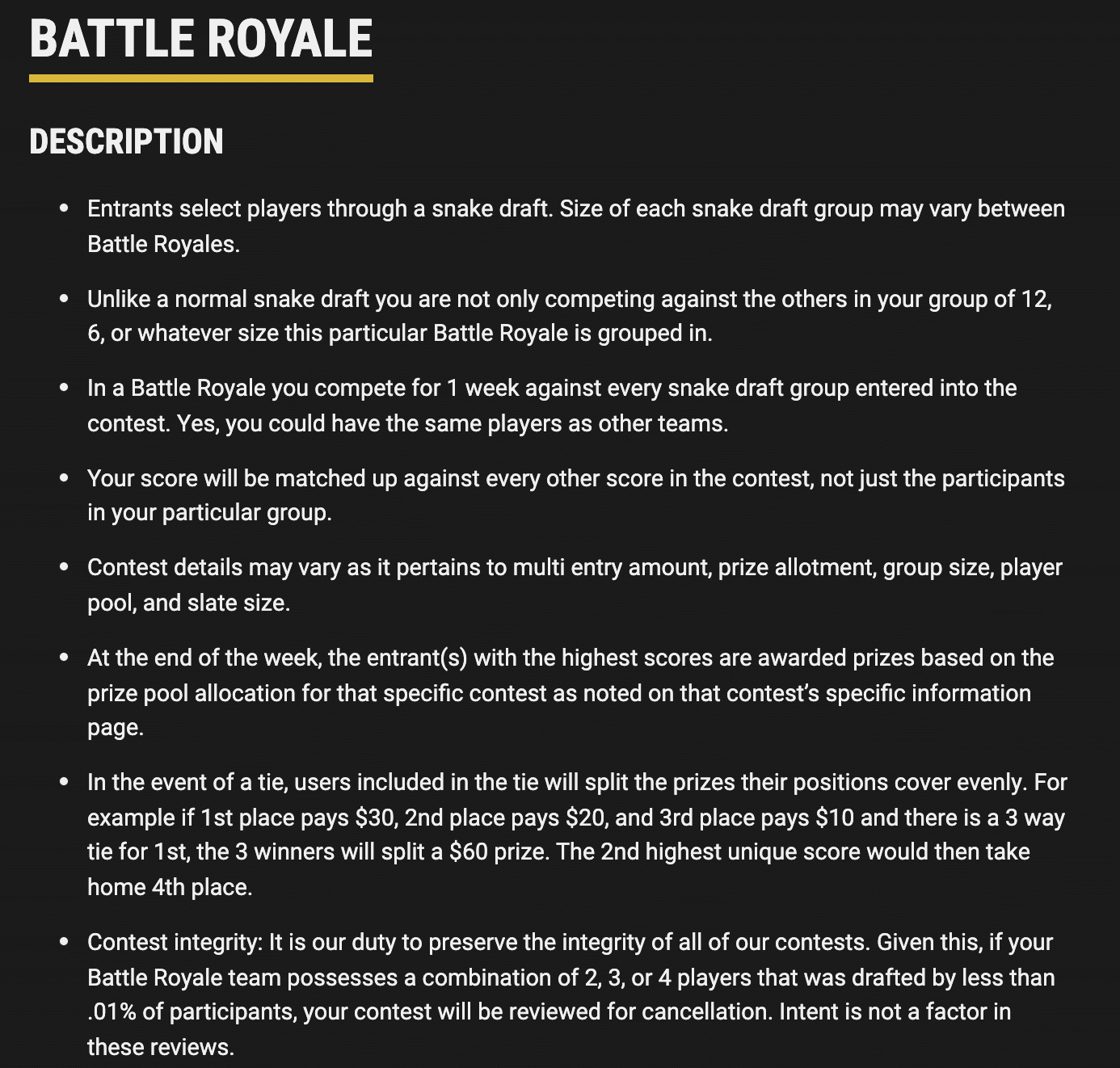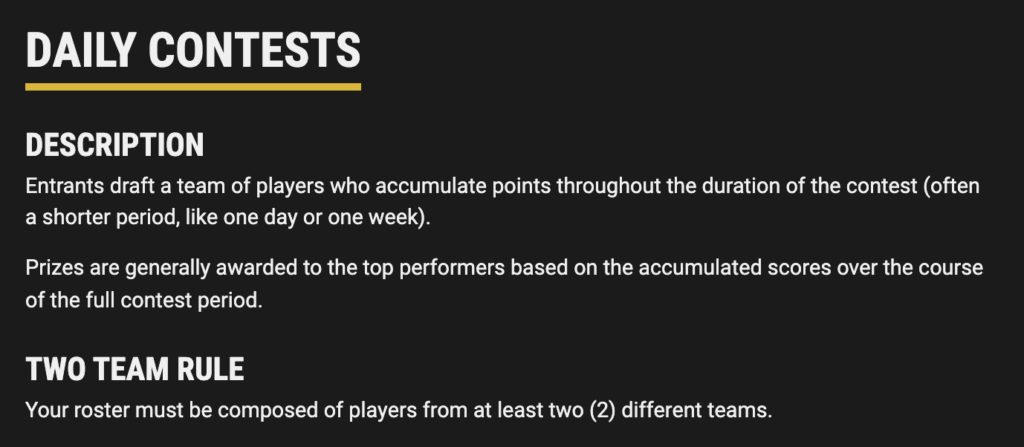 Let's dive into the strategy for today's contests. Much of the strategy for today is driven by the incredible Daily NBA Projections from the RotoGrinders team. If you'd like to subscribe to the full set of projections for every player and team, head to RotoGrinders NBA Premium , which includes fantasy point projections and daily fantasy ownership projections for sites like DraftKings, Fanduel, and Yahoo, as well as LineupHQ Optimizer access and much, much more.
Underdog Fantasy Daily NBA Battle Royale Contest Strategy for January 25th, 2022
Top Options
We have the polar opposite of yesterday's 4 game slate with 9 games in action tonight and tons of top end firepower. That being said, I think there's still a clear top 3. Nikola Jokic, Joel Embiid and James Harden are just a step above the field right now, so getting that top 3 pick in drafts is very helpful. It really opens up after them with Lebron, Luka and then the small surprise in our projected top 6, Dejounte Murray. Murray is a nice value given that he projects actually extremely close to Luka, but Underdog has him 9th in their projections.
Undervalued and Overvalued Players
Fred VanVleet – The Raptors have very frequently been undervalued on Underdog, and today is no exception. Our projections have him as a top 10 option today, especially given the juicy matchup with the Hornets, but he barely cracks the top 20 on Ud.
Christian Wood – Wood barely cracks the top 30 of Underdog projections, but he's actually much closer to a top 10 option than top 30. We know he and this young Rockets team can be rather high variance game to game, but Wood is locked into a monster role on the glass and scoring the ball for this team, and they draw a matchup with the Spurs bottom 10 defense and top 5 pace in the league.
Karl Anthony-Towns – UD projections just haven't quite adjusted to KAT in his current form with this Minnesota team. He still obviously has upside, but with D'Angelo Russell and Anthony Edwards taking their share of usage and the emergence of Jarred Vanderbilt on the glass, KAT is not a top 4-5 player in projections anymore.
Injuries and Situations to Monitor
Brooklyn Nets – It's kind of funny that yesterday's slate had less than half the amount of games as today, but far more injury situations. Nonetheless, the Nets will be without Kevin Durant again due to injury, and Kyrie Irving since they're playing at home. That makes James Harden a top 3 overall option, but unfortunately the rest of the roster is unlikely to be draftable.
Gordon Hayward – Hayward is questionable after missing Sunday's blowout loss to the Hawks. If he were to miss again, it would be a strong boost to the key players for the Hornets given how tight they will get with their rotations. The matchup is fairly tough, but the upside of LaMelo Ball, Miles Bridges and Terry Rozier without Hayward is massive.
De'Aaron Fox – Fox missed Saturday's game against the Bucks, and we saw what that did for Tyrese Haliburton scoring 50 fantasy points. He would be the main beneficiary here, and likely be a great value where he's currently drafted if Fox cannot go.
Good luck!