FFPC, short for Fantasy Football Players Championship, has been a leader in the fantasy football space for many years. They are largely a traditional season long, managed league product with a variety of different tournaments revolving around tradition fantasy football leagues. For 2022, they are actually offering a $1 Million Top Prize for their Main Event, which is the largest managed season long fantasy football tournament available.
They also offer an extremely strong Best Ball product. A huge perk of what FFPC brings to the table is a unique and refreshing view into both scoring and roster construction for Best Ball players.
Playing Best Ball on FFPC
Tournaments
FFPC offers a variety of tournaments for fantasy football players. The format is very similar to both Underdog and DraftKings with a playoff format structure, but there are minor differences compared to these other sites.
Tournament Round Structure
As stated above, FFPC takes a slightly different angle to their tournament structure. Their Best Ball tournaments are slightly different than their core managed tournaments, but they still have a 14 week regular season. They do have a big difference in terms of number of teams advancing, however.
Contest Sizes
Round 1 – Top 2 Advance – 12 Team Groups
Round 2 – Top 2 Advance – 12 Team Groups
Round 3 – Top 3 Advance – 12 Team Groups
Round 4 – Final Round – 63 Team Group
Tournament Schedule
Round 1 – Weeks 1-14
Round 2 – Week 15
Round 3 – Week 16
Round 4 – Week 17
Lineup Rules & Scoring
FFPC uses the most unique lineup and scoring system in our current Best Ball environment. Similar to DraftKings, it is a full point per reception (PPR) format, but there is an added variable. Tight Ends (& tight ends only) receive 1.5 points per reception. This scoring allows for the low scoring of tight ends in the NFL for fantasy to be much more relevant.
The starting lineup is also slightly different. You still start 1 QB, 2 RB, 2 WR (as opposed to 3), 1 TE, and 2 Flex. So compared to every other Best Ball format, FFPC moves one of the WR positions to a Flex.

Only caveat to the above is that for Best Ball tournaments, FFPC opts to remove the Defense and Kicker starting requirements. There are no Kickers of Defenses in the FFPC Best Ball format.
Banking Methods
FFPC has a slightly different method of depositing and withdrawing than some of the other Best Ball sites. In order to add funds, you need to head to the contest lobby and select "Join" next to the contest of your choice. From there you will be direct to the Contest Details page, and you just need to scroll down to the "Add Funds" button. Once that is selected, you'll be taken to a page that will allow you to deposit funds via Credit Card.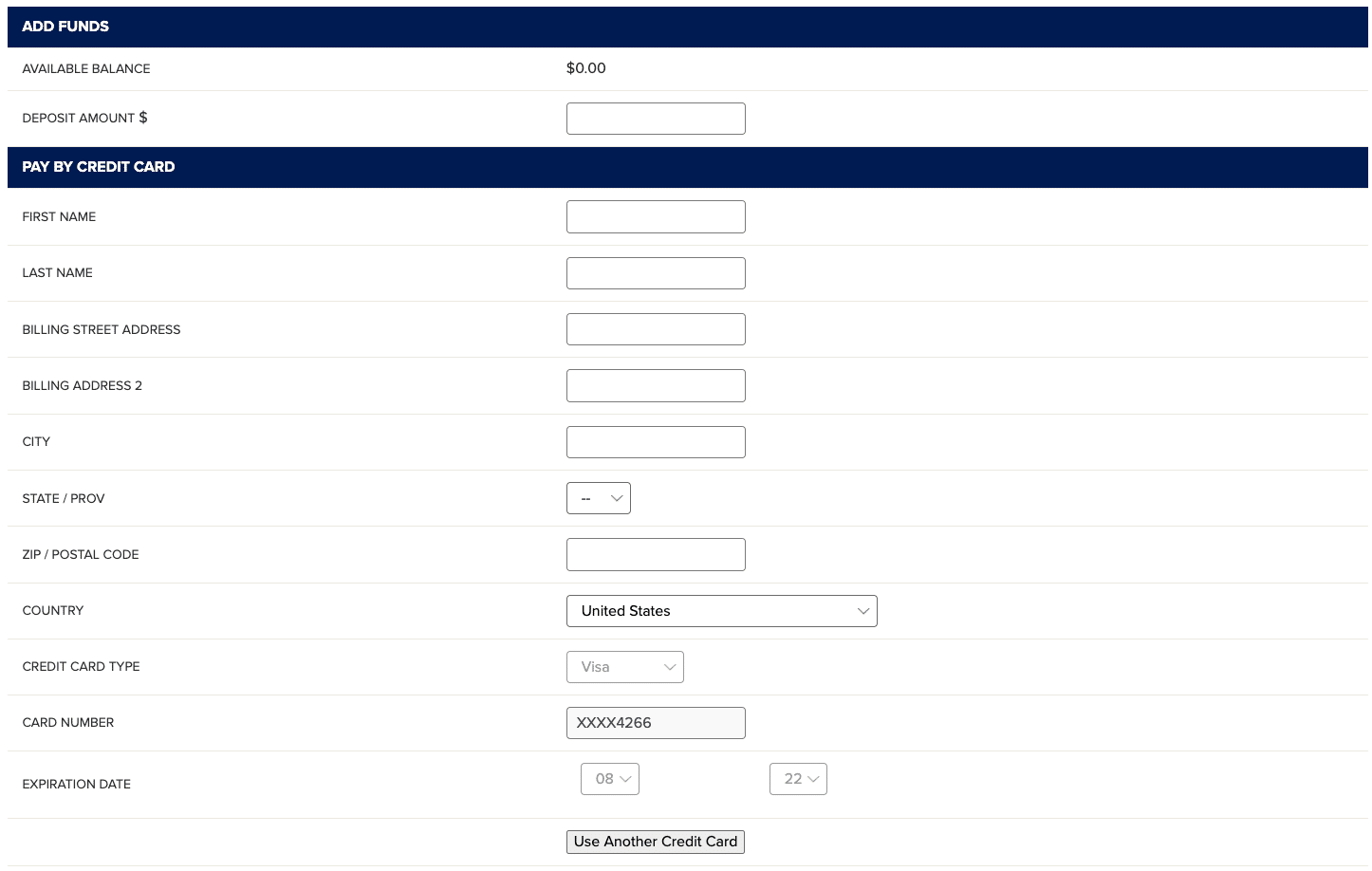 Deposits are free via Credit Card.
For withdrawals, you have two different options. You can have your prizes sent via ACH (direct bank transfer) or you can have a physical check mailed to you. The check will be mailed to the physical address that you store in your FFPC account.
FAQs
How do I access FFPC Best Ball contests?
Head over to MyFFPC.com and look to the dropdown under the "Play" menu. FFPC has traditional season long leagues and other formats, so you just have to scroll to the Best Ball contests to find Best Ball specific tournaments. FFPC also has both an iOS and Android app.
When do I receive my winnings from FFPC Best Ball contests?
Winning will be paid out at the end of the Best Ball contest. Note the withdrawal process above for specific details, especially as it pertains to tax forms.