Underdog Fantasy's (UD) Battle Royale contests can be fun to play and if you know what you're doing, extremely profitable. The MLB season starts tomorrow, and UD has already posted their first daily contest of the season. This article will cover the basic rules and general strategies to help you crush your drafts and make some money.
General Contest Information
The contest is a snake draft format, so you won't have to worry about individual player salaries. However, you will draft against five other users to form a roster of six players. Battle Royales vary in entry size, entry fees, and prize pools, depending on the slate of MLB games. More details on Battle Royale/Daily Snake Draft specifics are pictured below.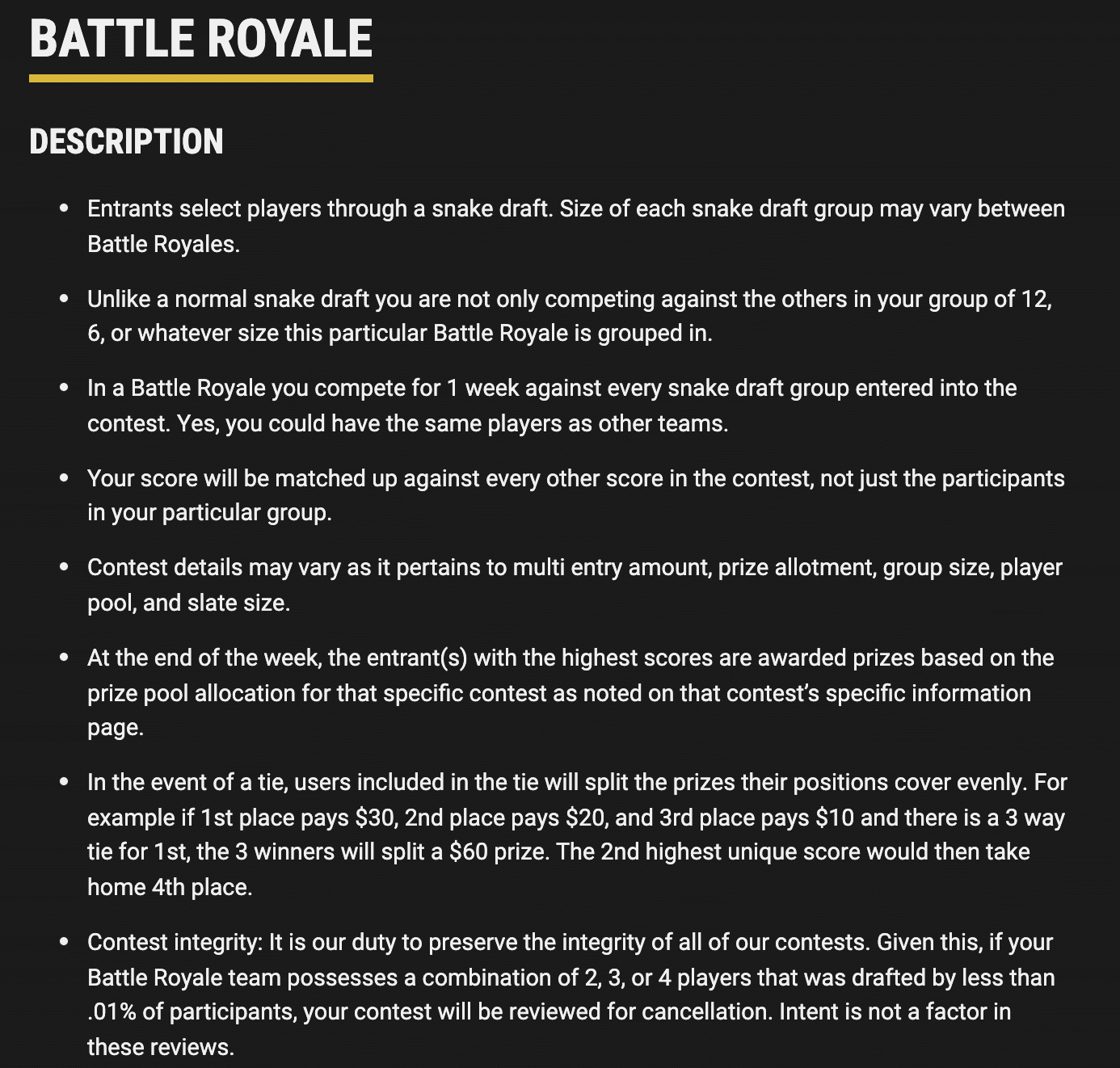 Roster
The rosters are straightforward. You will draft exactly one pitcher, two infielders (IF), two outfielders (OF), and one flex (IF/OF).

Scoring
If you have drafted any MLB Best Ball teams on Underdog, you'll notice the scoring is the same in the Battle Royale/Daily Snake Draft contests.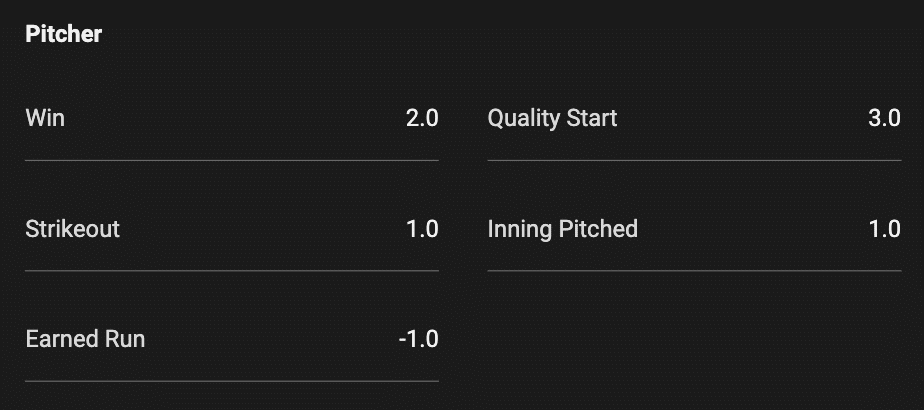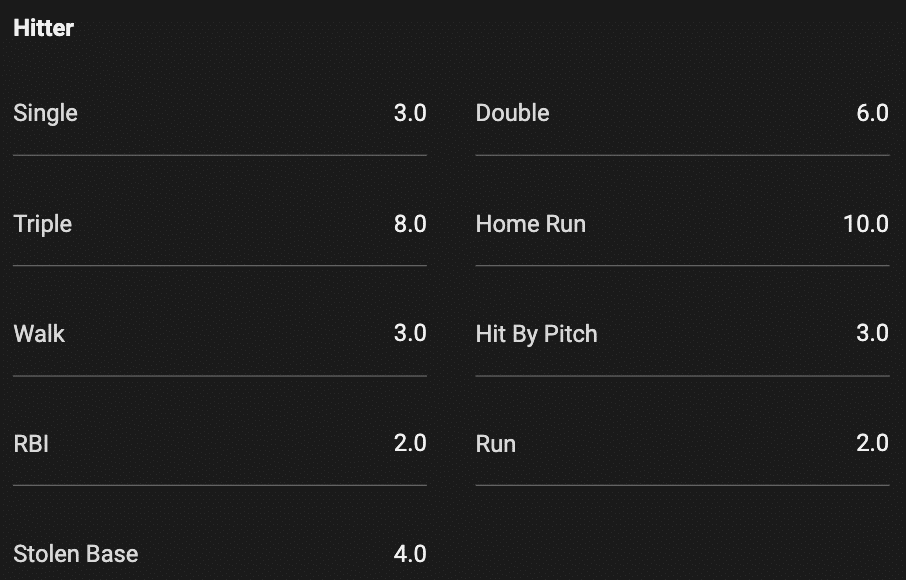 Pre-Draft Routine
Before anything else, always check the weather forecast for every game on the slate. It's important to know which games have the potential to be postponed (PPD). UD contests will be released the night before the games and will include games even if they have a risk of postponement. Next, check to see if there is a game at Coors Field on the slate. If you aren't familiar, Coors Field is in Denver, and because of the high elevation and climate, it positively affects the distance of batted balls. This boosts the players' and teams' projection when playing there.
The next thing to do is make personal rankings from your preferred projection source or use simply use the rankings provided here at Spike Week, which uses Roto Grinders projections. You'll find a lot of discrepancies when comparing a top-end projection model to Underdogs projections
Finally, figure out the top team stacks for the slate. We will get into it more below, but stacking is the most important thing to be focusing on in these tournaments.
General Strategy
Stacking – Should I stack players from the same team? How many?
We stack in sports where there is a positive correlation between players. By stacking we are making bets on them hitting their fantasy point ceilings together. Stacking allows us to narrow the number of variables we must get right when drafting, by betting on teams rather than individual players. When you combine the size of these tournaments with how top-heavy the prize structure is, you'll find stacking can be a simple way to gain extra upside in your lineup.
For me it's simple. I use the top stacks tool from Roto Grinders and use that as a guideline while drafting. Since every day is a brand-new slate, there isn't a specific way to draft. The slate size will change depending on how many games there are so it's best not to get anchored to one drafting style. Focus on filling out your stacks.
It's okay to have a one-off player in your lineup, as long as you are stacking other teams around that player. My preferred stack combinations are 3-2, 4-1, and 2-2-1. The number of games on the slate will often dictate which stack option I build-out.
Pitchers vs Hitters – When Should I Draft Pitchers and Hitters?
Underdog has nine different categories for hitters to score points with, whereas a pitcher only has five categories. Hitters gain progressive points for hits (3 for a single, 6 for a double, 8 for triples, and 10 for home runs). Pitchers are the only position group to score negative points and which comes from allowing earned runs.
When to draft your pitcher is a slate-dependent question. I would ask; How many teams are on the slate, how many Ace's are on the slate, and if an Ace is pitching which team is he facing? Pitchers score significantly less than batters do, so in a perfect world, it would be five batters and then the pitcher. But it doesn't always work out that way.
Pitching projections are much more reliable than batter projections. For example, Juan Soto could be projected for 17 FPTS. But because baseball is an event-based sport, he could go 0-4 and score you 0 FPTS. It isn't the most likely outcome, but it certainly is an outcome. Unlike basketball where projections are in line with how many minutes a player will play. Even if a player has a bad game, it's unlikely, they score 0 FPTS. Soto could fly out to the warning track 4 times and unless he gets an RBI for a sac fly, score 0 FPTS.
On slates where there are more than six good projected Ace and middle-tier pitching options, you can opt to forego pitching until the last round. Because there are only six total teams in the draft you will still be assured of a good pitching option no matter what.
It's a different story when there are slates of few teams playing and/or there are less than six good pitching options. In this case, you must hope for some good fortune by securing a top draft pick or a top option falling. Otherwise, you might want to wait for the next slate or be comfortable with the risk.
Miscellaneous Strategy – Taking Advantage of Underdog Projections and Weather Issues
It's extremely important to read through the rules of the contest and fully understand the game you're playing. After that, as long as you find your preferred method to attack drafts then that's all that matters. It's important to try and identify where the edge is.
For example, certain games might be at risk of PPD and it's causing what would be a top stack to be undrafted. That team could be worth the risk in the later round in case the game is played. If that game is played fewer people have them and you have other players drafted ahead of them.
Another example is when UD projections have them at a 0 when they shouldn't be. If you can play the draft right, you could potentially get them in the last round. If you know these things before entering drafts, it can give you a big leg up on your opponents.
Make sure to join the never-ending discussion over at the Spike Week discord. Be sure to check out our daily rankings, strategy articles, and eventually streams pertaining to the Battle Royale contests.