Underdog Fantasy has become wildly popular due to their massive Best Ball contests as well as their Pick 'em games, but their daily snake drafts are another incredibly fun option for fantasy drafters. Their NBA drafts (or Battle Royale as they call it format) are incredibly simple, and they give you a shot at 4 or 5 figure winnings every single day. 
All you have to do is draft 6 players from the games taking place that night in the NBA in a traditional snake draft against 5 other users. No positional requirements. No salary cap. Your team of 6 players competes against every other team of 6 drafted that day in that tournament for your share of the prize pool, which typically pays out approximately 20% of the field with 20-25% going to first place. 
Underdog offers a variety of options each day with single entry, double entry and multi entry contests available. Their player scoring is also incredibly simple: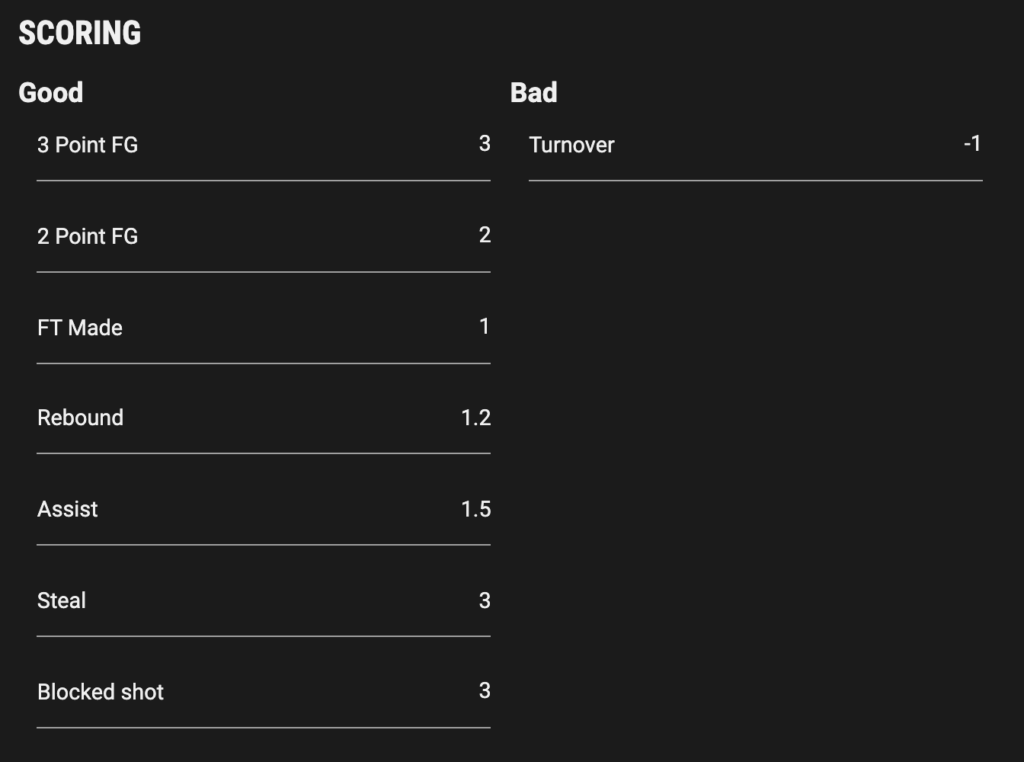 Below are the additional details and rules provided by Underdog for their general Battle Royale contests, as well as their Daily NBA specific contests: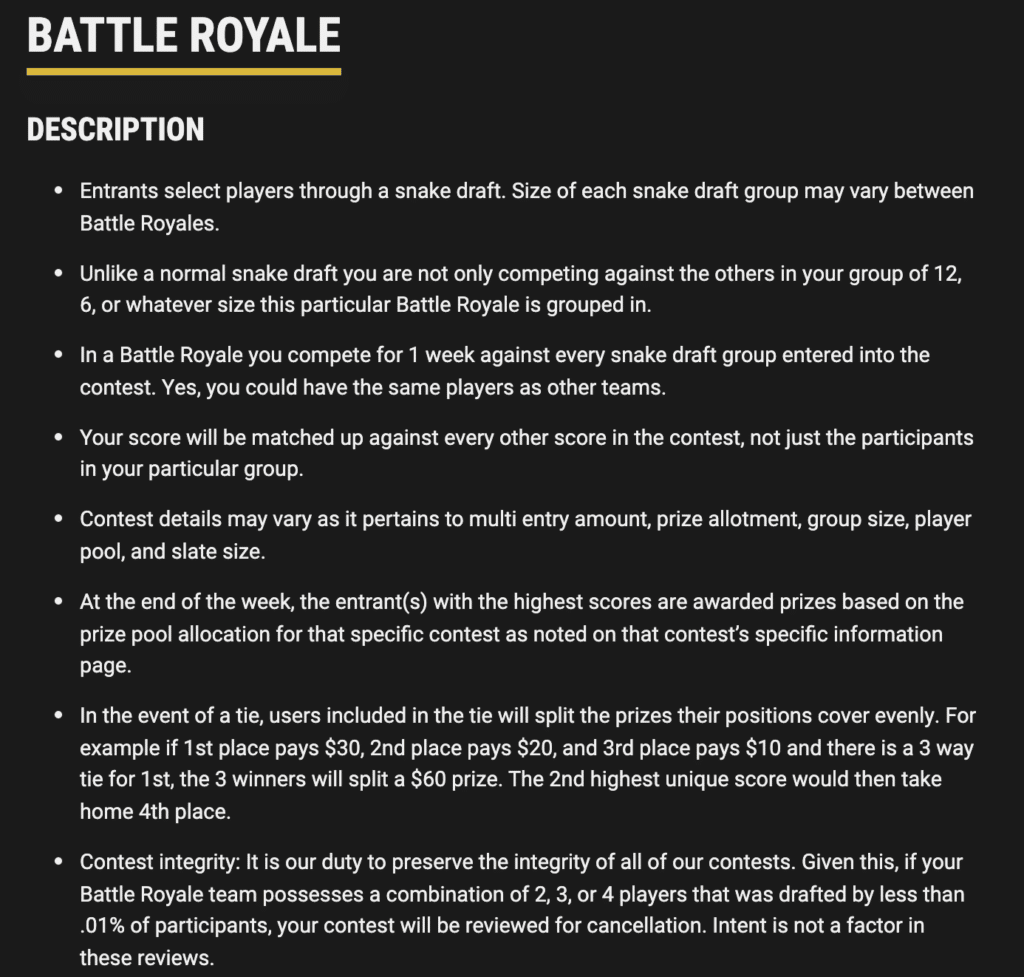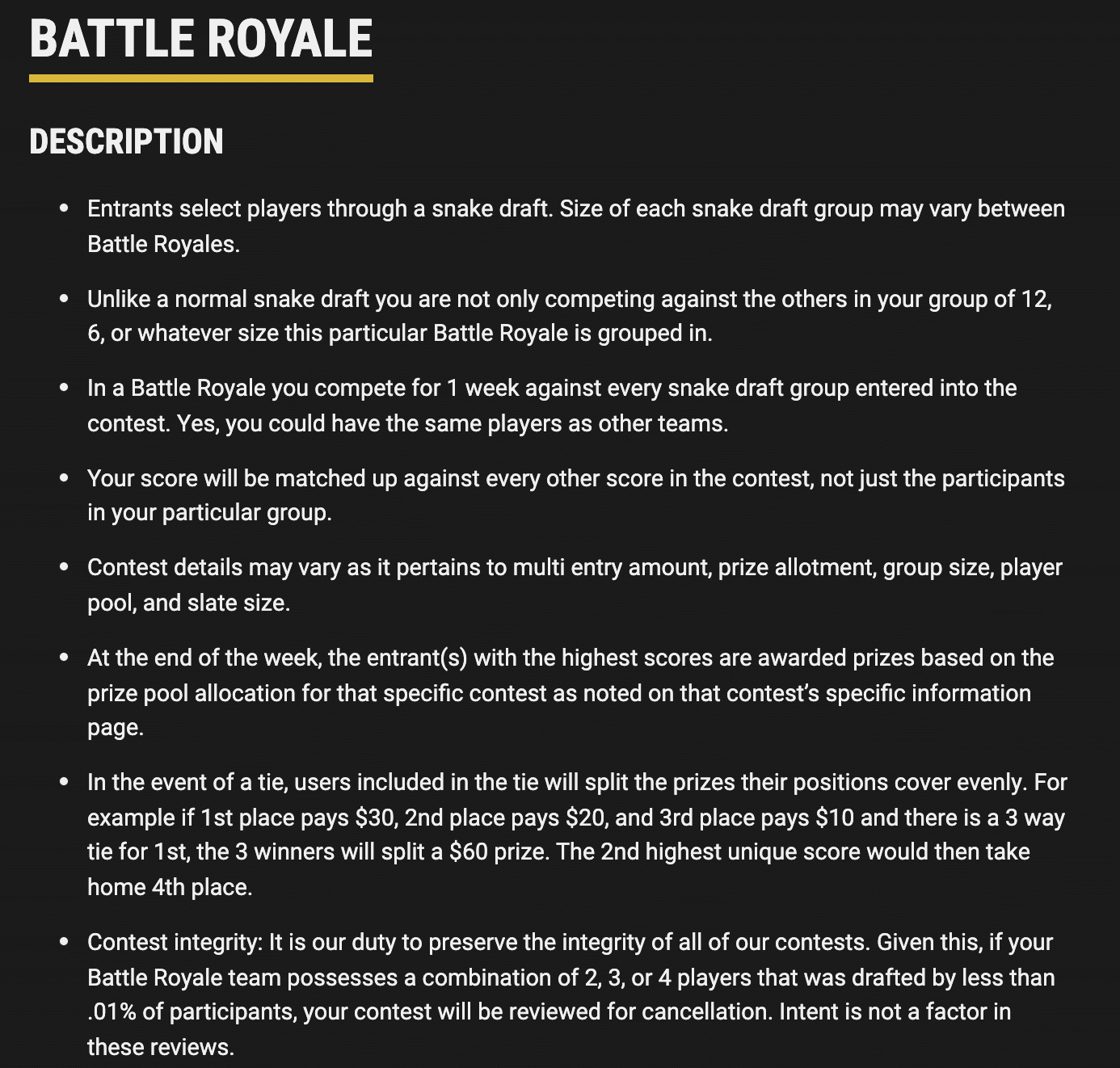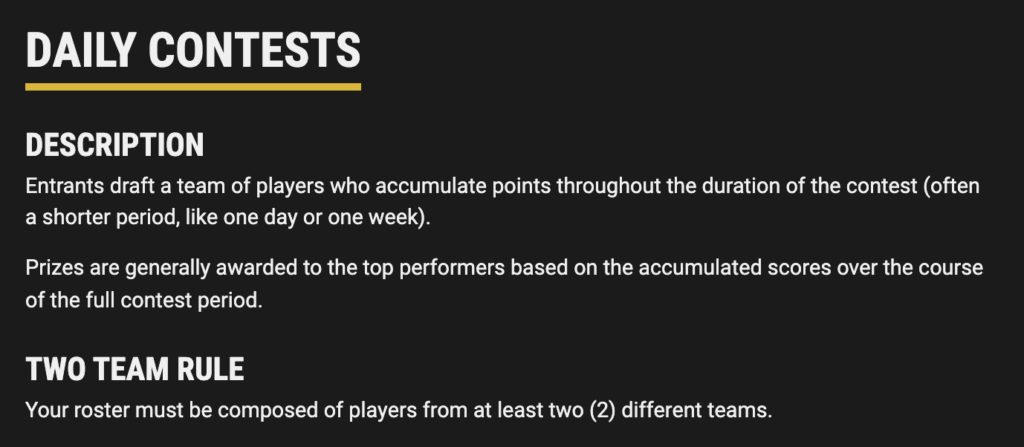 Let's dive into the strategy for today's contests. Much of the strategy for today is driven by the incredible Daily NBA Projections from the RotoGrinders team. If you'd like to subscribe to the full set of projections for every player and team, head to RotoGrinders NBA Premium , which includes fantasy point projections and daily fantasy ownership projections for sites like DraftKings, Fanduel, and Yahoo, as well as LineupHQ Optimizer access and much, much more.
Also, if you're new to Underdog, and you'd like to sign up to test out some drafts, make sure to take advantage of our exclusive 100% deposit bonus up to $100 using underdog promo code SPIKE.
Underdog Fantasy Daily NBA Battle Royale Contest Strategy for March 15th, 2022
Top Options
It feels like most slates we get a totally loaded group of studs at the top or we get zero, and we are much closer to the zero side of things with one notable exception tonight. With just 4 games on tap, Kevin Durant stands alone at the very top of the list with a sizable gap between he and the rest of the field. Beyond KD, there is a large group of viable second tier option to choose between (as you can see in our underdog snake draft rankings). His teammate Kyrie Irving has been great in recent games, while we also have both Heat studs, Bam Adebayo and Jimmy Butler, Devin Booker without Chris Paul, and the possible return of CJ McCollum without Brandon Ingram.
Undervalued and Overvalued Players
Tyrese Haliburton – We talk about this most days, but it's always good to reiterate. The best picks are the ones that are undervalued in drafts even if their teammate(s) play through their injury, but that become smash value picks if they sit out. That's what we have in Haliburton today. If Brogdon misses, he's near the very top of the list behind KD, and even if Brogdon plays he's a great pick in the top 7-8.
Jaren Jackson Jr. – Jaren is the human fantasy sports version of a roller coaster. A great real life player who also shows tons of upside for fantasy, but he is in a constant state of foul trouble, disinterest in rebounding, or some other issue keeping him from crushing. That upside is absolutely there though, and without Ja tonight and in a great matchup, Jaren makes for a great pick as long as you're comfortable accepting his foul risk. Steven Adams did get banged up in the 4th quarter of last game, so it's also possible he sits this one out.
Marvin Bagley – Bagley is a strong fantasy producer, but his run as a start should come to an end here with Isaiah Stewart probable. With Stewart in, Bagley just doesn't have the minutes upside he needs at this current cost. It certainly doesn't help that they're playing a truly elite defensive team in the Heat either.
Injuries and Situations to Monitor
Ja Morant – The biggest news of the night is definitely Ja Morant being doubtful. The Grizzlies have an excellent matchup, but the return of Dillon Brooks does make things a little murky. Regardless, the trio of Desmond Bane, Jaren Jackson Jr. and Dillon Brooks will have to take on much more usage without Ja, giving them huge upside on this particular slate.
CJ McCollum – CJ is questionable to return from health and safety protocols. We've seen the huge usage increase for Jonas Valanciunas without both CJ and Brandon Ingram, and that would obviously lessen if CJ is back. It would also make CJ an elite option, assuming he's not on any minutes restrictions.
Malcolm Brogdon – Oddly enough, this is not that far off from the Ja news in terms of impact. If Brogdon cannot play, Tyrese Haliburton is easily a top tier play (behind Durant of course), and he frankly might already be either way. Without Brogdon, Buddy Hield would also get a sizable boost.
Good luck!