Underdog Fantasy has become wildly popular due to their massive Best Ball contests as well as their Pick 'em games, but their daily snake drafts are another incredibly fun option for fantasy drafters. Their NBA drafts (or Battle Royale as they call it format) are incredibly simple, and they give you a shot at 4 or 5 figure winnings every single day. 
All you have to do is draft 6 players from the games taking place that day in the MLB in a traditional snake draft format against 5 other users. Draft order is randomized. No salary cap. There are only a few minor positional requirements. Your team must have 1 and only 1 pitcher. You will draft 5 total hitters, and you must have at least 2 infielders (IF) and 2 outfielders (OF). Your final spot is FLEX position, which can be either an infielder or outfielder. Your team of 6 players competes against every other team of 6 drafted that day in that tournament for your share of the prize pool, which typically pays out approximately 20% of the field with 20-25% going to first place. 

Underdog offers a variety of options each day with single entry, double entry and multi entry contests available. Their player scoring is also very simple: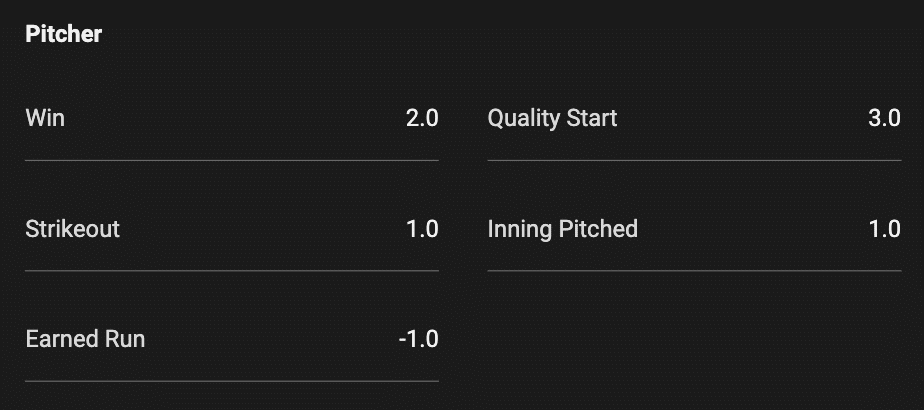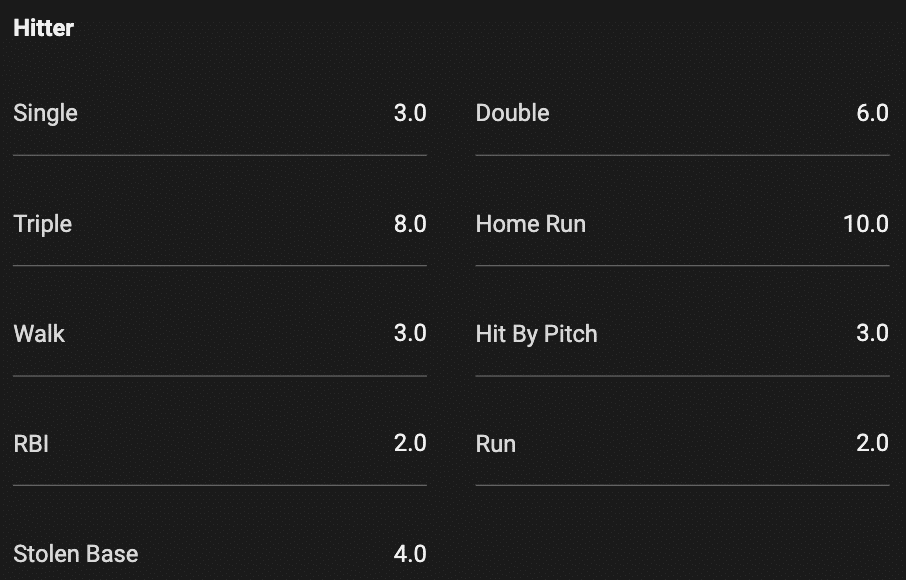 Below are the additional details and rules provided by Underdog for their general Battle Royale contests, as well as their Daily MLB specific contests: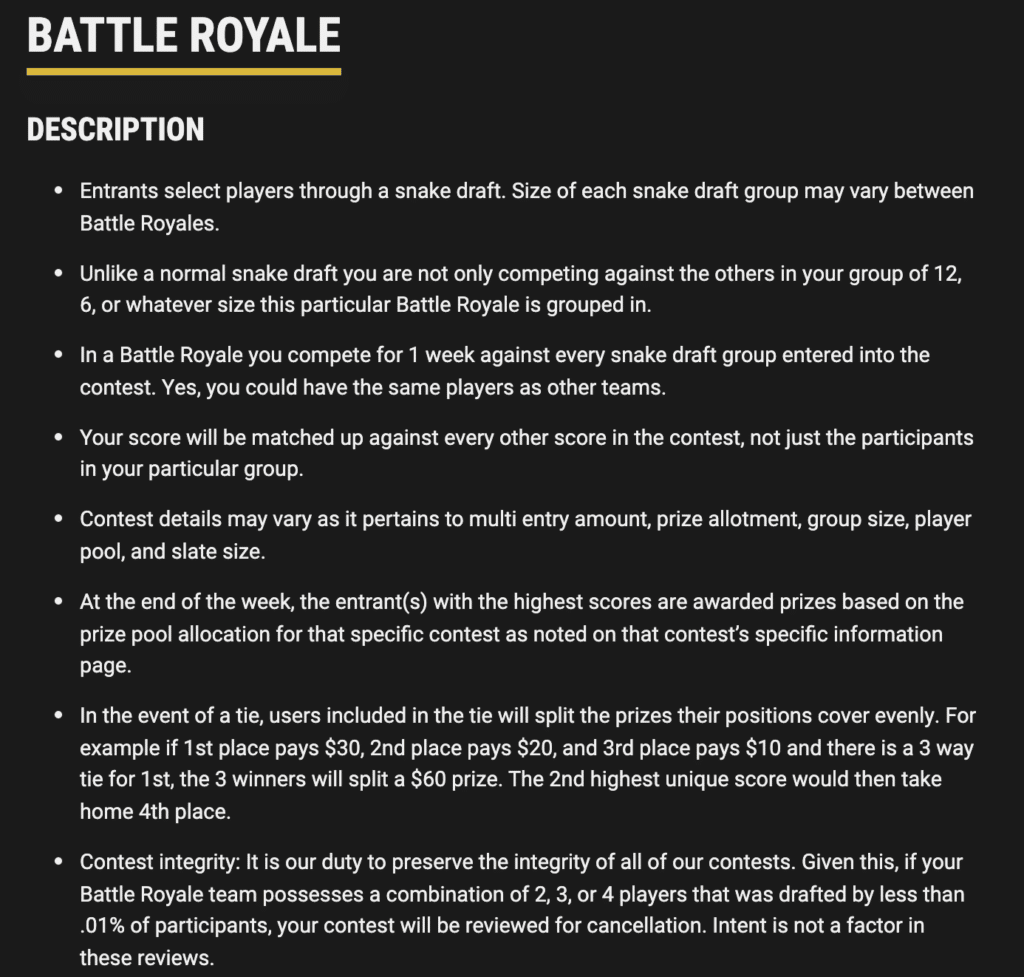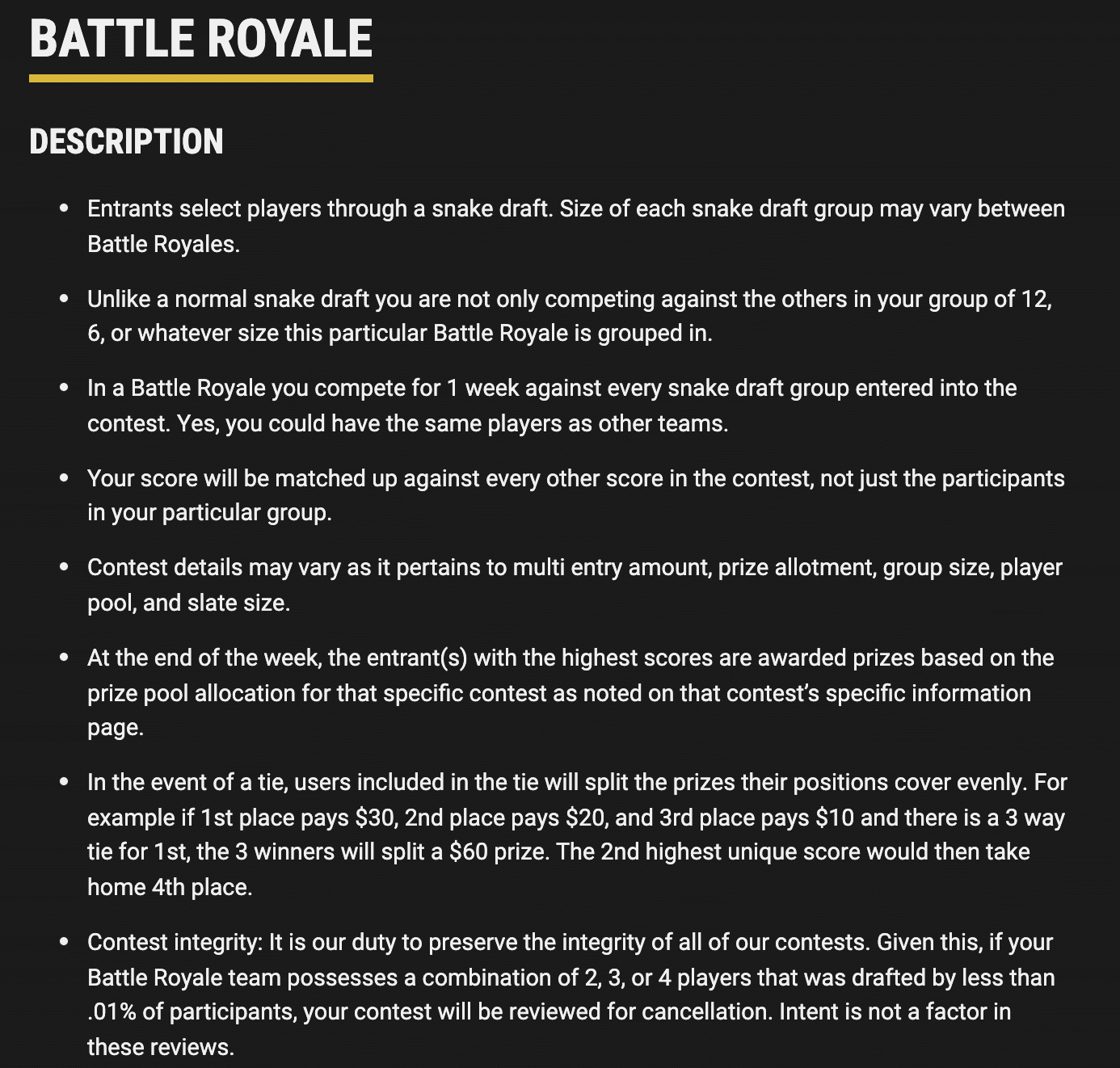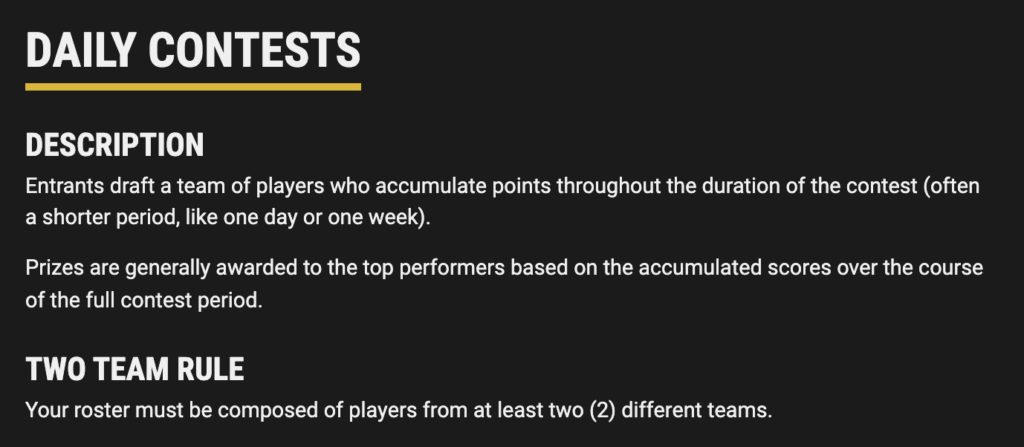 Let's dive into the strategy for today's contests. Much of the strategy for today is driven by the incredible Daily MLB Projections from the RotoGrinders team. If you'd like to subscribe to the full set of projections for every player and team, head to RotoGrinders MLB Premium , which includes fantasy point projections and daily fantasy ownership projections for sites like DraftKings, Fanduel, and Yahoo, as well as LineupHQ Optimizer access and much, much more.
Also, if you're new to Underdog, and you'd like to sign up to test out some drafts, make sure to take advantage of our exclusive 100% deposit bonus up to $100 using underdog promo code SPIKE.
Underdog Fantasy MLB Daily Battle Royale & Snake Draft Contest Strategy – April 19th, 2022
Top Options
We have a nice 12 game Tuesday night slate, and thankfully the weather issues we saw yesterday seem to be clear. The doubleheaders of today will not be on the slate, but that still leaves us plenty of exciting options.
On the pitching side, we have both high end firepower and depth tonight, which allows us flexibility in our drafts. Corbin Burnes is the top option against the lowly Pirates offense. He's clearly the top option, but Robbie Ray, Gerrit Cole and Joe Musgrove round out an equally strong 2nd tier that give you plenty of upside if not targeting Cole. There is also enough depth to wait even longer in drafts and target Adam Wainwright or Framber Valdez and load up on bats.
From a hitting perspective, we simply have a situation where most of the best bats are projecting way, way too low tonight. You have a high powered Phillies offense in Coors that's sporting some bad projections on Underdog, but they're clearly the top offense of the night. Beyond them, there are other extremely appealing spots for us to load up on, both in stacks and individual hitters. Make sure to check out our Daily Rankings to see just how different the top ranked options are from the projections and average draft position (ADP) on the sites.
Stacks to Target
Phillies – On the road at Coors Field against Kyle Freeland? Of course the Phillies are the top stack of the night. They have certainly underwhelmed for much of the season after adding Nick Castellanos and Kyle Schwarber, but it's only a matter of time before this offensive talent breaks out, and Freeland has already given up 10 runs across 9 innings in his first two starts of the year.
Yankees – For his career, Tyler Alexander has had a 4.78 xFIP against right handed bats, allowing 1.69 HR/9 with 42% hard contact. The Yankees lineup is essentially entirely right handed power, led by the likes of Aaron Judge, Giancarlo Stanton and Josh Donaldson. It's cold in Detroit, but they should also get nice 15 MPH winds out to left field.
Brewers – While colder weather is an issue in a lot of places at this point in the year, the Brewers escape those issues in their stadium and also draw an advantageous matchup with JT Brubaker tonight. Brubaker has gotten beat up in both of his starts so far this year, and the Pirates bullpen is one of the worst in baseball behind him. Christian Yelich, Willy Adames, Andrew McCutchen and Rowdy Tellez are all very affordable and look quite juicy in drafts today.
Undervalued & Overvalued Players
Robbie Ray – On the pitching side, Ray is by far the most undervalued option tonight. On Underdog specifically, he pops up as the 12th highest projected pitcher, but our projections have him 2nd overall behind Corbin Burnes.
Rhys Hoskins – Hoskins headlines the Phillies stack, just edging out a couple teammates for our top bat of the night. He draws the platoon advantage against the lefty Freeland in Coors, and you have to scroll way down the list to even find him in the Underdog projections.
Christian Yelich – Maybe last night sparked Yelich's season, as he was one of the guys you needed in drafts with his grand slam. He draws another great matchup with Brubaker here tonight, and he headlines a cheap Brewers stack that is flying under the radar.