Underdog Fantasy has become wildly popular due to their massive Best Ball contests as well as their Pick 'em games, but their daily snake drafts are another incredibly fun option for fantasy drafters. Their NBA drafts (or Battle Royale as they call it format) are incredibly simple, and they give you a shot at 4 or 5 figure winnings every single day. 
All you have to do is draft 6 players from the games taking place that night in the NBA in a traditional snake draft against 5 other users. No positional requirements. No salary cap. Your team of 6 players competes against every other team of 6 drafted that day in that tournament for your share of the prize pool, which typically pays out approximately 20% of the field with 20-25% going to first place. 
If you haven't yet signed up for Underdog Fantasy, you can use Promo Code 'SPIKE' to receive a 100% Deposit Match on any deposit up to $100. 
Underdog offers a variety of options each day with single entry, double entry and multi entry contests available. Their player scoring is also incredibly simple: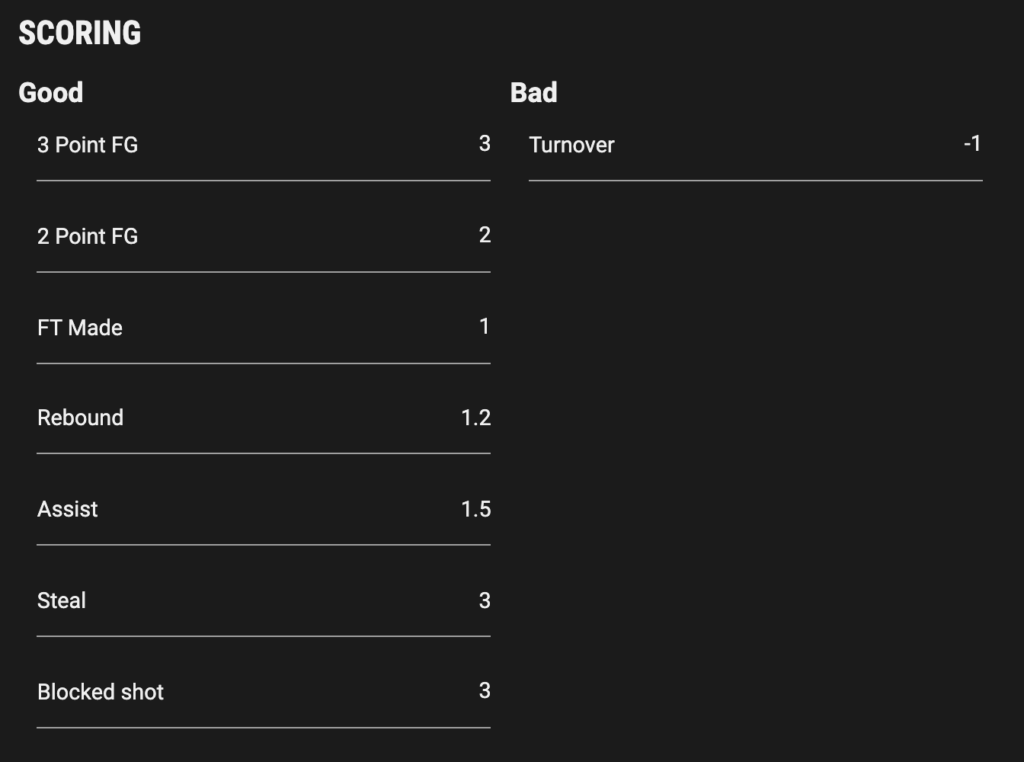 Below are the additional details and rules provided by Underdog for their general Battle Royale contests, as well as their Daily NBA specific contests: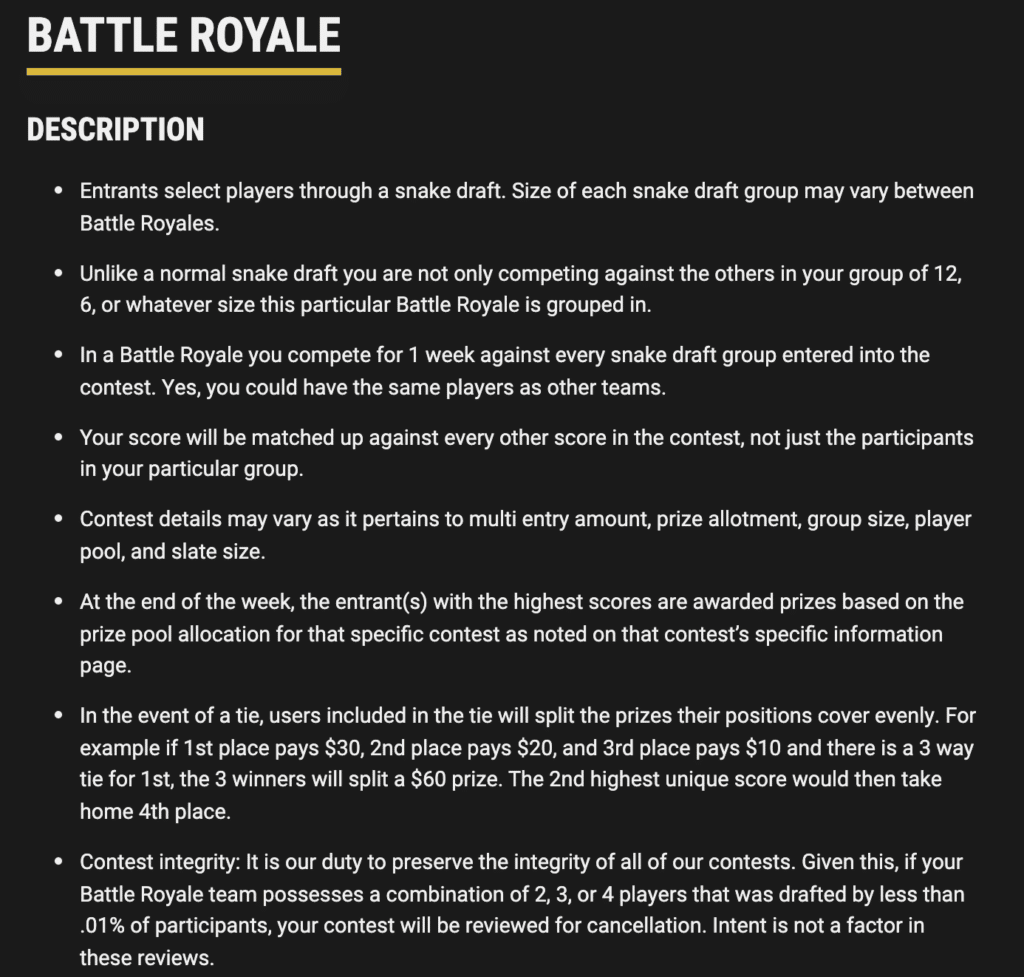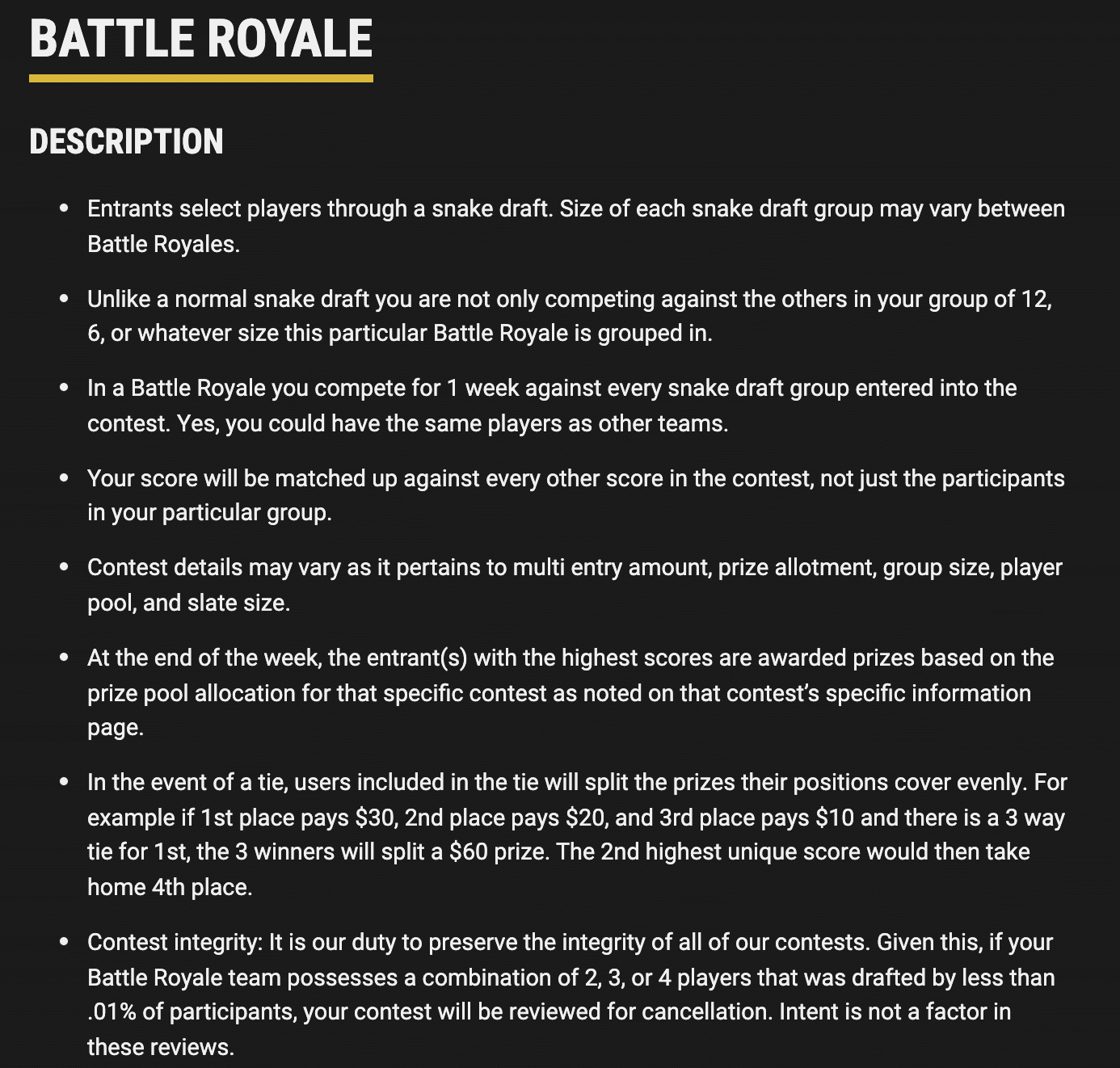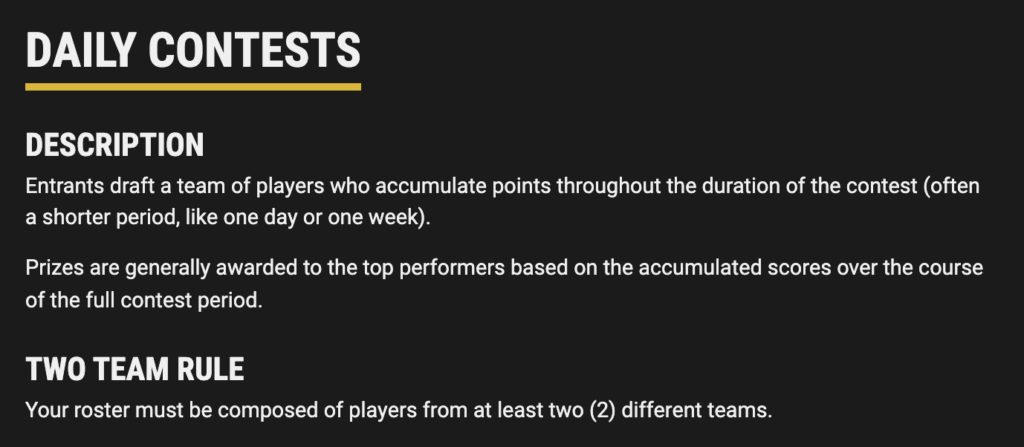 Let's dive into the strategy for today's contests. Much of the strategy for today is driven by the incredible Daily NBA Projections from the RotoGrinders team. If you'd like to subscribe to the full set of projections for every player and team, head to RotoGrinders NBA Premium , which includes fantasy point projections and daily fantasy ownership projections for sites like DraftKings, Fanduel, and Yahoo, as well as LineupHQ Optimizer access and much, much more.
Underdog Fantasy Daily NBA Battle Royale Contest Strategy for January 6th, 2022
Top Options
Every day is different when it comes to the top options, and even though we only have 5 games on this Thursday slate, the top end is loaded with firepower. We have nearly all of the best fantasy producers in the league on the slate tonight, led by Nikola Jokic, Giannis Antetekounmpo, Steph Curry and both of the Nets stars, James Harden and Kevin Durant. Using the RotoGrinders projections, Jokic and Giannis are a pretty clear step above the rest. Beyond them, there is a second tier of Harden, Durant and Curry, followed up fairly closely by Karl-Anthony Towns, Ja Morant and Jusuf Nurkic (more on the Blazers in a bit).
Undervalued and Overvalued Players
Jaren Jackson Jr. – JJJ has flashed his monstrous upside over the last 3 games, which has certainly boosted his projection on Underdog. However, RG projections put him about a tier below where he ranks on Underdog. He's very much a boom/bust option, and despite the last few games he's been a bit more bust this year than boom. He's always a huge foul trouble risk, and the Grizz may be welcoming back Steven Adams tonight which could cut into his production boost he's seen the last few games without Adams.
Desmond Bane – Another Grizz shows up here, and it makes sense that if someone like Jaren Jackson is a bit over projected on UD, a teammate like Desmond Bane shows up as a value. Bane has been a breakout star in his 2nd season, and RG projections have him much closer to the Dennis Smith/Bobby Portis tier than the Lu Dort tier you see on UD.
Marcus Morris – Morris has had a couple of down games, which is likely driving his UD projection down, but we know he has a massive role without Paul George and Kawhi Leonard. He has one of the largest gaps between our projection and UD projection on the entire slate, and he also draws a strong matchup with the Pelicans 24th ranked defense.
Injuries and Situations to Monitor
Portland Trailblazers – As outlined above, the Blazers are a huge variable to consider tonight. They're missing Damian Lillard, CJ McCollum, Anfernee Simons, Norman Powell, Larry Nance and Cody Zeller is doubtful. Their matchup is tough against the Nuggets, but all of Jusuf Nurkic, Dennis Smith Jr., Nassir Little, Robert Covington and even Ben McLemore make for strong options at their draft position.
Jrue Holiday – Jrue is doubtful tonight in the big time matchup with the Warriors. That creates a ton of upside for Giannis, Middleton and Bobby Portis. It also puts Jordan Nwora in play as a late round pick.
Brooklyn Nets – The Nets are on the 2nd night of a back to back and fresh off a huge comeback win against the Bulls. Steve Nash mentioned last night that some players may be rested, so there's a lot up in the air here. It's particularly interesting because they face a Thunder team they likely can beat even with some resting players. We know Kyrie Irving is out with the game in Brooklyn, LaMarcus Aldridge is unlikely to play, and Nic Claxton is questionable after missing last night's game. Nash hinted at resting Kevin Durant, which would be a boost to Harden, and it's possible they rest vets like Patty Mills and Blake Griffin as well. In that case, the young guys like Day'Ron Sharpe and Cam Thomas could be elite options late in drafts with massive upside if the Nets rest several key veterans.