Underdog Fantasy has become wildly popular due to their massive Best Ball contests as well as their Pick 'em games, but their daily snake drafts are another incredibly fun option for fantasy drafters. Their NBA drafts (or Battle Royale as they call it format) are incredibly simple, and they give you a shot at 4 or 5 figure winnings every single day. 
All you have to do is draft 6 players from the games taking place that night in the NBA in a traditional snake draft against 5 other users. No positional requirements. No salary cap. Your team of 6 players competes against every other team of 6 drafted that day in that tournament for your share of the prize pool, which typically pays out approximately 20% of the field with 20-25% going to first place. 
Underdog offers a variety of options each day with single entry, double entry and multi entry contests available. Their player scoring is also incredibly simple: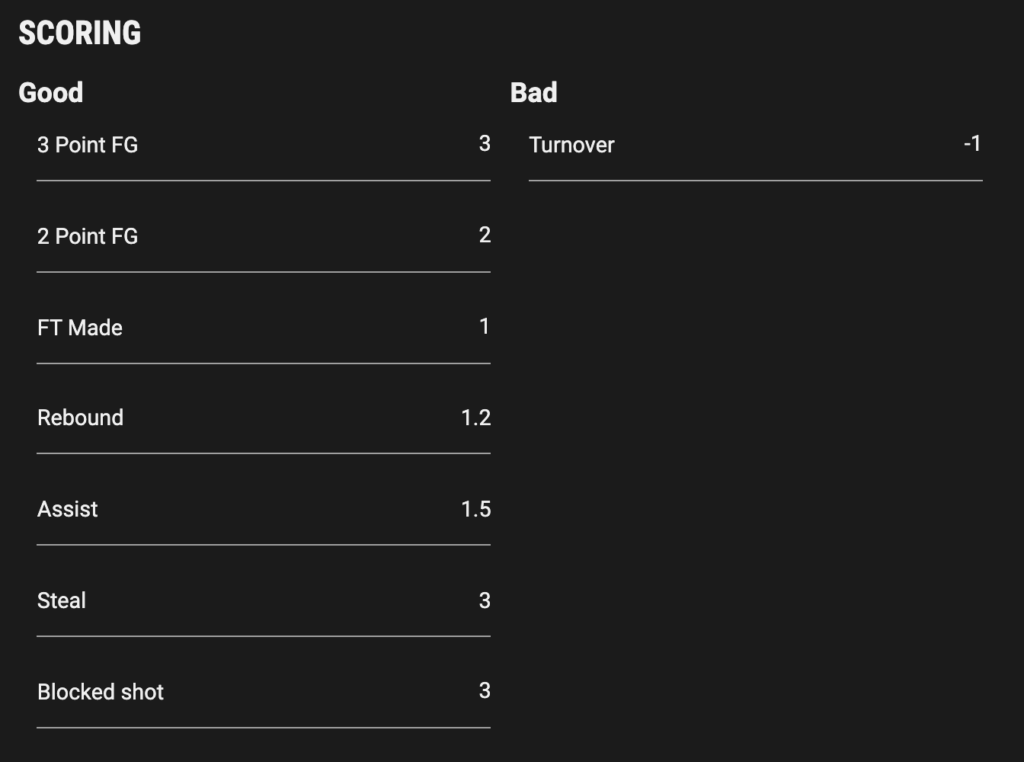 Below are the additional details and rules provided by Underdog for their general Battle Royale contests, as well as their Daily NBA specific contests: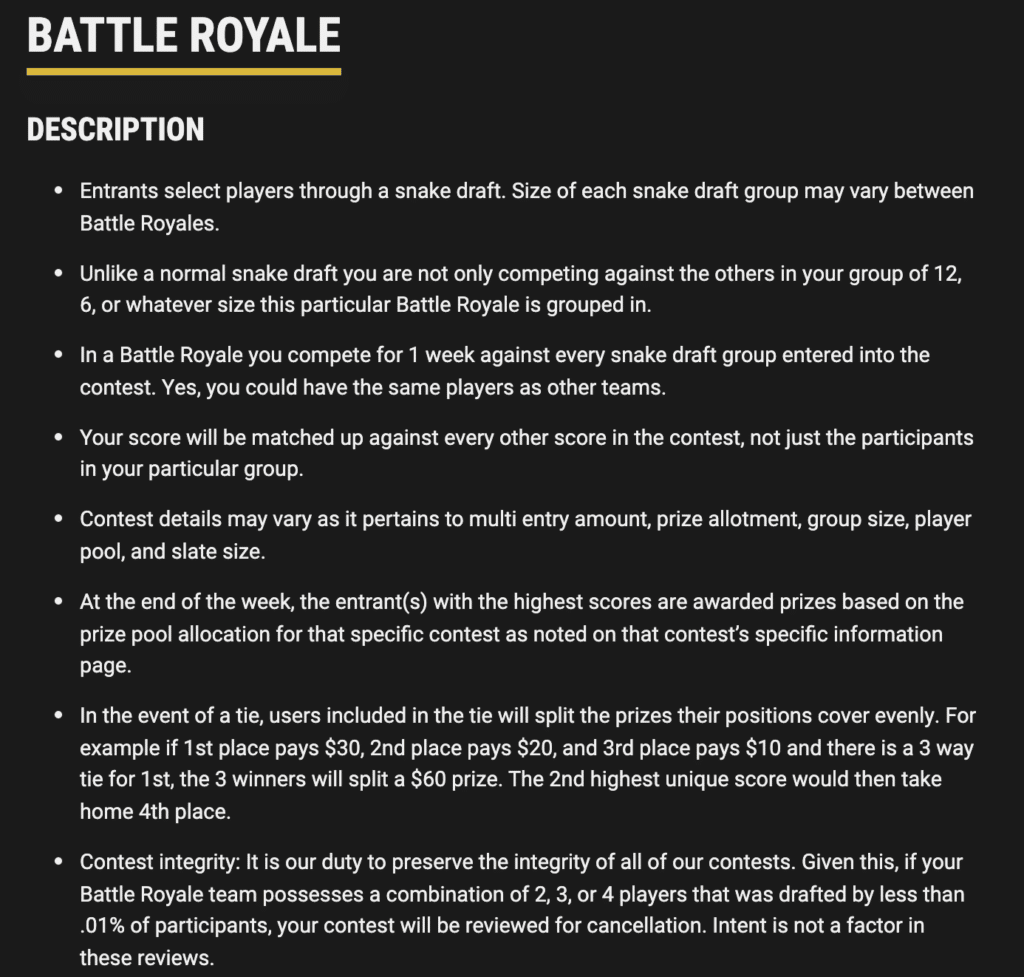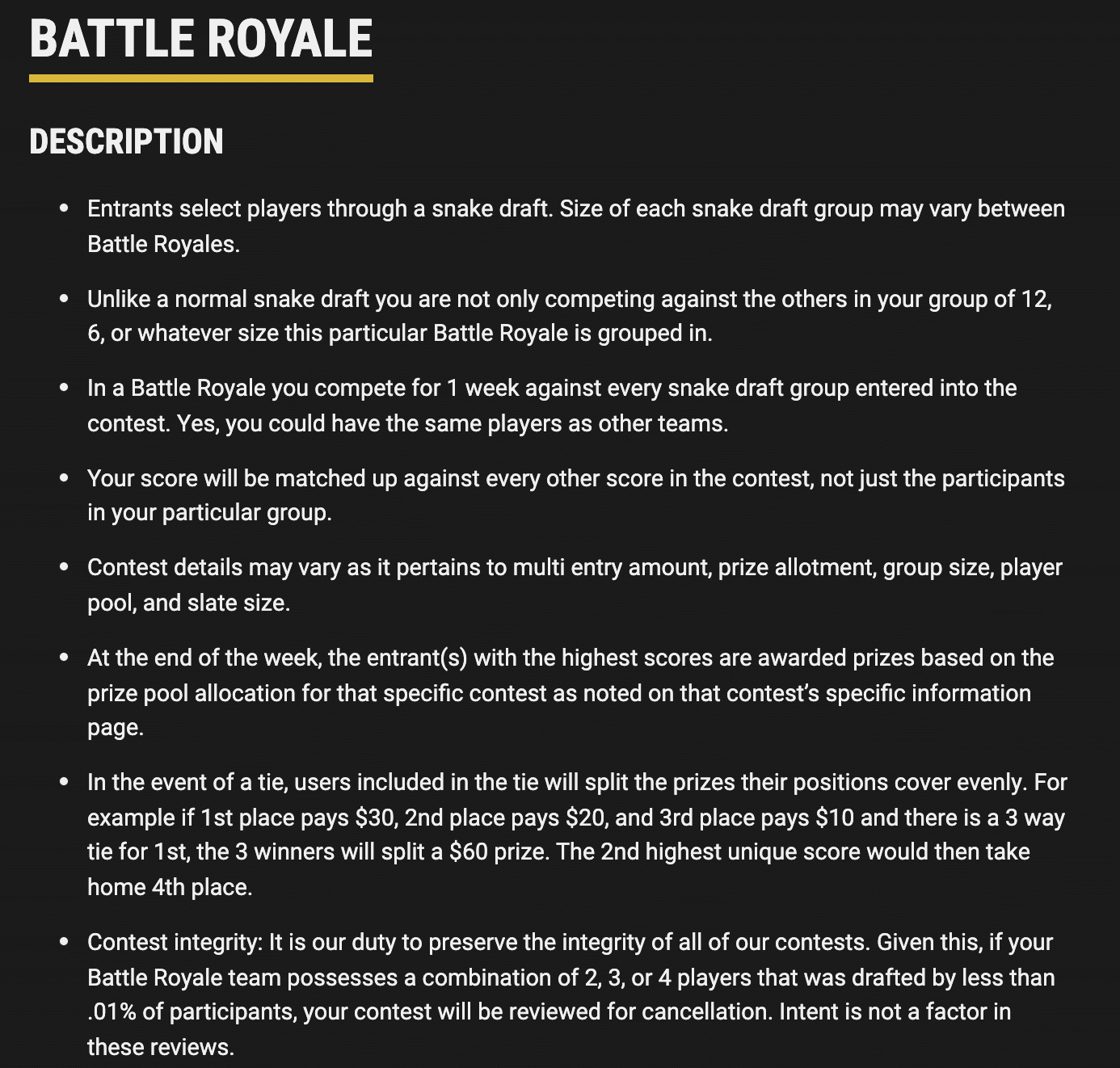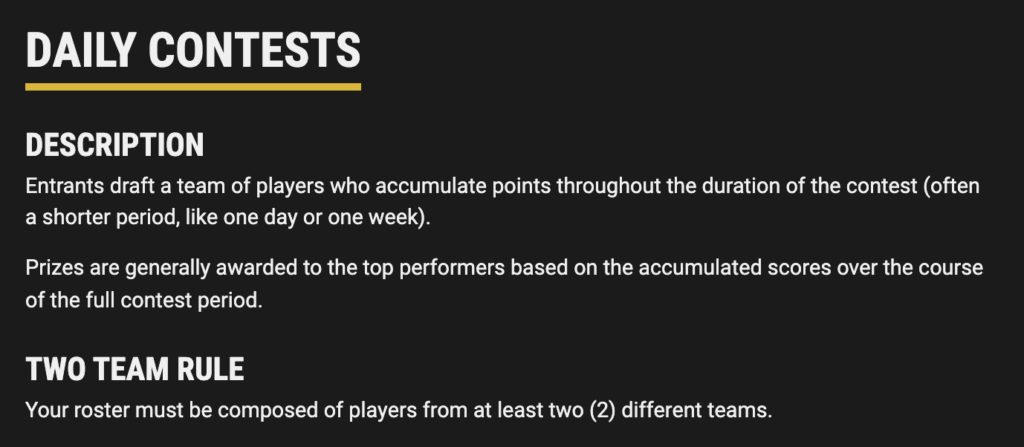 Let's dive into the strategy for today's contests. Much of the strategy for today is driven by the incredible Daily NBA Projections from the RotoGrinders team. If you'd like to subscribe to the full set of projections for every player and team, head to RotoGrinders NBA Premium , which includes fantasy point projections and daily fantasy ownership projections for sites like DraftKings, Fanduel, and Yahoo, as well as LineupHQ Optimizer access and much, much more.
Underdog Fantasy Daily NBA Battle Royale Contest Strategy for March 3rd, 2022
Top Options
I am typically a bit more of a fan of the slates that are a lot more wide open, and that's what we have tonight. Luka Doncic certainly headlines the top end as the clear number one, but even then there are 8 other players who project within 6-7 points of Luka. On top of that, we know what Lebron does without Anthony Davis, and Dejounte Murray draws the juicy Kings matchup tonight.
Undervalued and Overvalued Players
Jakob Poeltl – Poeltl is not a guy most would think of as exciting in these drafts, but he's shockingly productive. He averages 1.18 fantasy points per minute this season, and he has a ton of steals/blocks upside, which is massive on Underdog scoring. Add in the tremendous Kings matchup, and Poeltl is way undervalued tonight.
Robert Williams – As you'll see below, Jaylen Brown injured his ankle in the Celtics last game, which is a boost to most of the Celtics, but Rob Williams is the "sneakiest" one. He, like Poeltl, has huge steals and blocks upside, and he's very productive despite being a low usage player. If that usage ticks up a bit without Brown, there's monster upside here.
Russell Westbrook – Maybe this will finally be the game he burns us, but until that happens Westbrook is still overvalued in these drafts without Anthony Davis. He simply has not shown the elite level upside almost no matter who is in or out, but he is valued highly when guys are missing because of who he has been in year's past.
Injuries and Situations to Monitor
Jaylen Brown – Brown got hurt early last game, which saw Jayson Tatum take over as the lead usage hog and solidified minutes for Robert Williams and Marcus Smart. Interestingly, Derrick White's role did not really grow, but I think he still makes for a great pick later in drafts because we know there is very much potential for that role growth, especially in a matchup they could use him against Ja Morant.
Kevin Durant – KD is not on the injury report for tonight, so it appears he will return. That basically puts a damper on all the other Nets, and it's also tough to draft KD at cost given we don't know what his minutes will look like. He's Kevin freaking Durant without any other stars, however, so he's not someone I'd really want to actively fade in drafts.
Fred VanVleet / OG Anunoby – Both guys are questionable tonight after missing the last few games. If they return, it really puts a damper on most of the Raptors here, as they (particularly Scottie Barnes and Malachi Flynn) have excelled in their absences. If they miss again, Barnes would be my ideal go-to at his cost, with an obvious boost to Siakam, Trent and Flynn as well.
Good luck!