Underdog Fantasy has become wildly popular due to their massive Best Ball contests as well as their Pick 'em games, but their daily snake drafts are another incredibly fun option for fantasy drafters. Their NBA drafts (or Battle Royale as they call it format) are incredibly simple, and they give you a shot at 4 or 5 figure winnings every single day. 
All you have to do is draft 6 players from the games taking place that night in the NBA in a traditional snake draft against 5 other users. No positional requirements. No salary cap. Your team of 6 players competes against every other team of 6 drafted that day in that tournament for your share of the prize pool, which typically pays out approximately 20% of the field with 20-25% going to first place. 
Underdog offers a variety of options each day with single entry, double entry and multi entry contests available. Their player scoring is also incredibly simple: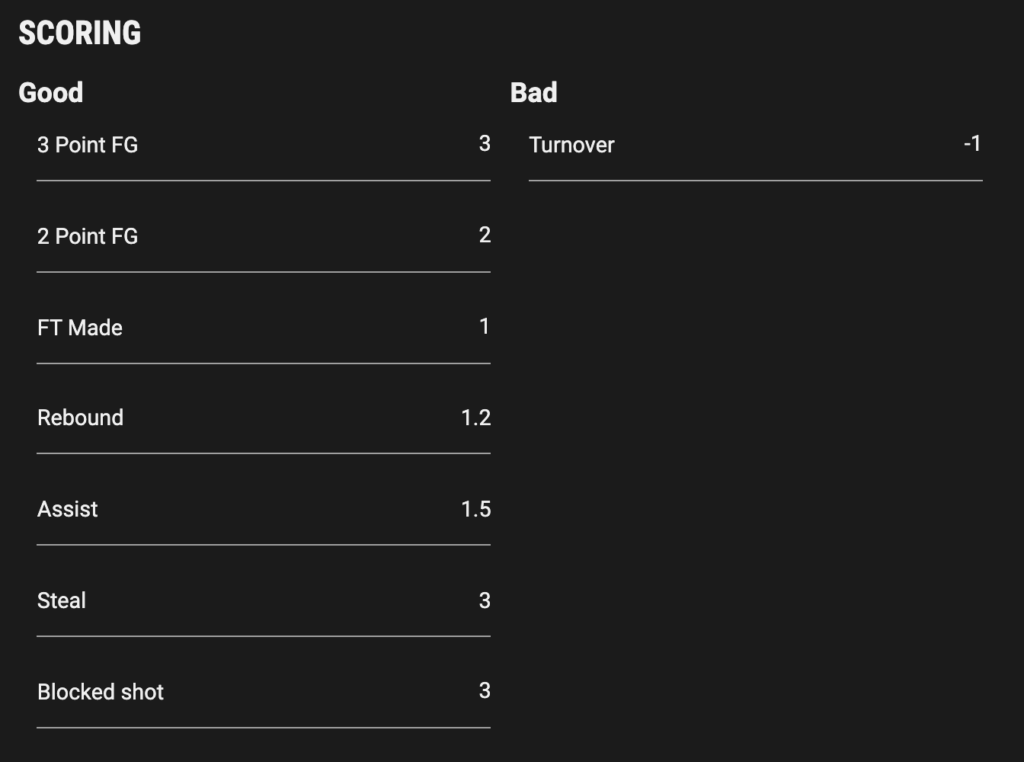 Below are the additional details and rules provided by Underdog for their general Battle Royale contests, as well as their Daily NBA specific contests: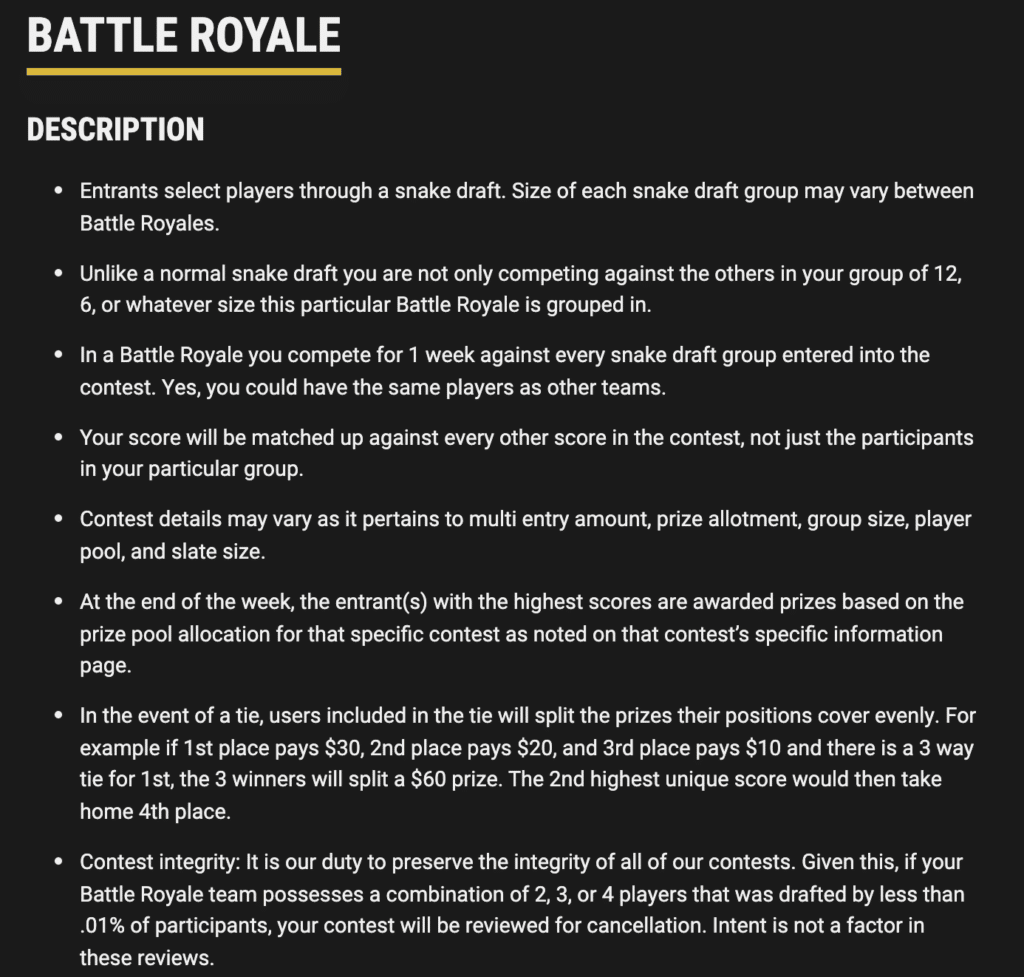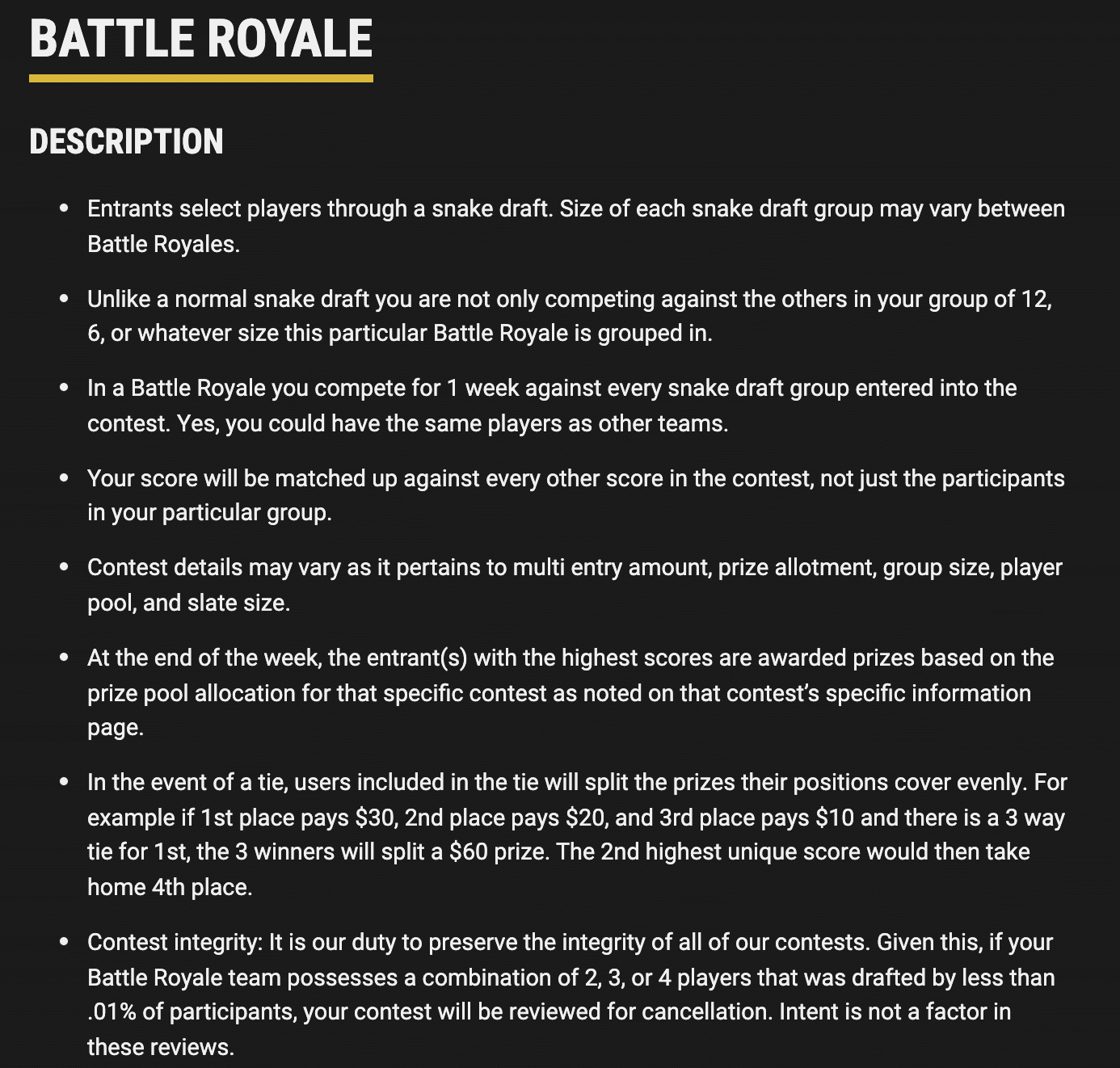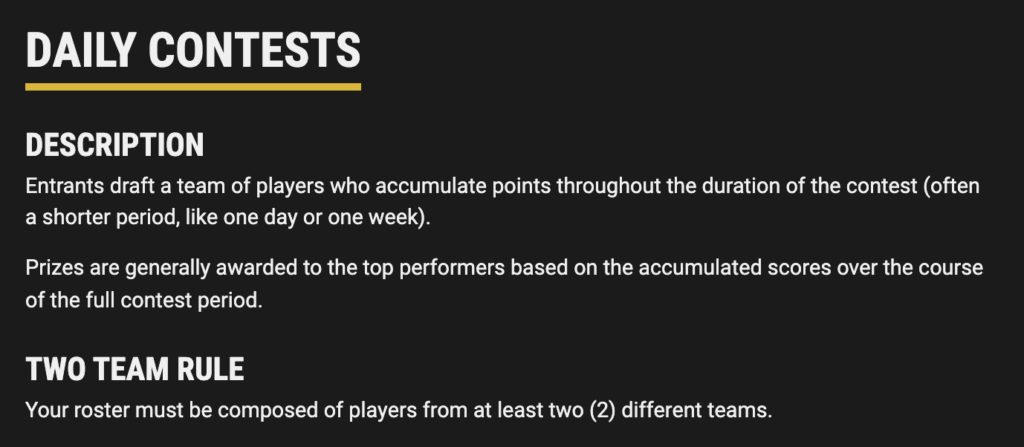 Let's dive into the strategy for today's contests. Much of the strategy for today is driven by the incredible Daily NBA Projections from the RotoGrinders team. If you'd like to subscribe to the full set of projections for every player and team, head to RotoGrinders NBA Premium , which includes fantasy point projections and daily fantasy ownership projections for sites like DraftKings, Fanduel, and Yahoo, as well as LineupHQ Optimizer access and much, much more.
Also, if you're new to Underdog, and you'd like to sign up to test out some drafts, make sure to take advantage of our exclusive 100% deposit bonus up to $100 using underdog promo code SPIKE.
Underdog Fantasy Daily NBA Battle Royale Contest Strategy for March 24th, 2022
Top Options
Fun 5 game slate on top for this Thursday evening with some notable names on the injury report (as expected in late March NBA basketball). Any slate with Giannis and Jokic is naturally going to have them leading the way, and on a smaller slate like this, they are very clearly in a tier of their own. Beyond them, it's a pretty wide open second tier, led by Darius Garland who is doing everything for the Cavs right now. You also have Ja Morant if he were to suit up, Devin Booker without Chris Paul and CJ McCollum without Brandon Ingram.
Undervalued and Overvalued Players
Zach Lavine – This gets mentioned in this piece quite frequently, but my favorite targets are players that are at worst valued appropriately in drafts but have contingent value with a teammate questionable to play. That's the case for Lavine with DeMar Derozan questionable here, as Lavine is a strong pick in general at his cost, but would be a total slam dunk (pun intended) if Derozan were to miss.
Jrue Holiday – With Khris Middleton out, the early drafts aren't quite taking into account what that means for Jrue. The Bucks really don't have anyone else to command much ball handling or usage on the perimeter (we know Giannis and crew are there for the interior). Jrue has averaged 1.26 fantasy points per minute this year with Middleton off the court, so you can see the huge upside here.
Goga Bitzade – We are sticking with the undervalued players today, as Goga looks extremely strong despite a tougher matchup. Jalen Smith is out, and Isaiah Jackson left last night's game and did not return with a headache. I'd be lying if I said I knew what that meant for his status tonight, but even the absence of Smith gives Goga a ton more upside here, and he's an extremely productive player on the floor.
Injuries and Situations to Monitor
DeMar Derozan – The Bulls have been in a steady downward trajectory for a while now, and all their injuries have caused the likes of Derozan to play big minutes every night. It might have finally caught up to them as he's questionable here, and if he were to miss the offensive load would be put on Lavine and Vucevic's shoulders, with Alex Caruso playing heavier minutes and picking up a bit of ball handling.
Ja Morant – Ja is questionable again after missing the last couple of games. I'm not sure the Grizz push him, but he's a strong pick if he does take the court. If not, we've seen Ja's usage really spread out between the likes of Jaren Jackson Jr., Desmond Bane, Dillon Brooks, Tyus Jones and Desmond Bane.
Khris Middleton – Middleton is out tonight against Washington, which makes both Giannis and Jrue slam dunk picks. Giannis is fairly obvious, but Jrue's floor is so high with an equally high ceiling in the absence of the only other strong perimeter player on the team.
Good luck!