Underdog Fantasy has become wildly popular due to their massive Best Ball contests as well as their Pick 'em games, but their daily snake drafts are another incredibly fun option for fantasy drafters. Their NBA drafts (or Battle Royale as they call it format) are incredibly simple, and they give you a shot at 4 or 5 figure winnings every single day. 
All you have to do is draft 6 players from the games taking place that night in the NBA in a traditional snake draft against 5 other users. No positional requirements. No salary cap. Your team of 6 players competes against every other team of 6 drafted that day in that tournament for your share of the prize pool, which typically pays out approximately 20% of the field with 20-25% going to first place. 
Underdog offers a variety of options each day with single entry, double entry and multi entry contests available. Their player scoring is also incredibly simple: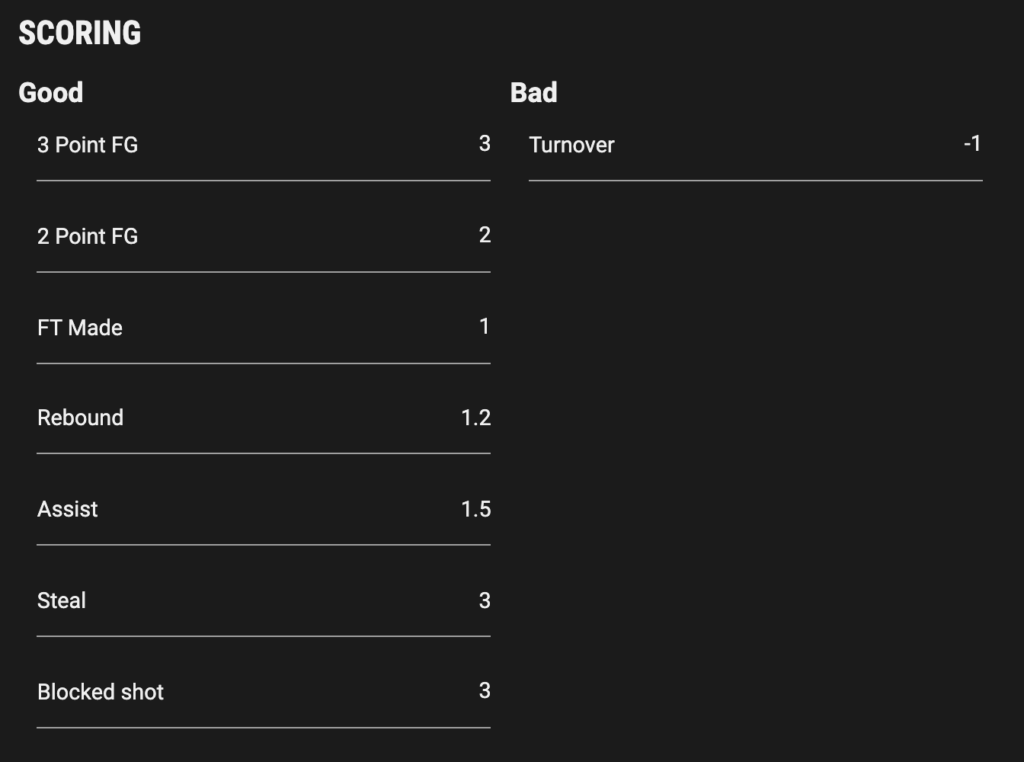 Below are the additional details and rules provided by Underdog for their general Battle Royale contests, as well as their Daily NBA specific contests: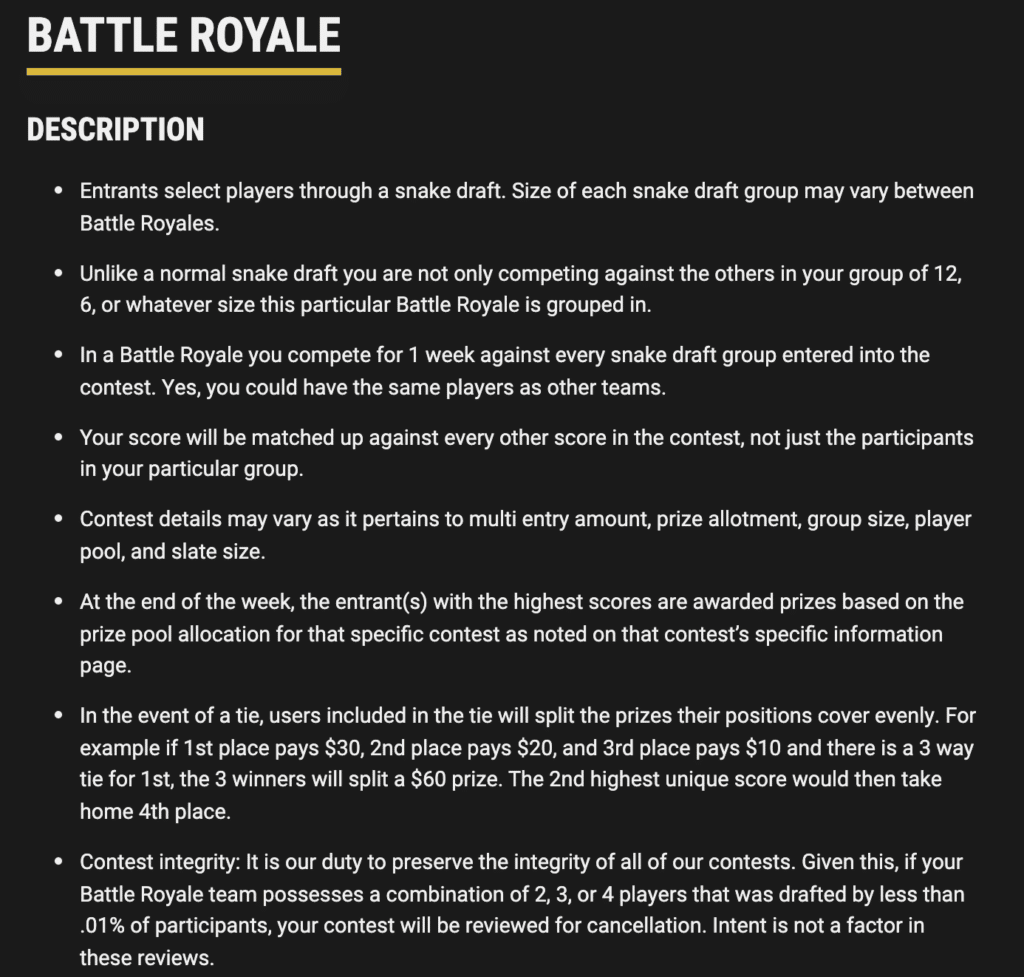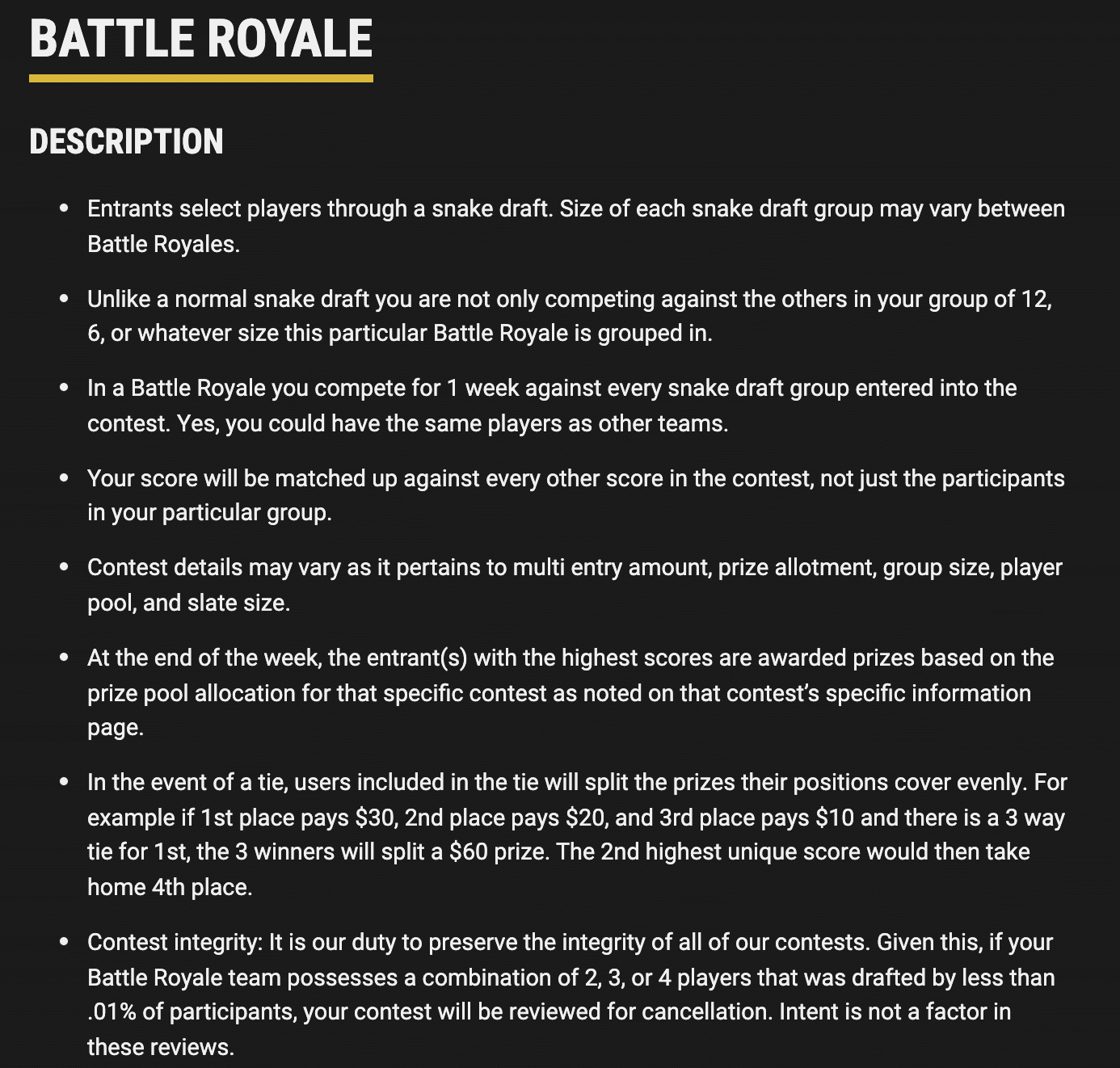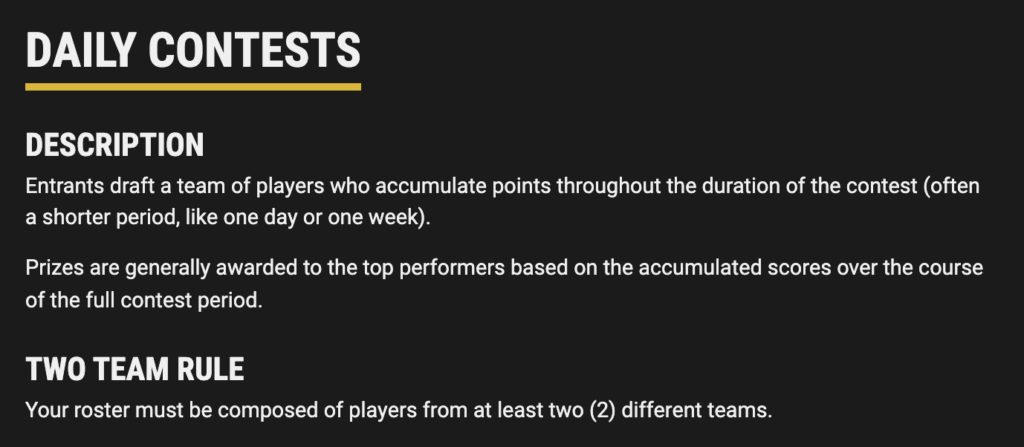 Let's dive into the strategy for today's contests. Much of the strategy for today is driven by the incredible Daily NBA Projections from the RotoGrinders team. If you'd like to subscribe to the full set of projections for every player and team, head to RotoGrinders NBA Premium , which includes fantasy point projections and daily fantasy ownership projections for sites like DraftKings, Fanduel, and Yahoo, as well as LineupHQ Optimizer access and much, much more.
Underdog Fantasy Daily NBA Battle Royale Contest Strategy for March 11th, 2022
Top Options
After a tiny 2 game slate with Ben Simmons drama, we are back to a big 10 gamer tonight. Interestingly, the top end is not quite what we see most days even with 10 games. Luka Doncic leads the way, especially with a matchup with the tanking Houston Rockets. After Luka, we have our tried and true Lebron James amidst an insane tear where he's doing everything (and playing huge minutes) for a terrible Lakers team without Anthony Davis, and we have budding stars in Dejounte Murray and Ja Morant. Jayson Tatum, Karl-Anthony Towns, Devin Booker (sans CP3) and Trae Young all round out a fairly flat top tier.
Undervalued and Overvalued Players
Devin Booker – The matchup is not totally ideal, but without Chris Paul, Devin Booker is much closer to the very top fantasy assets in the game that he's given credit for. He's always a lethal scorer, but his peripherals shoot through the roof without CP3, giving him the elite level upside at a cheaper cost that we love.
Jonas Valanciunas – JoVal has taken a step back with Brandon Ingram returning and the addition of CJ McCollum, but with both of these guys out tonight he has monstrous upside. When you add in the fact that he's facing a team lacking any sort of interior presence that can stop him (Charlotte), he's a high priority target in drafts.
Karl-Anthony Towns – As we've seen most of the year, KAT takes a huge step back from a fantasy perspective when Minnesota is healthy. D'Angelo Russell and Anthony Edwards simply take so much of the offensive responsibility away from him that he isn't quite the elite level fantasy producer that he is typically drafted as.
Injuries and Situations to Monitor
Lebron James – Lebron is question, per usual, but the expectation is that he will play. If he happens to sit, it does make Russell Westbrook more appealing against his former team, but we've done this song and dance all year and Russ still has rarely come through.
Jimmy Butler – Similar to Lebron, Jimmy is questionable again. He missed Wednesday's game, and if he were to miss again, all of Bam Adebayo, Tyler Herro and Kyle Lowry get sizable boosts to their projection and upside.
CJ McCollum / Brandon Ingram– CJ was placed in health and safety protocols and is out tonight, while Brandon Ingram is out with a hamstring strain. That puts a lot of offensive honus on Jonas Valanciunas, while the likes of Devonte Graham and maybe Jose Alvarado will be pressed into duty to pick up the slack.
Good luck!