Underdog Fantasy has become wildly popular due to their massive Best Ball contests as well as their Pick 'em games, but their daily snake drafts are another incredibly fun option for fantasy drafters. Their NBA drafts (or Battle Royale as they call it format) are incredibly simple, and they give you a shot at 4 or 5 figure winnings every single day. 
All you have to do is draft 6 players from the games taking place that night in the NBA in a traditional snake draft against 5 other users. No positional requirements. No salary cap. Your team of 6 players competes against every other team of 6 drafted that day in that tournament for your share of the prize pool, which typically pays out approximately 20% of the field with 20-25% going to first place. 
If you haven't yet signed up for Underdog Fantasy, you can use Promo Code 'SPIKE' to receive a 100% Deposit Match on any deposit up to $100. 
Underdog offers a variety of options each day with single entry, double entry and multi entry contests available. Their player scoring is also incredibly simple: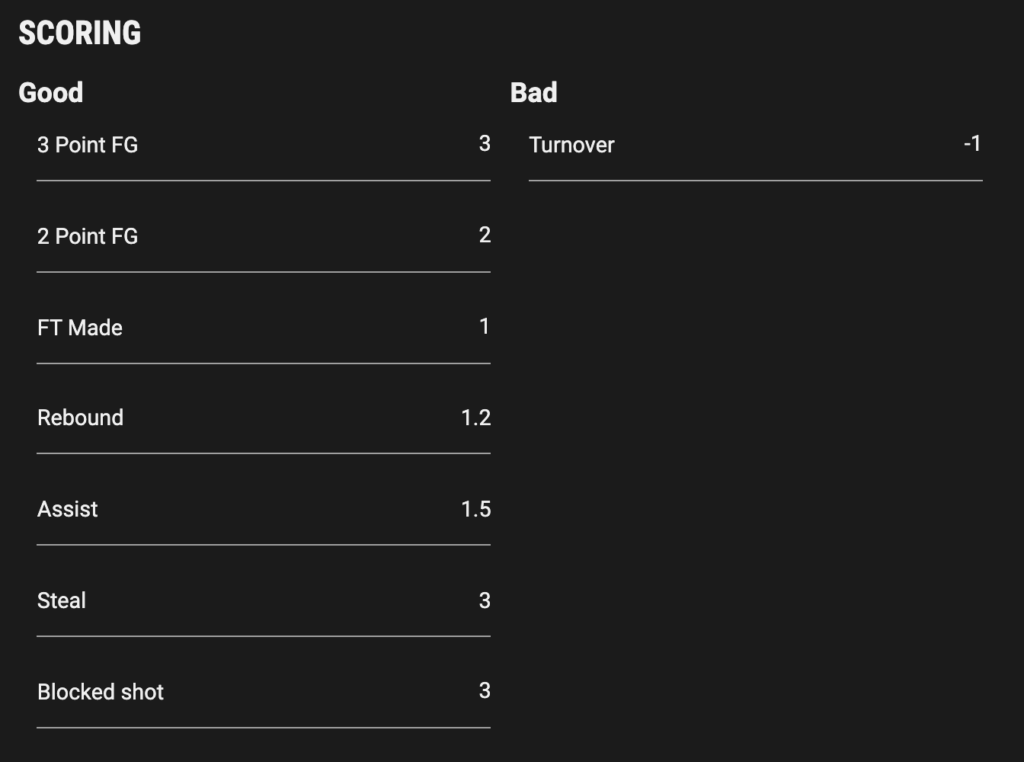 Below are the additional details and rules provided by Underdog for their general Battle Royale contests, as well as their Daily NBA specific contests: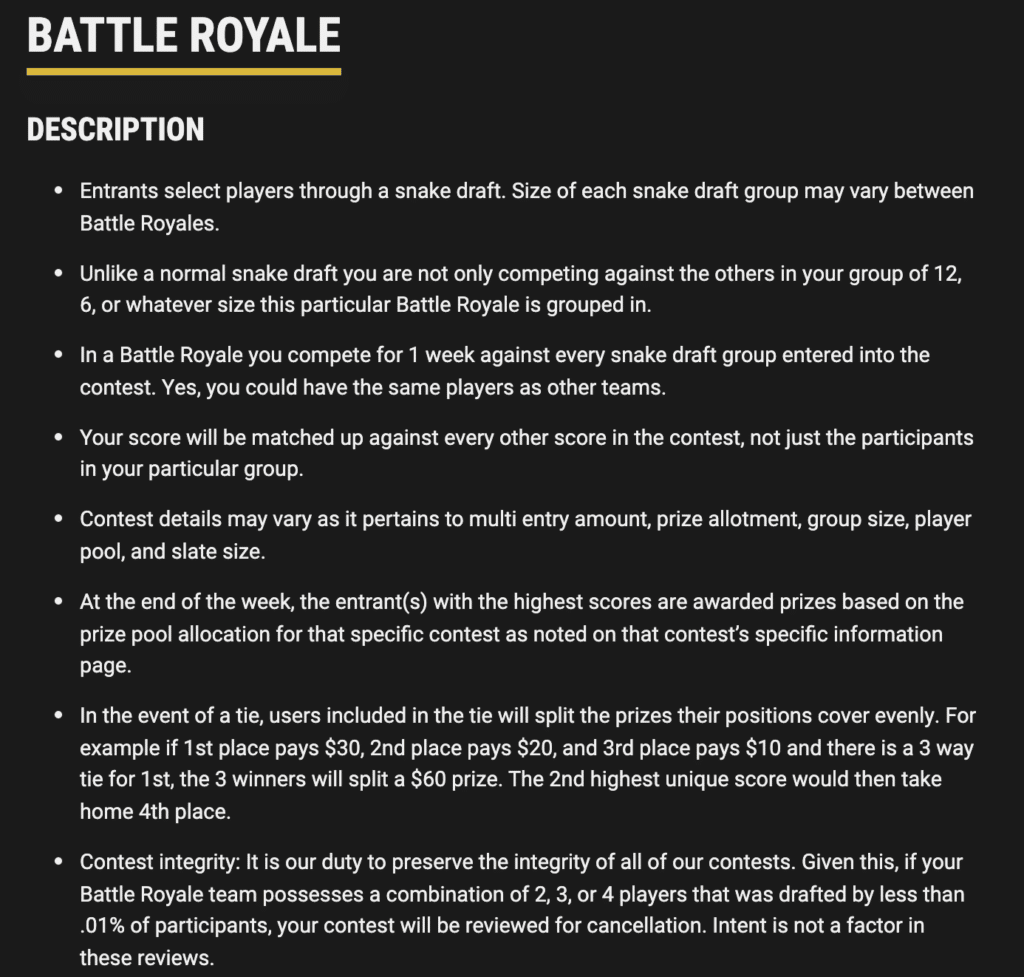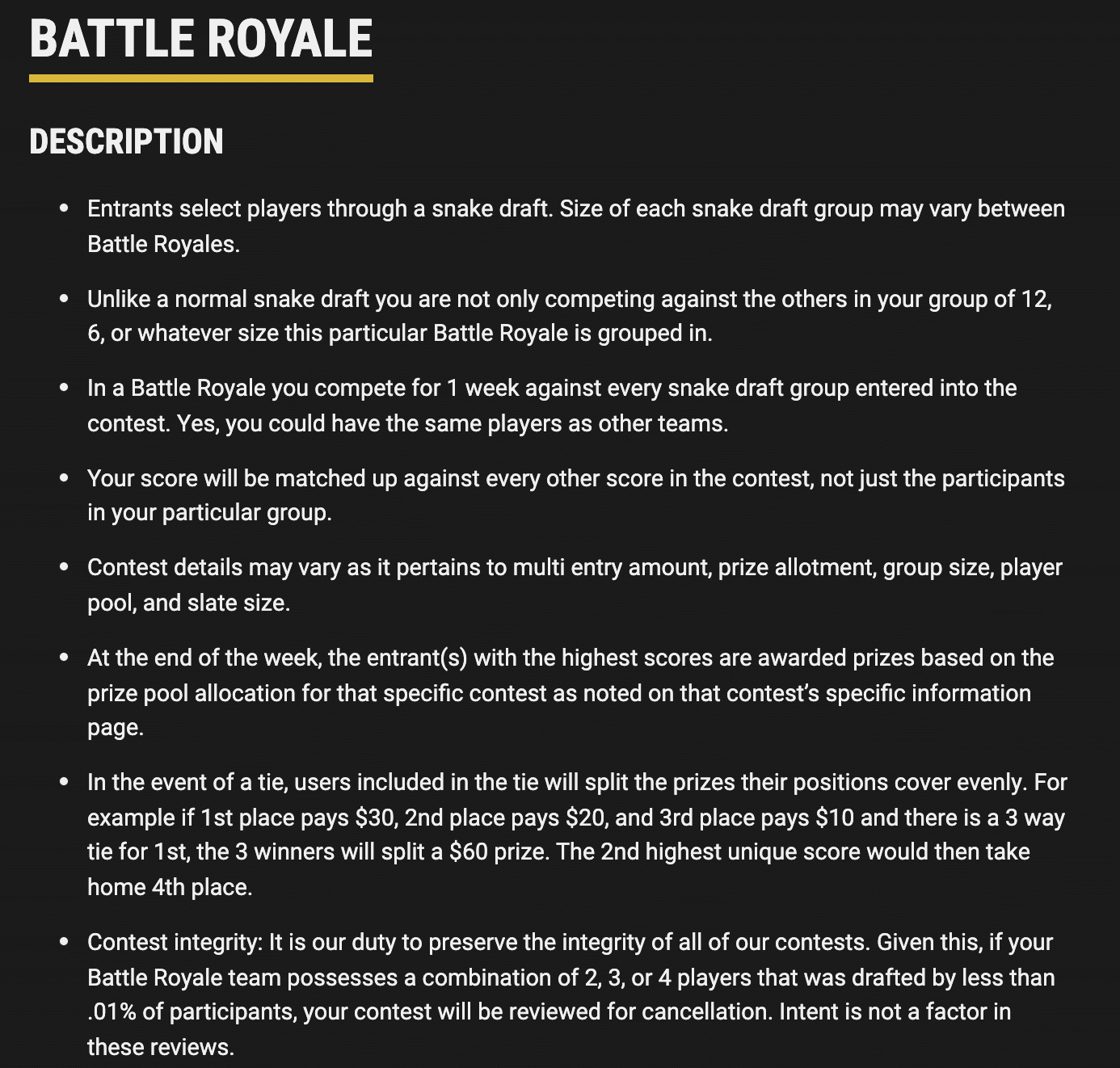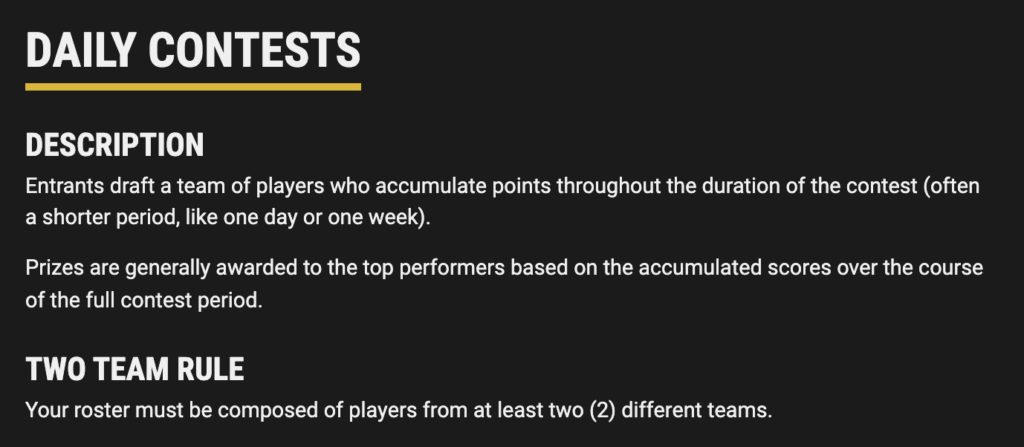 Let's dive into the strategy for today's contests. Much of the strategy for today is driven by the incredible Daily NBA Projections from the RotoGrinders team. If you'd like to subscribe to the full set of projections for every player and team, head to RotoGrinders NBA Premium , which includes fantasy point projections and daily fantasy ownership projections for sites like DraftKings, Fanduel, and Yahoo, as well as LineupHQ Optimizer access and much, much more.
Underdog Fantasy Daily NBA Battle Royale Contest Strategy for February 8th, 2022
Top Options
It's a sign of how much Luka Doncic has turned it on in recent weeks that we see him at the top of the rankings today. Jokic, Embiid, Giannis, Harden, Lebron and all the studs are playing tonight, but Luka has risen just slightly above them all. After Luka, Jokic/Embiid/Giannis make a clear top tier. Then, there's a fairly wide open second tier from Lebron down to about Jayson Tatum. The trickiest part of the top tier is the status of James Harden, as he's clearly an elite option without Kyrie and Durant, but he's questionable to play.
Undervalued and Overvalued Players
Tyrese Haliburton – Haliburton is a truly elite option without De'Aaron Fox, and he is a massive value right now. We have him as our 12th overall player for tonight, and he shows up so far down the list of Underdog projections you probably don't even care to count that far. 
Russell Westbrook – I know his name carries weight, but with Lebron and Anthony Davis both back, Westbrook is an extremely unappealing fantasy option. There's just basically no upside, at least not at his current draft cost, and he's extremely overavlued.
Injuries and Situations to Monitor
James Harden – As mentioned above, Harden is questionable to play tonight. Durant is still out, and Kyrie will not play, so if Harden is able to give it a go, he's going to be an elite option. If he misses, we'll get updates in our rankings/projections to see who is popping the most from available Nets.
Malcolm Brogdon – Caris Levert is gone, Myles Turner is hurt, and the Pacers season is over. But, Domantas Sabonis is back, so if Brogdon were to miss again, he would push himself closer to that top 10, as he is just doing everything for this team in its current form.
De'Aaron Fox – It doesn't seem like Fox will be back yet, so we are assuming he's out yet again. That continues to make Tyrese Haliburton an elite option
Good luck!