Underdog Fantasy has become wildly popular due to their massive Best Ball contests as well as their Pick 'em games, but their daily snake drafts are another incredibly fun option for fantasy drafters. Their NBA drafts (or Battle Royale as they call it format) are incredibly simple, and they give you a shot at 4 or 5 figure winnings every single day. 
All you have to do is draft 6 players from the games taking place that night in the NBA in a traditional snake draft against 5 other users. No positional requirements. No salary cap. Your team of 6 players competes against every other team of 6 drafted that day in that tournament for your share of the prize pool, which typically pays out approximately 20% of the field with 20-25% going to first place. 
If you haven't yet signed up for Underdog Fantasy, you can use Promo Code 'SPIKE' to receive a 100% Deposit Match on any deposit up to $100. 
Underdog offers a variety of options each day with single entry, double entry and multi entry contests available. Their player scoring is also incredibly simple: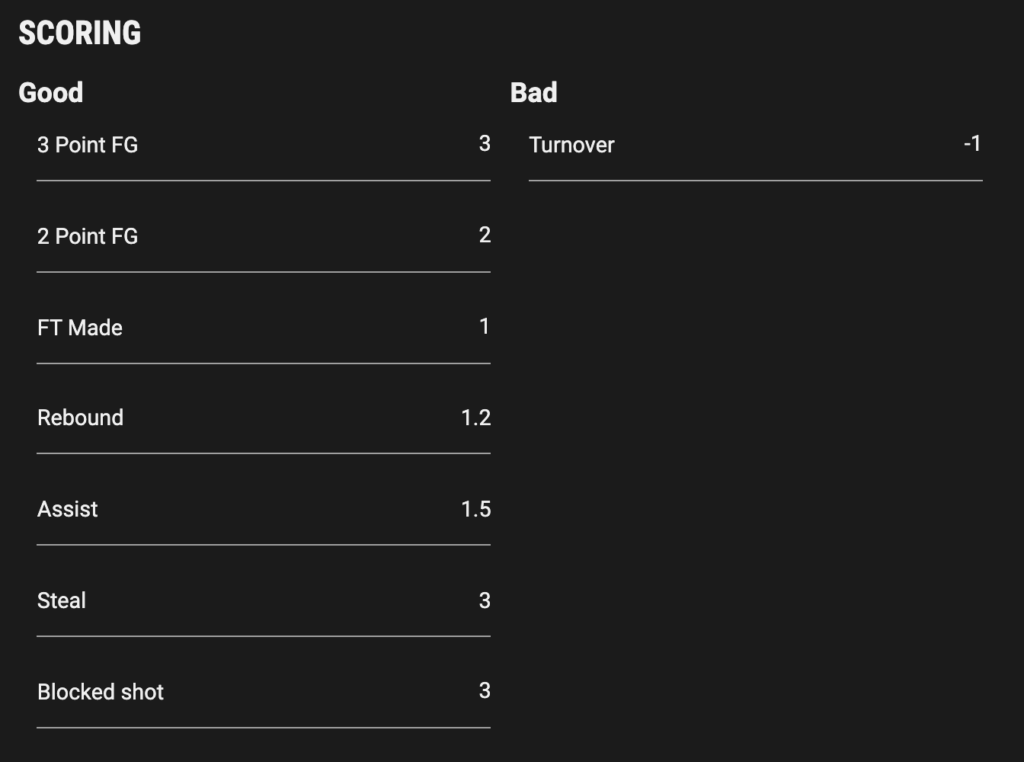 Below are the additional details and rules provided by Underdog for their general Battle Royale contests, as well as their Daily NBA specific contests: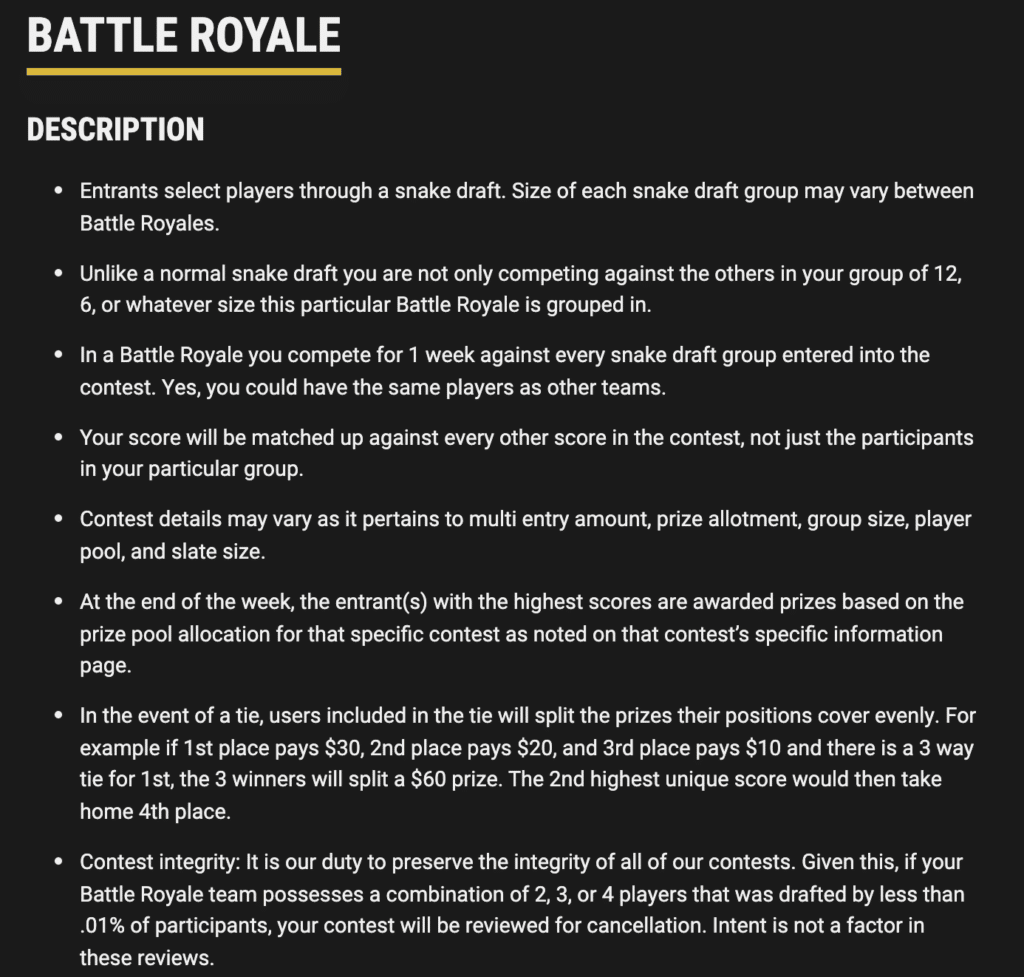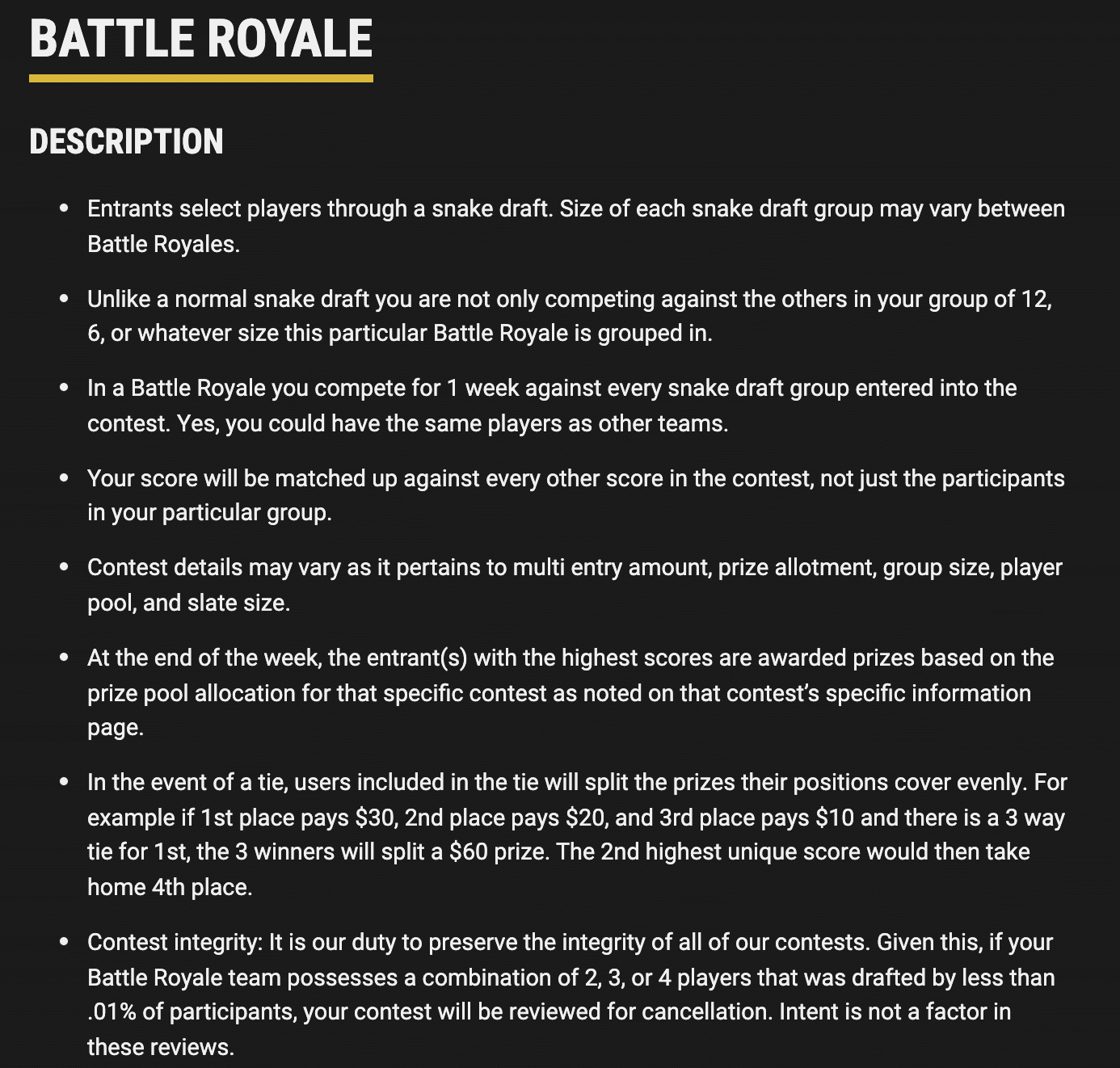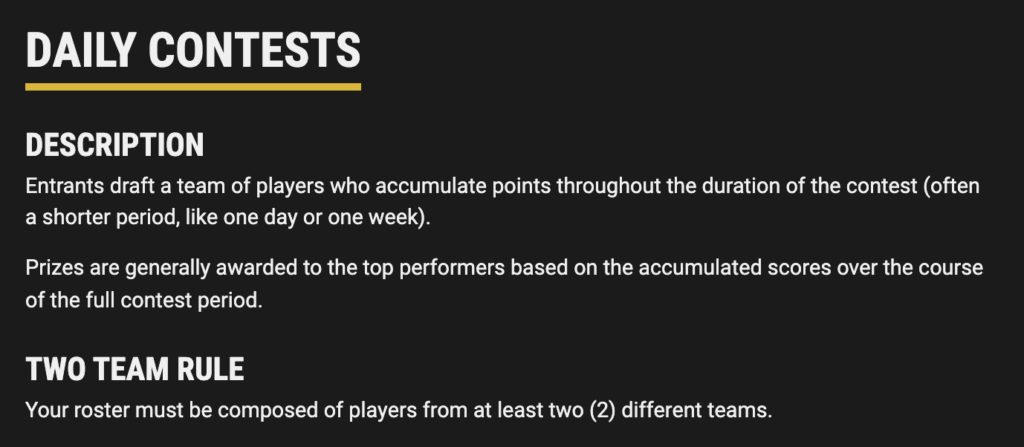 Let's dive into the strategy for today's contests. Much of the strategy for today is driven by the incredible Daily NBA Projections from the RotoGrinders team. If you'd like to subscribe to the full set of projections for every player and team, head to RotoGrinders NBA Premium , which includes fantasy point projections and daily fantasy ownership projections for sites like DraftKings, Fanduel, and Yahoo, as well as LineupHQ Optimizer access and much, much more.
Underdog Fantasy Daily NBA Battle Royale Contest Strategy for February 7th, 2022
Top Options
It feels like once or twice a week we get a slate of games with none of the typical elite fantasy superstars. No Jokic, no Giannis, no Embiid, etc. Tonight is one of those. Our top overall players tonight are Chris Paul and Pascal Siakam. Steph Curry rounds out the top 3, and most would consider him a fantasy superstar, but he projects for just a few less minutes than those two and the return of Klay Thompson has lessened his usage just enough to put him third. It's one of those nights where the tier from number 1 (Paul) all the way down to number 12 is very close and tightly packed.
Undervalued and Overvalued Players
OG Anunoby – OG is not as massively undervalued as we often see in a player or two each night, but on a smaller slate of games he's the kind of guy I love to target. He's not a huge usage player, but he's absolutely critical to his real life team, and Nick Nurse plays him massive minutes. Despite lower usage, he fills up the stat sheet over those huge minutes, and he has some of the highest steals and blocks upside in the league on any given night due to his defensive prowess.  
Spencer Dinwiddie – Yes, I know he just scored a whopping 10 fantasy points in their last game. And yes the matchup is not ideal with the Heat. But we've seen Dinwiddie's role without Beal for too long now to have him going in the last round of drafts, particularly given a smaller/weaker player pool tonight. 
Josh Giddey – Giddey is a super exciting young player, but he's just not the kind of player to get a large production boost in the absence of Shai Gilgeous-Alexander. He's a quality option, but he's more of a low to mid 20s usage player, and he's projected like he's taking on a bigger role without SGA than he actually does.
Injuries and Situations to Monitor
Jimmy Butler – Per usual, Jimmy is questionable. Tyler Herro is also questionable, and the Heat did welcome Kyle Lowry back the last couple games. It's impossible to guess what the Heat are going to do with injuries, but Jimmy is an elite option tonight if he plays. If he misses, Bam turns into the elite option, and Kyle Lowry becomes pretty darn sneaky (if he isn't already).
Zach Lavine – Lavine has missed back to back games with back spasms, and DeMar Derozan and Nikola Vucevic will continue to be elite options if his absence continues. Ayo Dosunmu becomes a viable last round pick without him as well. Coby White is also questionable.
Lu Dort – It doesn't seem like a huge deal, but Dort is a fairly major piece today. The Thunder could again be without Shai Gilgeous-Alexaner, Lu Dort, and several starting big men. Dort is actually a very intriguing option that is a bit undervalued if he were to play, but if he misses again Darius Bazley gets a strong boost as a high quality option. A slew of other Thunder would be interesting guys to mix in in the last round as well, particularly if you drafted Steph Curry in the first round.
Good luck!