Underdog Fantasy has become wildly popular due to their massive Best Ball contests as well as their Pick 'em games, but their daily snake drafts are another incredibly fun option for fantasy drafters. Their NBA drafts (or Battle Royale as they call it format) are incredibly simple, and they give you a shot at 4 or 5 figure winnings every single day. 
All you have to do is draft 6 players from the games taking place that night in the NBA in a traditional snake draft against 5 other users. No positional requirements. No salary cap. Your team of 6 players competes against every other team of 6 drafted that day in that tournament for your share of the prize pool, which typically pays out approximately 20% of the field with 20-25% going to first place. 
If you haven't yet signed up for Underdog Fantasy, you can use Promo Code 'SPIKE' to receive a 100% Deposit Match on any deposit up to $100. 
Underdog offers a variety of options each day with single entry, double entry and multi entry contests available. Their player scoring is also incredibly simple: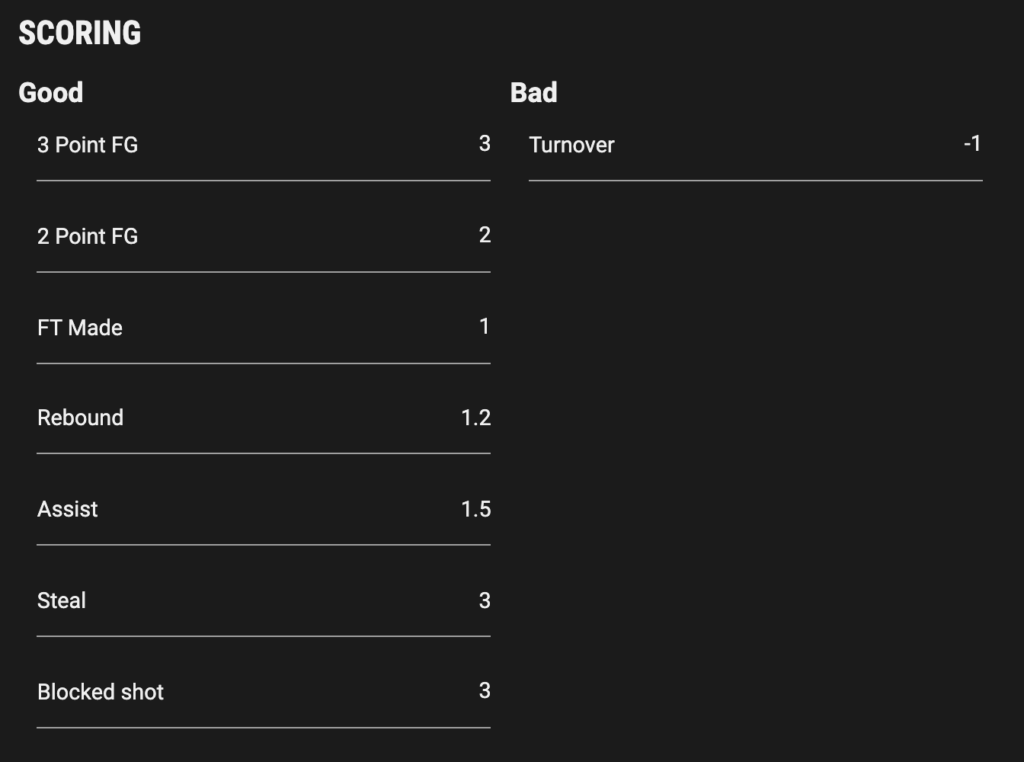 Below are the additional details and rules provided by Underdog for their general Battle Royale contests, as well as their Daily NBA specific contests: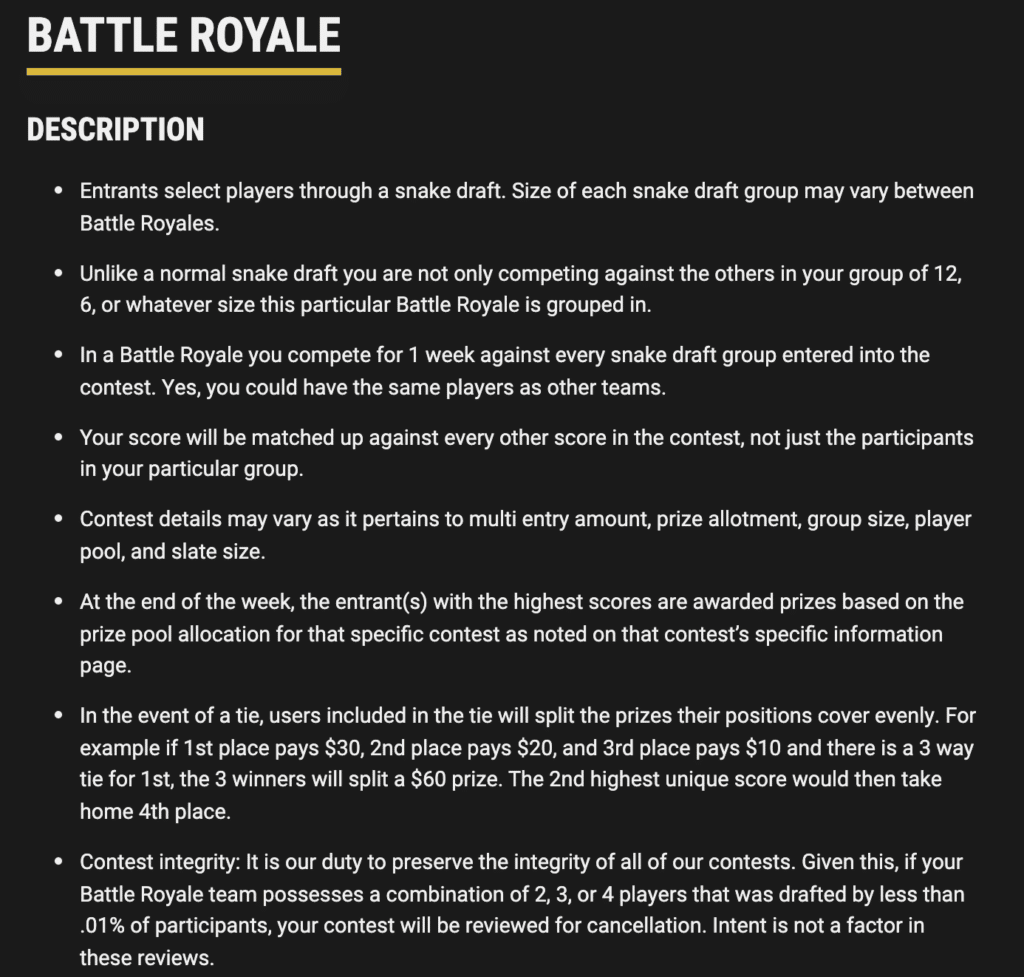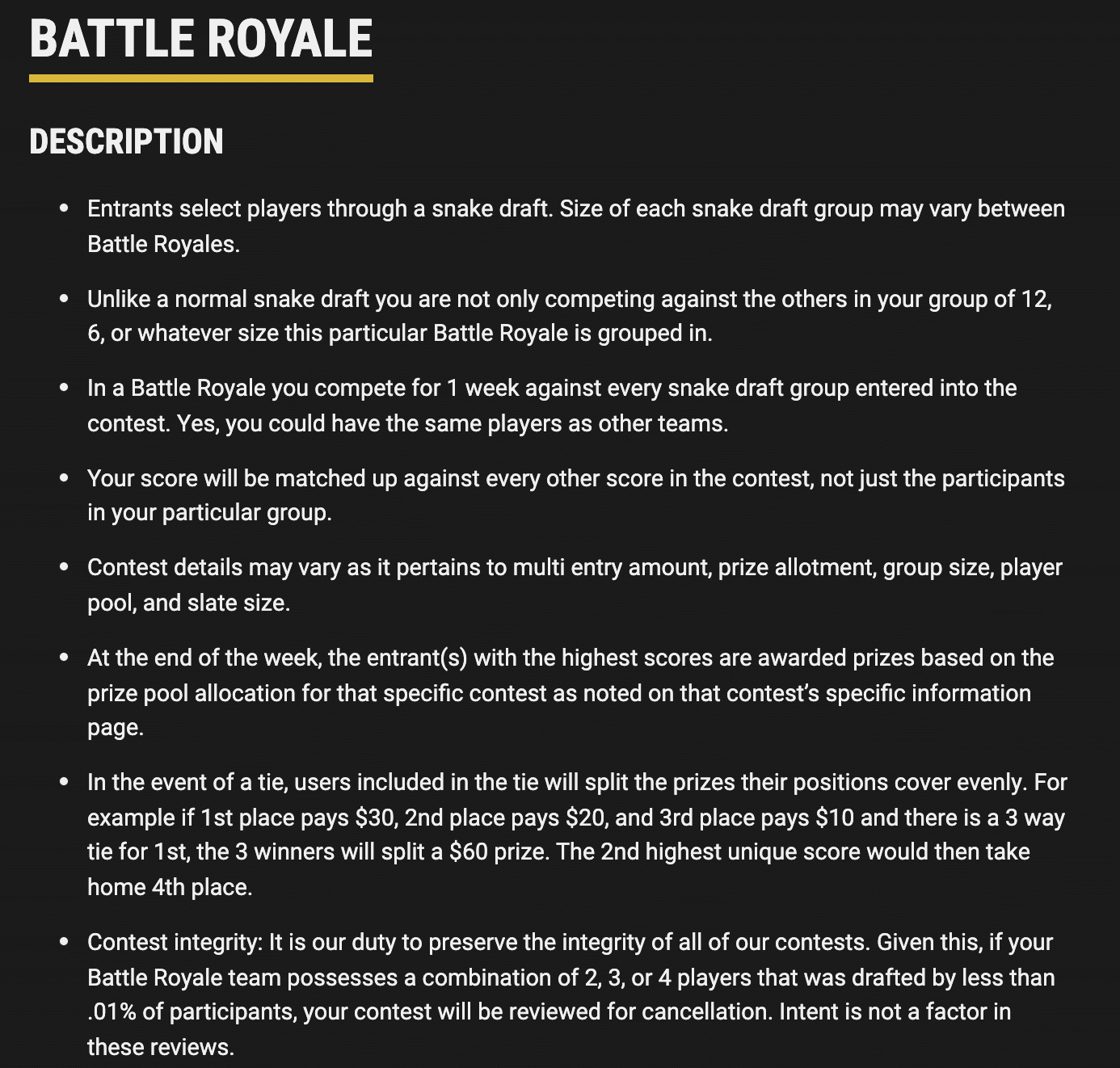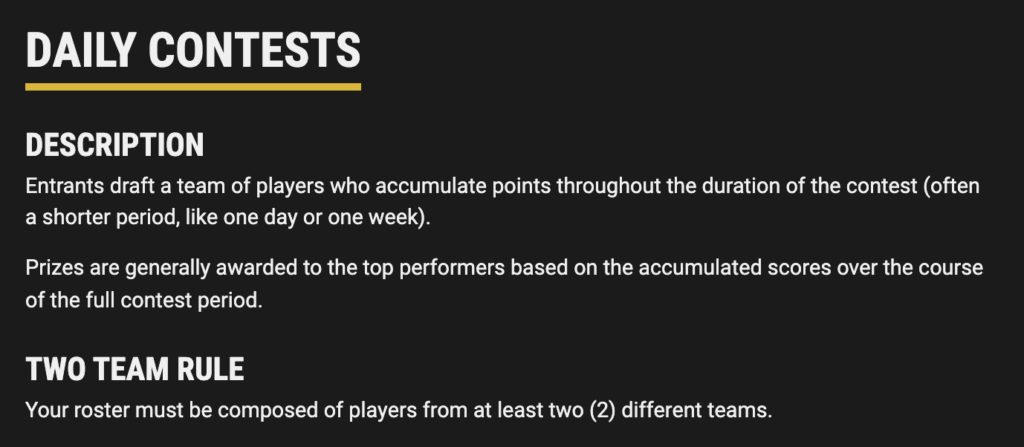 Let's dive into the strategy for today's contests. Much of the strategy for today is driven by the incredible Daily NBA Projections from the RotoGrinders team. If you'd like to subscribe to the full set of projections for every player and team, head to RotoGrinders NBA Premium , which includes fantasy point projections and daily fantasy ownership projections for sites like DraftKings, Fanduel, and Yahoo, as well as LineupHQ Optimizer access and much, much more.
Underdog Fantasy Daily NBA Battle Royale Contest Strategy for February 6th, 2022
Top Options
No Football on this Sunday for the first time in a longgg time, which means we have more time to fire up some NBA drafts. We are absolutely loaded at the top today, and we also have a ton of situations to monitor. All or Jokic, Doncic, Giannis and Embiid are in action today, which means the top 4 is as strong as possible. We also have the Nets on the slate today, but James Harden is questionable. More on him below, but either he or Kyrie Irving are going to be top tier options depending upon Harden's availability. The other most notable top tier discussion point is Domantas Sabonis. He's questionable, and if he were to play he'd be thrust into the top 10 consideration.
Undervalued and Overvalued Players
Jarrett Allen – After a couple of slower games, Allen exploded in his last game for the undermanned Cavs, but the market still hasn't valued him appropriately. He's easily inside the top 20 options today, but he barely cracks the top 30 on Underdog. His upside is immense for this Cavs team, and the matchup against the Pacers doesn't get much better.
Kyrie Irving – As you see in our rankings, we have Kyrie extremely high, and that's because the current assumption is that James Harden misses today's game. If Harden plays, that clearly knocks Kyrie down a peg, but Underdog's projection is assuming Harden plays. We know that Kevin Durant is still out, so even if Harden does suit up, Kyrie is an elite fantasy play, and he's extremely undervalued if Harden does miss.
Caris Levert – Caris has frequently shown up here in this section as undervalued, and he has really come through in the last few games. However, today the Underdog projection has finally risen, and we have Sabonis and Malcolm Brogdon both questionable to play. If even one of those guys returns, it will be a big knock to Levert. If both return, he's the most over projected player on the slate.
Injuries and Situations to Monitor
James Harden – As mentioned above, Harden is questionable to play. He missed last game, and the Nets got blown out, but Kyrie Irving remains a huge ceiling player in the absence of Harden.
Domantas Sabonis / Malcolm Brogdon – Both are questionable to play tonight, and if they return the rest of the team is essentially un-draftable. If they were to miss, Caris Levert would again be a great option, but he's already priced appropriately for these guys being out.
Cade Cunningham – Cade has missed back to back games, and it has been a bit of a mess behind him. Saddiq Bey is the largest beneficiary of Cade's absence, as we saw in his ceiling game 2 nights ago, but he's a very up and down player. If Cade returns, he would make for an extremely awesome value, but we'd have to make sure he's not on any sort of a minutes limit to be sure of that.
Good luck!