Underdog Fantasy has become wildly popular due to their massive Best Ball contests as well as their Pick 'em games, but their daily snake drafts are another incredibly fun option for fantasy drafters. Their NBA drafts (or Battle Royale as they call it format) are incredibly simple, and they give you a shot at 4 or 5 figure winnings every single day. 
All you have to do is draft 6 players from the games taking place that night in the NBA in a traditional snake draft against 5 other users. No positional requirements. No salary cap. Your team of 6 players competes against every other team of 6 drafted that day in that tournament for your share of the prize pool, which typically pays out approximately 20% of the field with 20-25% going to first place. 
If you haven't yet signed up for Underdog Fantasy, you can use Promo Code 'SPIKE' to receive a 100% Deposit Match on any deposit up to $100. 
Underdog offers a variety of options each day with single entry, double entry and multi entry contests available. Their player scoring is also incredibly simple: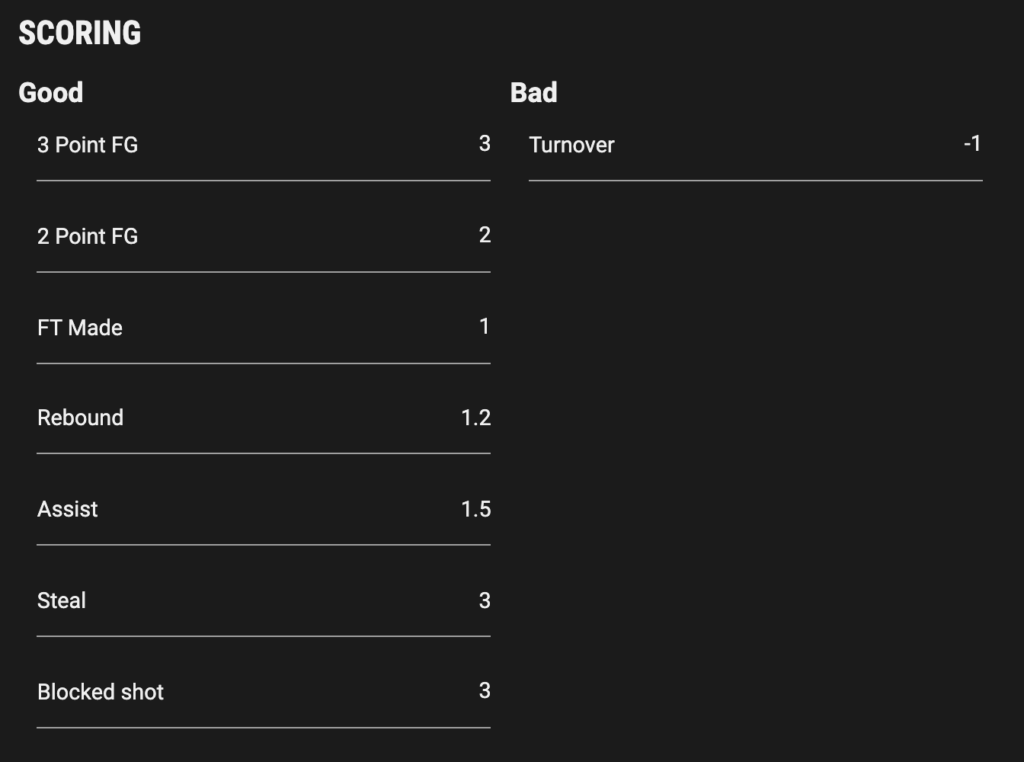 Below are the additional details and rules provided by Underdog for their general Battle Royale contests, as well as their Daily NBA specific contests: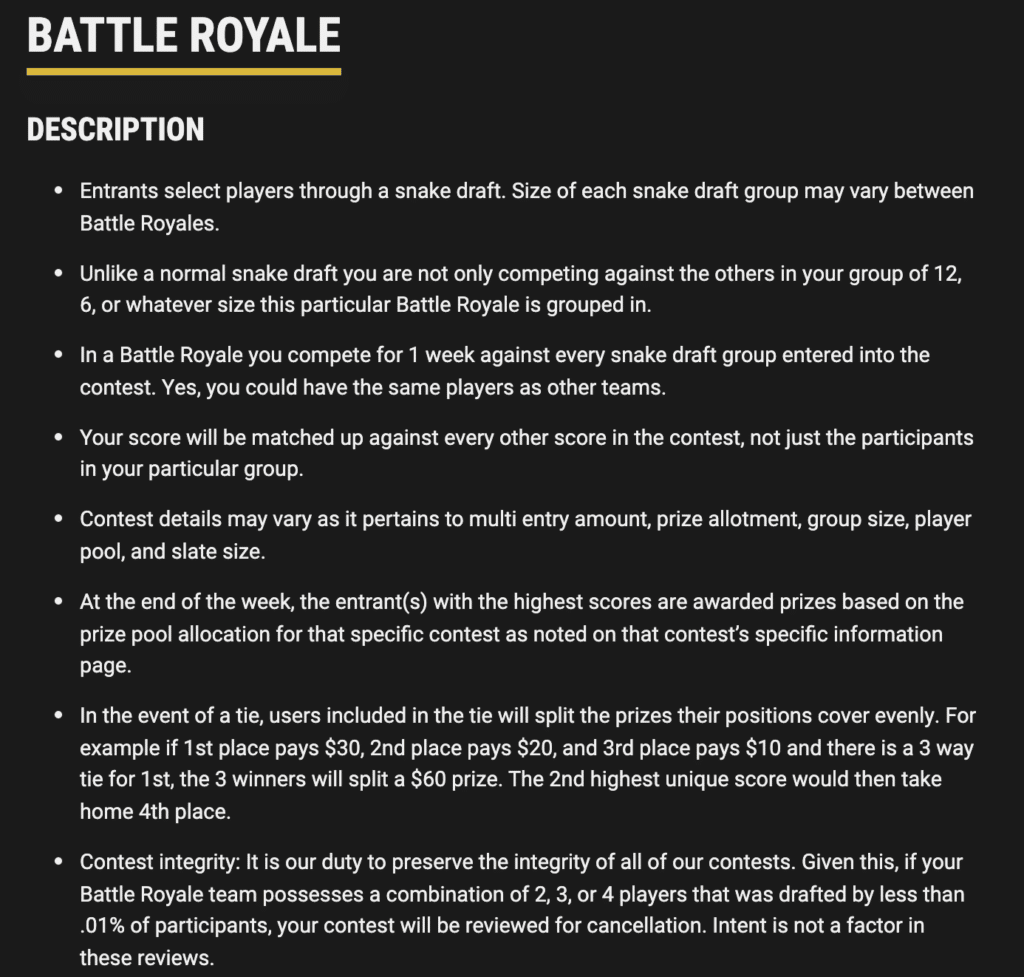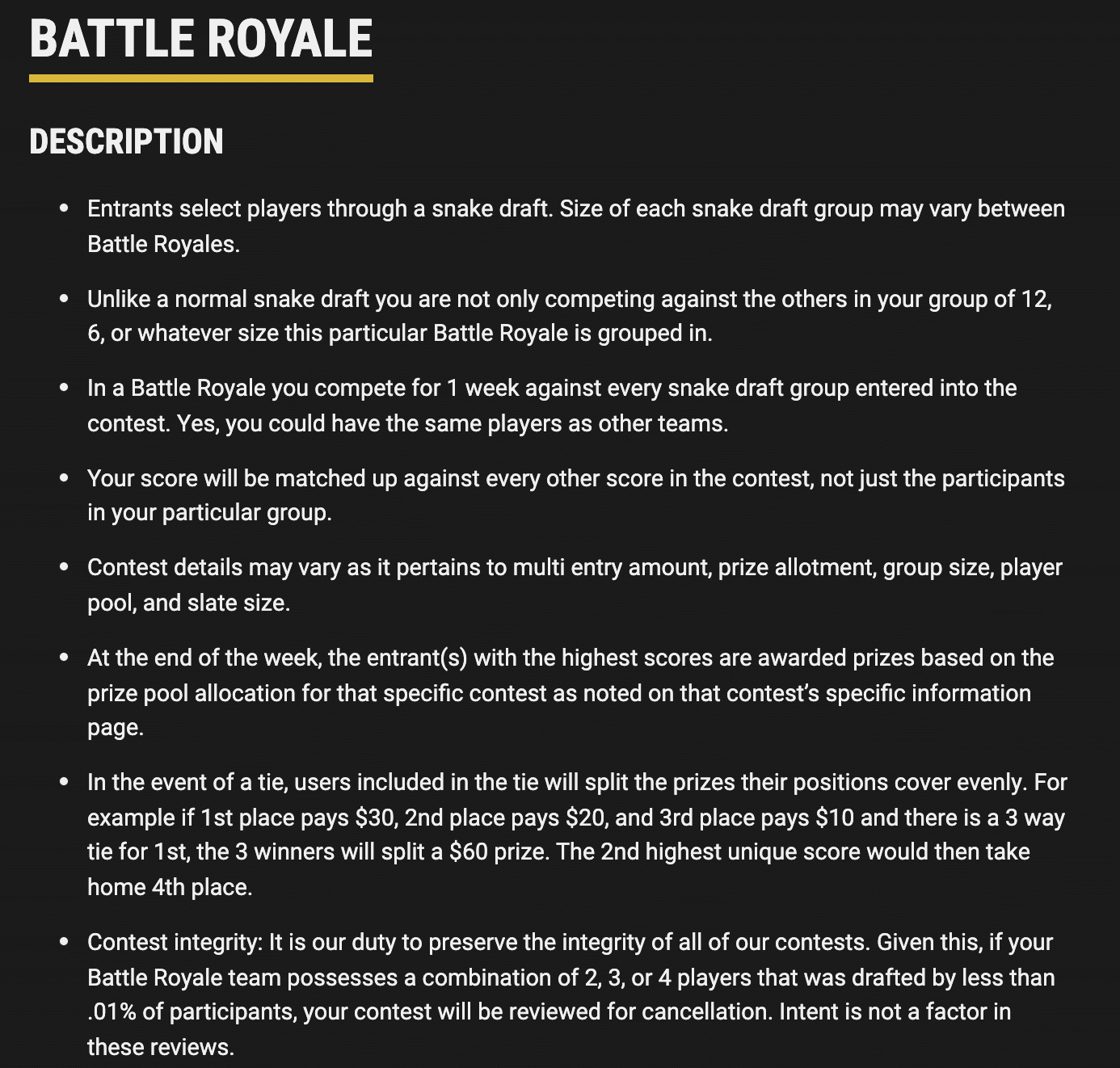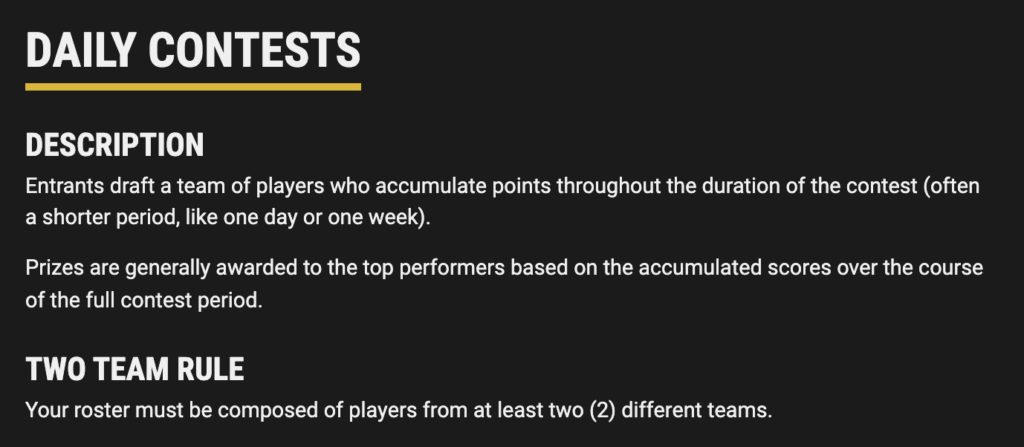 Let's dive into the strategy for today's contests. Much of the strategy for today is driven by the incredible Daily NBA Projections from the RotoGrinders team. If you'd like to subscribe to the full set of projections for every player and team, head to RotoGrinders NBA Premium , which includes fantasy point projections and daily fantasy ownership projections for sites like DraftKings, Fanduel, and Yahoo, as well as LineupHQ Optimizer access and much, much more.
Underdog Fantasy Daily NBA Battle Royale Contest Strategy for February 4th, 2022
Top Options
Jokic, Embiid, Doncic, and Harden all seem to be on the same slate so frequently that this section could almost write itself. And honestly Dejounte Murray has put himself pretty close to that tier of fantasy player this year (he's questionable, more on him in a bit). Outside of that big 3-4, the two Bulls – Nikola Vucevic and Demar Derozan – have made their way into this elite tier. The short handed Bulls are riding these two right now, and Zach Lavine made it seem like he won't play tonight after last night's game.
Undervalued and Overvalued Players
Nikola Vucevic / Demar Derozan – Even if Lavine plays, our projections have these two severely undervalued right now given their roles and an elite matchup with the decimated Pacers. If Lavine does miss, this just further cements them as the go-to guys after the big 3 (or 4) in drafts.
Derrick White – Derrick White shows up again here, but tonight is an even better spot for him. Dejounte Murray missed last night's game, which made White our favorite pick of the day, but the Spurs got absolutely blown out by the full strength Heat. Dejounte is questionable again tonight, but the Spurs play the lowly Houston Rockets. White projects really well even if Dejounte plays, and he becomes a home run if Dejounte misses again.
Evan Mobley – Mobley has been a player that has been more of a high floor, low ceiling guy this season, but with the Cavs absences and this matchup his ceiling has been elevated and he's too cheap in drafts. Darius Garland is out, and the Cavs play the fast paced, defense optional Hornets, and Mobley had a 31% usage rate last game without Garland.
Injuries and Situations to Monitor
Goga Bitazade – Feels sort of weird to mention him here, but the Pacers lost Isaiah Jackson last game to cripple their front line even more. If Goga (questionable) doesn't play, they would be forced to play Terry Taylor huge minutes, and he is fresh off a 36 minute, 50 fantasy point game in their last outing and goes undrafted.
Dejounte Murray – Dejounte missed last night, so it's safe to wonder whether he'll be able to suit up tonight. If he does, he makes for a huge upside pick against the Rockets, but without him Derrick White becomes the steal of the draft.
Cade Cunningham – Cade did not play last night, so it would be surprising to see him out there tonight. If he were to suit up, we know he has been an undervalued player for weeks now with his monstrous upside, and you can easily draft him with your last pick and get him replaced if he misses.
Good luck!