Underdog Fantasy has become wildly popular due to their massive Best Ball contests as well as their Pick 'em games, but their daily snake drafts are another incredibly fun option for fantasy drafters. Their NBA drafts (or Battle Royale as they call it format) are incredibly simple, and they give you a shot at 4 or 5 figure winnings every single day. 
All you have to do is draft 6 players from the games taking place that night in the NBA in a traditional snake draft against 5 other users. No positional requirements. No salary cap. Your team of 6 players competes against every other team of 6 drafted that day in that tournament for your share of the prize pool, which typically pays out approximately 20% of the field with 20-25% going to first place. 
If you haven't yet signed up for Underdog Fantasy, you can use Promo Code 'SPIKE' to receive a 100% Deposit Match on any deposit up to $100.

Underdog offers a variety of options each day with single entry, double entry and multi entry contests available. Their player scoring is also incredibly simple: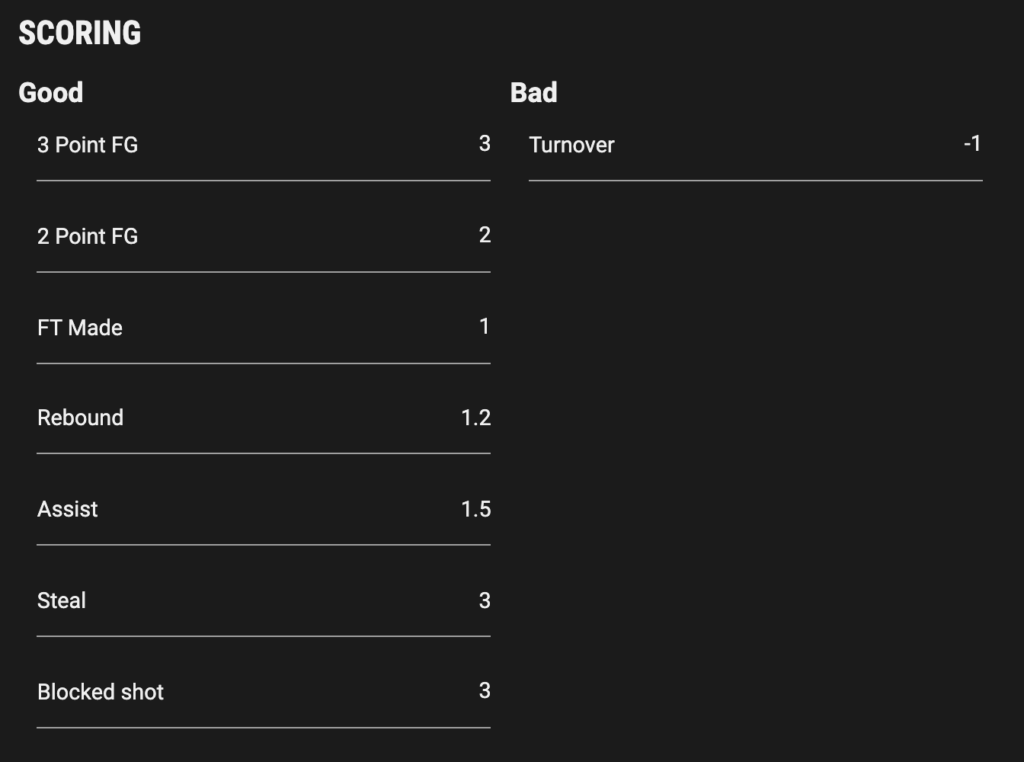 Below are the additional details and rules provided by Underdog for their general Battle Royale contests, as well as their Daily NBA specific contests: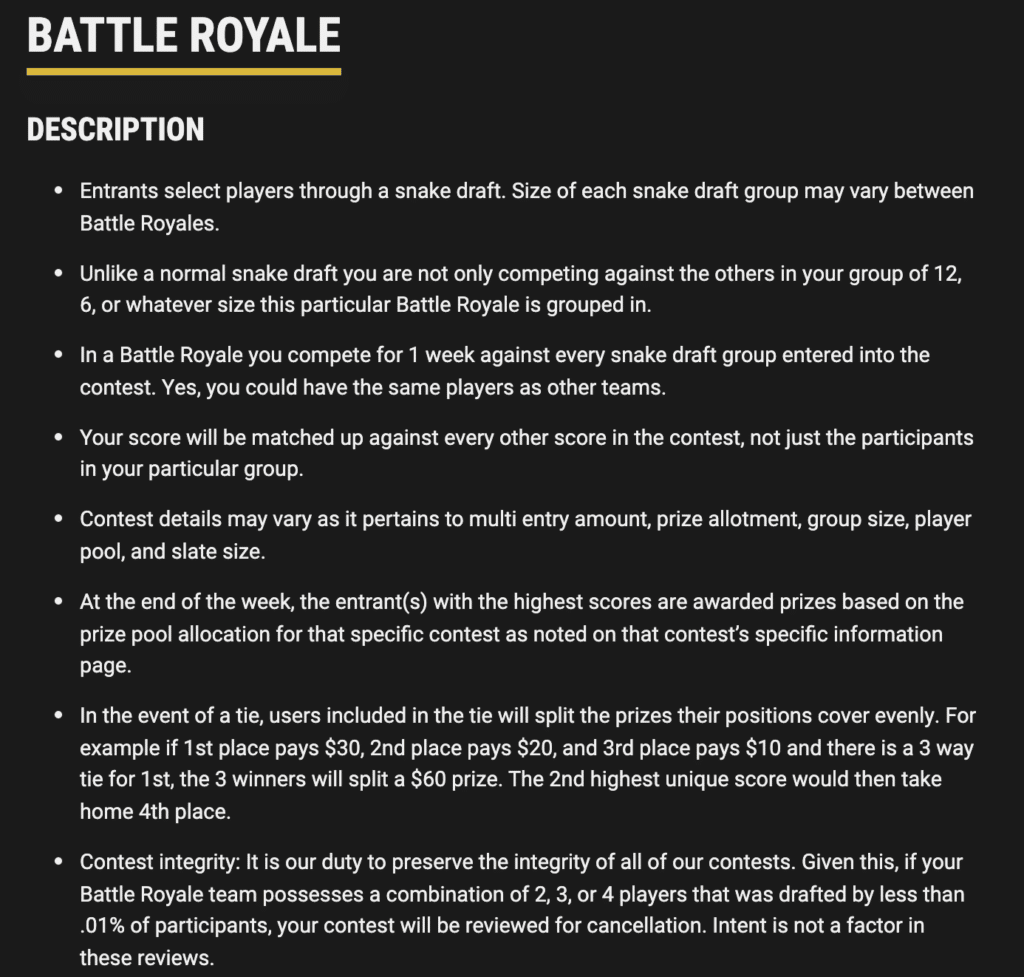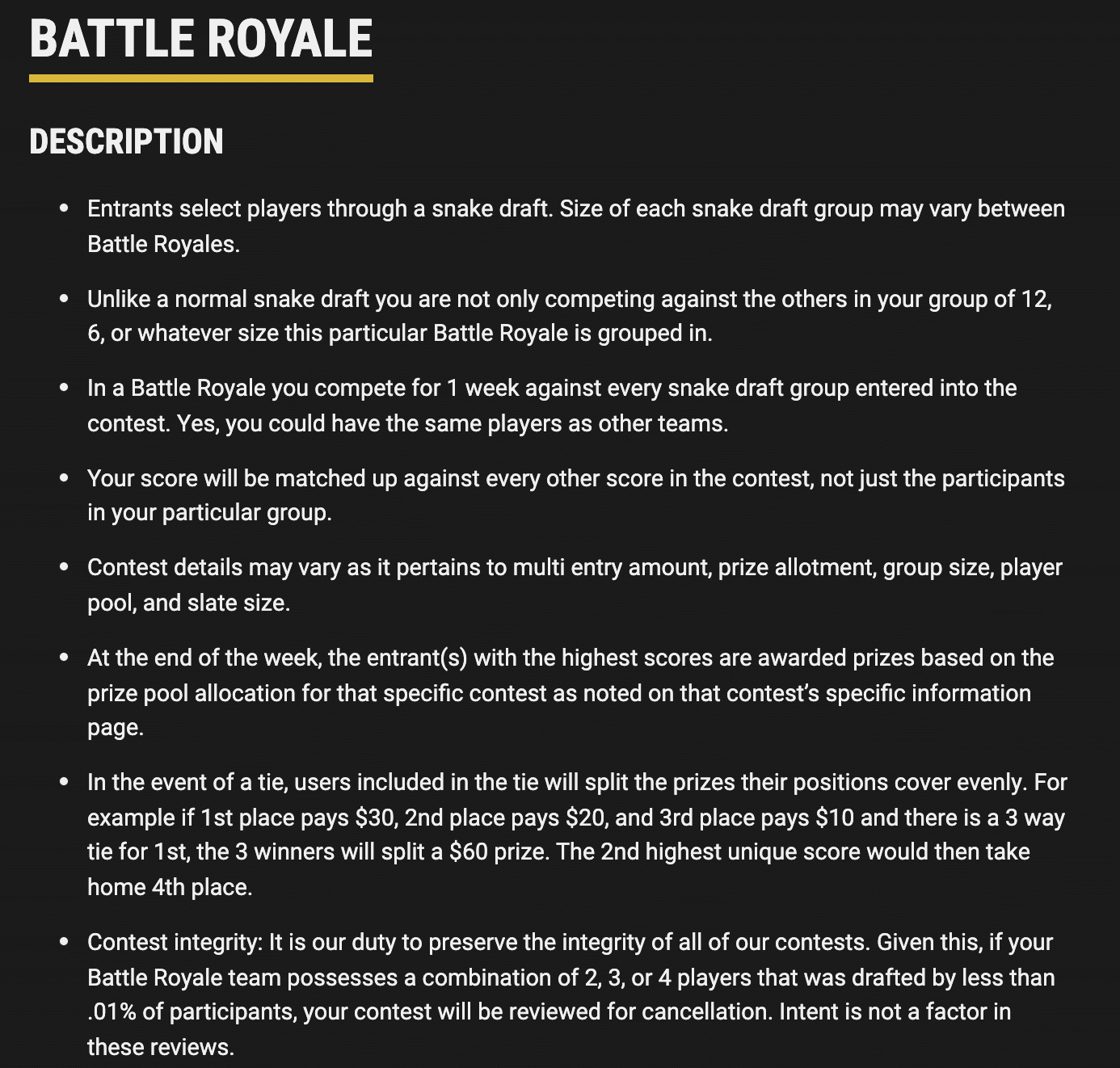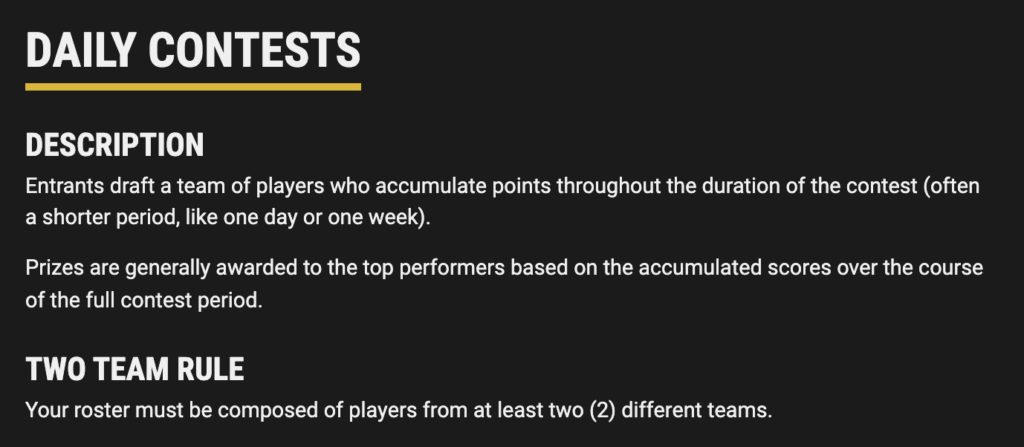 Let's dive into the strategy for today's contests. Much of the strategy for today is driven by the incredible Daily NBA Projections from the RotoGrinders team. If you'd like to subscribe to the full set of projections for every player and team, head to RotoGrinders NBA Premium , which includes fantasy point projections and daily fantasy ownership projections for sites like DraftKings, Fanduel, and Yahoo, as well as LineupHQ Optimizer access and much, much more.
Underdog Fantasy Daily NBA Battle Royale Contest Strategy for February 24th, 2022
Top Options
Back from the All-Star break to some monster contests on Underdog as we enter the stretch run of the NBA season. If someone had told us that on a slate with Steph Curry, Jayson Tatum and Karl-Anthony Towns that Ja Morant and Demar Derozan would sit above those guys in rankings and projection, we would have called them crazy. But that's where we are, however for tonight Nikola Jokic is clearly in a tier of his own. Beyond him, it's extremely wide open, and you could make a case for everyone from Ja down to Devin Booker (more on him in a sec).
Undervalued and Overvalued Players
Devin Booker – In case you missed it, Chris Paul broke his right thumb and is out 6-8 weeks. That means it's the Devin Booker show in Phoenix. He's easily a top 10 option, and I think there's a case to be made in us moving him up our rankings. Particularly in a matchup with the Thunder, Booker's ceiling is sky high.
Derrick White – Just my two cents, but Derrick White is one of the more underrated players in the NBA (and maybe for fantasy too). For fantasy, he just provides a little bit of everything, particularly his awesome steals and blocks upside which is so valuable on Underdog. He's just a "meh" option if Smart and Williams play, but he's being drafted so late that he can pay off that price even if they play. If they do happen to miss, however, he would make for one of the best late round picks in drafts.
Anfernee Simons – I am a big Simons fan as well, and he has been incredible for this depleted Blazers squad, but I just don't think we can take him where he's going in drafts right now. He's more like a fringe top 20 option, but his UD projection puts him 11th overall. His role is great, but his matchup with the Warriors is not. They are the number one defensive team in the league, which makes it tough to pay off this price for a player heavily dependent upon scoring.
Injuries and Situations to Monitor
The Nets – We'll be awaiting an update from Steve Nash on the Nets, and it's certainly an impactful situation. We know Kyrie is out, but we don't know the status of Kevin Durant and Ben Simmons. If either or both of them play, assuming they're are too limited minutes wise, they would be elite options, especially given the fact that they are being undrafted right now. If they sit, Seth Curry and Andre Drummond sneak into late round consideration.
Chris Paul – As mentioned above, Paul is out for the foreseeable future. The assumption is that Cam Payne starts, which does put him in play in late rounds. We saw a fair bit of upside from him last year without Paul. It is also a boost to Mikal Bridges as he's a productive player, but he is not asked to do much when Paul and Booker are both healthy. Obviously, it's the biggest boost to Devin Booker as it's his show in Phoenix now.
Shai Gilgeous-Alexander – The last update on SGA is that he's out "at least through the all-star break", so we'll be looking for an update on him. Given the Thunder's tanking, we are assuming he's out again, which would keep things somewhat the status quo. Lu Dort, Josh Giddey and Darius Bazley maintain draftable roles, but if SGA returns he likely renders them undraftable.
Robert Williams / Marcus Smart – Both are questionable, and if they were to miss it would put more of the ball handling and offensive burden on Jayson Tatum and Jaylen Brown. That would likely elevate them up a couple spots, but the biggest boost would go to Derrick White as he would enter the starting lineup and see both a minutes and slight usage boost.
Good luck!