Underdog Fantasy has become wildly popular due to their massive Best Ball contests as well as their Pick 'em games, but their daily snake drafts are another incredibly fun option for fantasy drafters. Their NBA drafts (or Battle Royale as they call it format) are incredibly simple, and they give you a shot at 4 or 5 figure winnings every single day. 
All you have to do is draft 6 players from the games taking place that night in the NBA in a traditional snake draft against 5 other users. No positional requirements. No salary cap. Your team of 6 players competes against every other team of 6 drafted that day in that tournament for your share of the prize pool, which typically pays out approximately 20% of the field with 20-25% going to first place. 
If you haven't yet signed up for Underdog Fantasy, you can use Promo Code 'SPIKE' to receive a 100% Deposit Match on any deposit up to $100. 
Underdog offers a variety of options each day with single entry, double entry and multi entry contests available. Their player scoring is also incredibly simple: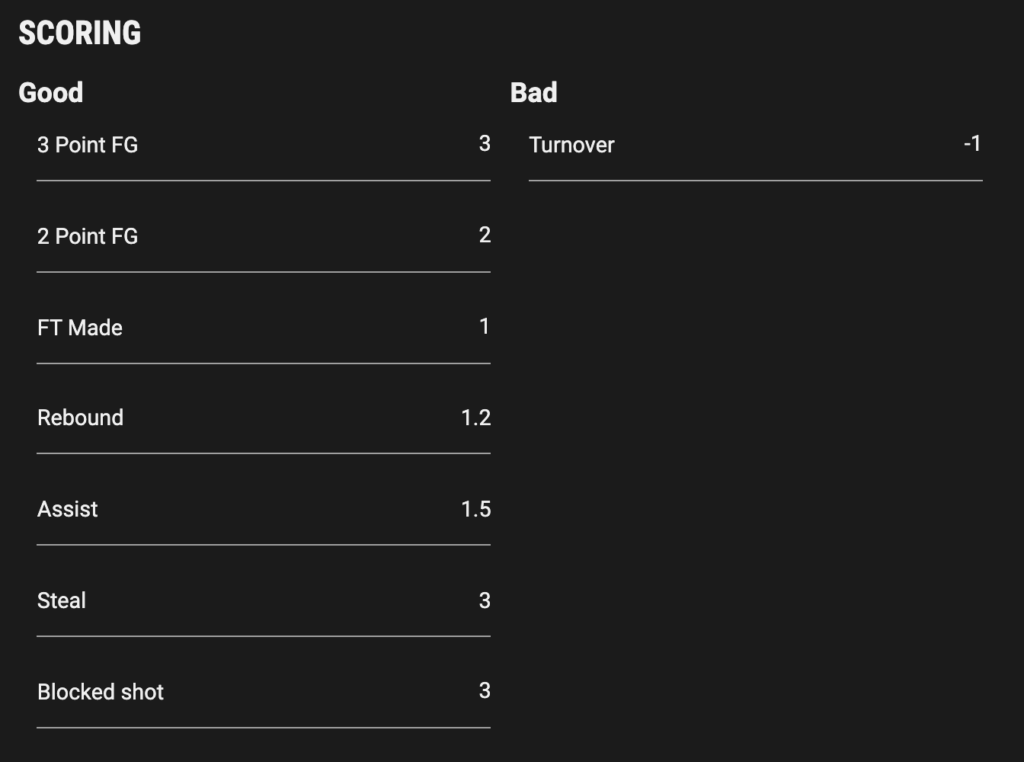 Below are the additional details and rules provided by Underdog for their general Battle Royale contests, as well as their Daily NBA specific contests: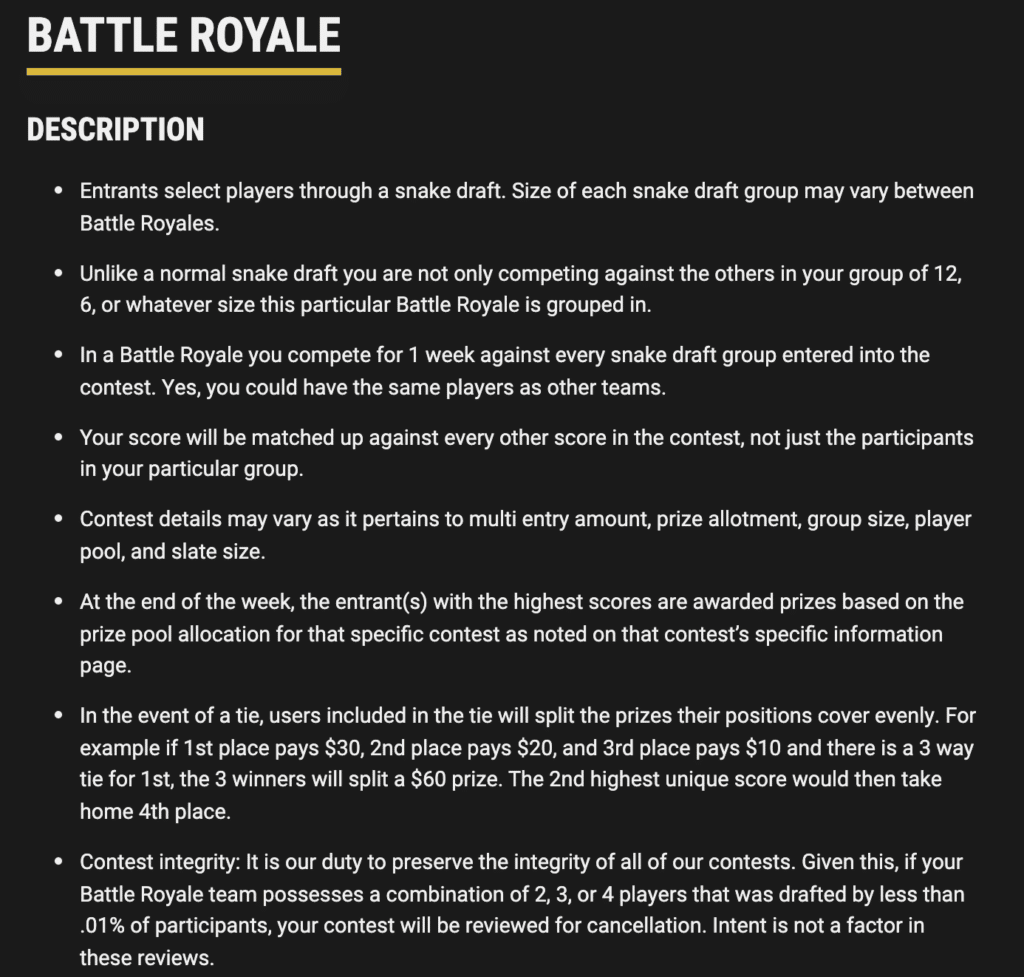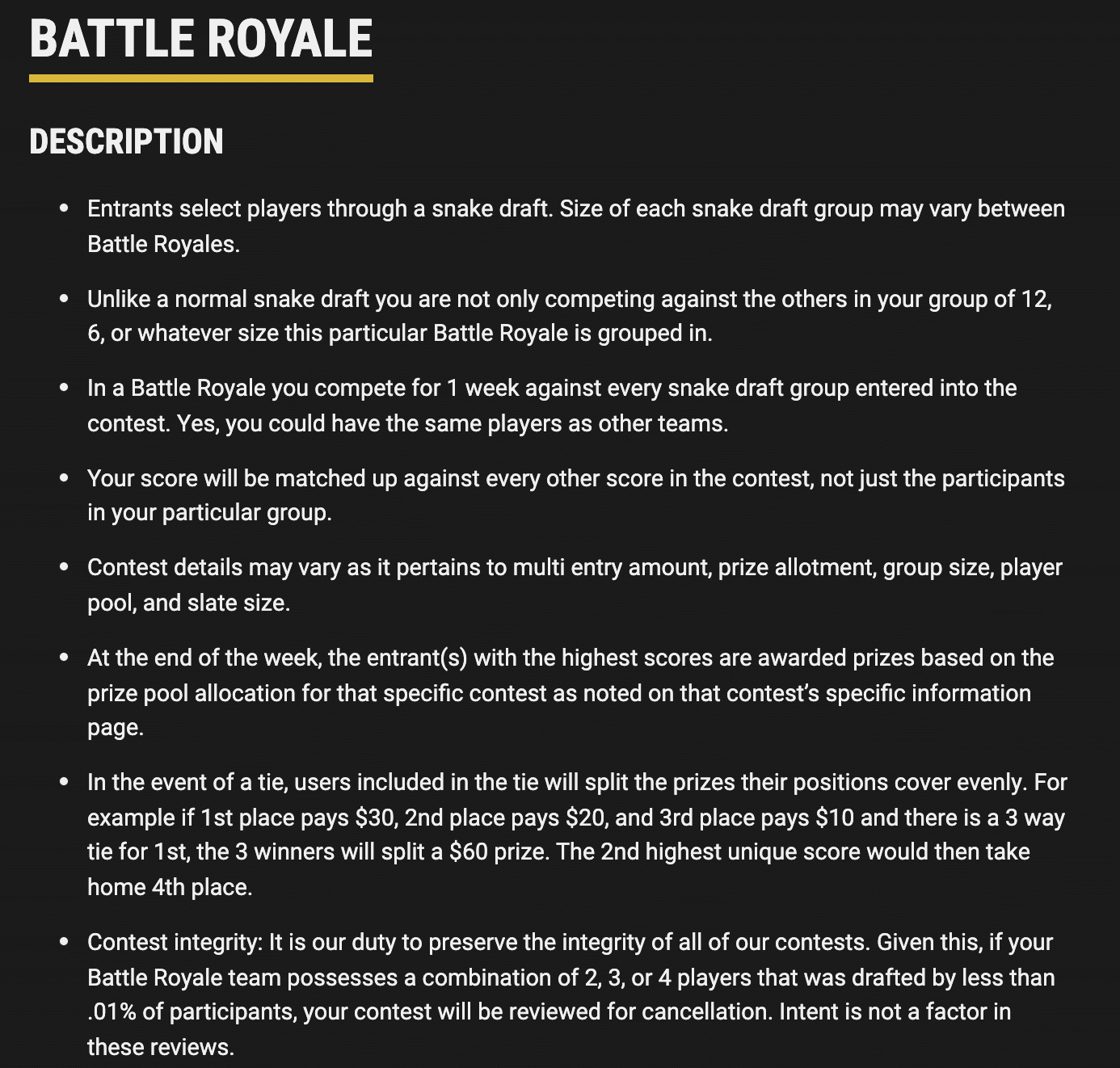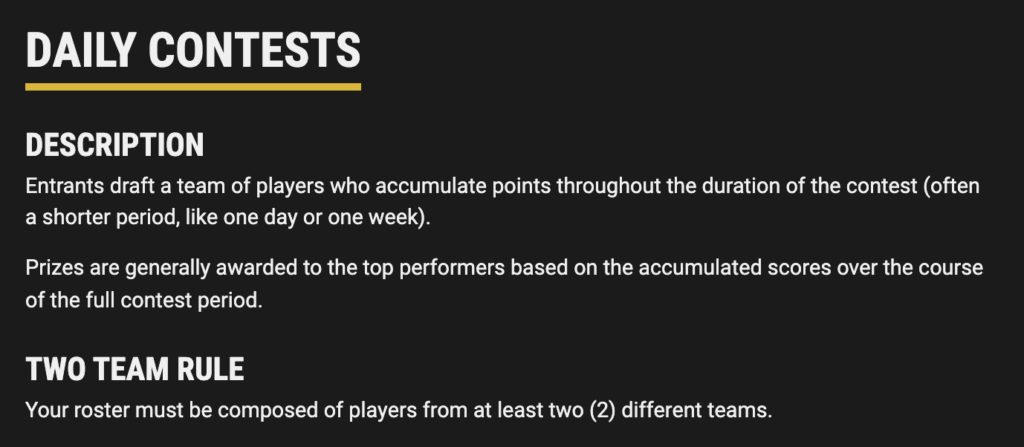 Let's dive into the strategy for today's contests. Much of the strategy for today is driven by the incredible Daily NBA Projections from the RotoGrinders team. If you'd like to subscribe to the full set of projections for every player and team, head to RotoGrinders NBA Premium , which includes fantasy point projections and daily fantasy ownership projections for sites like DraftKings, Fanduel, and Yahoo, as well as LineupHQ Optimizer access and much, much more.
Underdog Fantasy Daily NBA Battle Royale Contest Strategy for February 2nd, 2022
Top Options
Underdog is giving us huge contests for this Wednesday night slate, and it's certainly an incredible slate for them to do so. We have a 9 game slate with just about all the star power you could ask for. Any slate Nikola Jokic is on right now automatically makes him the top option, and with the Jazz missing Rudy Gobert he should be able to have a field day, per usual. There's a lot of competition for Jokic, however, with all of James Harden, Joel Embiid and Luka Doncic in action tonight. Those 4 definitely make up a top tier of stars, and then you have a collection of Kyrie Irving, Anthony Davis/Russell Westbrook, Jayson Tatum and Ja Morant in an equally loaded 2nd tier.
Undervalued and Overvalued Players
Caris Levert – Levert has not put up big numbers in recent games, but he still has elite upside with this current Pacers roster. No Malcolm Brogdon, Domantas Sabonis or Myles Turner leaves a ton of usage and peripheral upside for Levert, and the string of "meh" games has him going way too low in drafts.
Spencer Dinwiddie – I first just want to say that Tyrese Haliburton is again going too low in drafts, but I don't want to talk about him every day. Kyle Kuzma had the big performance in the first game without Bradley Beal, and the 2 for 9 shooting performance but Dinwiddie left a lot to be desired. Frankly, Dinwiddie has been lackluster for a stretch now, which leaves the market undervaluing his upside without Beal.
Jusuf Nurkic – I am a big Nuk guy, so as much as it pains me to say, Nurk is quite overvalued in UD drafts today. He definitely has a ton of upside, but an insane stretch of games he had bumped him up into the top 10 on Underdog, but he's really more like a back end top 20 player. He's more like a Jarrett Allen/Kyle Kuzma tier of a player, but he's being valued closer to Jayson Tatum and LaMelo Ball.
Injuries and Situations to Monitor
Lebron James – Lebron is doubtful to play tonight, which catapults Anthony Davis into top 5 pick discussion, and even as bad as he has bad, it makes Russell Westbrook a strong option in the first 2 rounds. The matchup with the Blazers couldn't get much better.
Domantas Sabonis / Oshae Brissett / Goga Bitazde – Sabonis is in health and safety protocols and out tonight, and in the last game, Brissett/Bitazde missed as well. This left the Pacers razor thin up front, which led to big minutes for Isaiah Jackson. Jackson responded with nearly 50 fantasy points in just shy of 30 minutes and led the team in usage. He's going in the last round of drafts right now, and has 50 point upside.
Good luck!