Underdog Fantasy has become wildly popular due to their massive Best Ball contests as well as their Pick 'em games, but their daily snake drafts are another incredibly fun option for fantasy drafters. Their NBA drafts (or Battle Royale as they call it format) are incredibly simple, and they give you a shot at 4 or 5 figure winnings every single day. 
All you have to do is draft 6 players from the games taking place that night in the NBA in a traditional snake draft against 5 other users. No positional requirements. No salary cap. Your team of 6 players competes against every other team of 6 drafted that day in that tournament for your share of the prize pool, which typically pays out approximately 20% of the field with 20-25% going to first place. 
If you haven't yet signed up for Underdog Fantasy, you can use Promo Code 'SPIKE' to receive a 100% Deposit Match on any deposit up to $100. 
Underdog offers a variety of options each day with single entry, double entry and multi entry contests available. Their player scoring is also incredibly simple: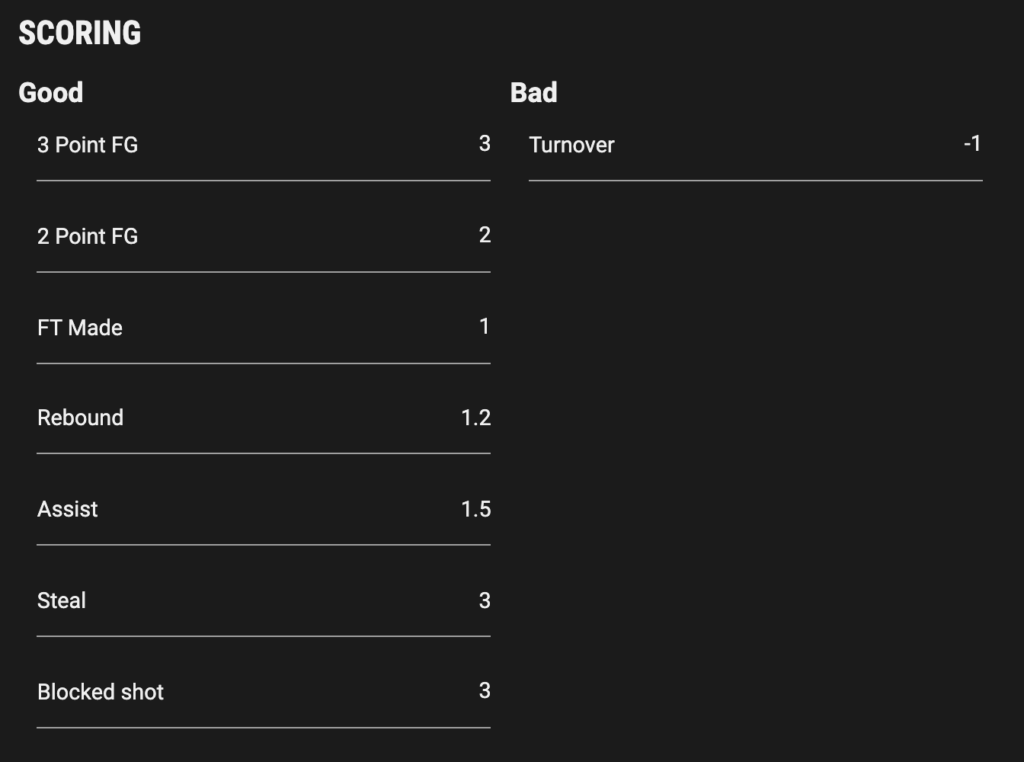 Below are the additional details and rules provided by Underdog for their general Battle Royale contests, as well as their Daily NBA specific contests: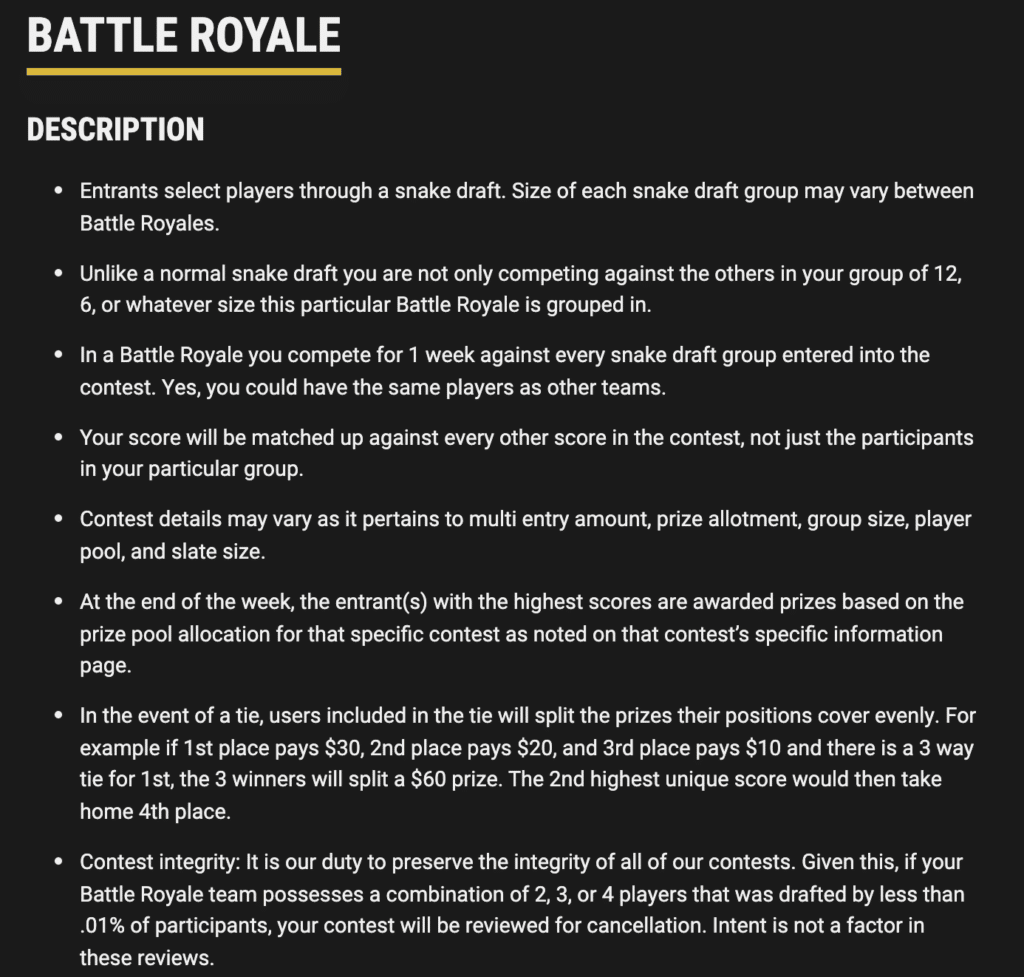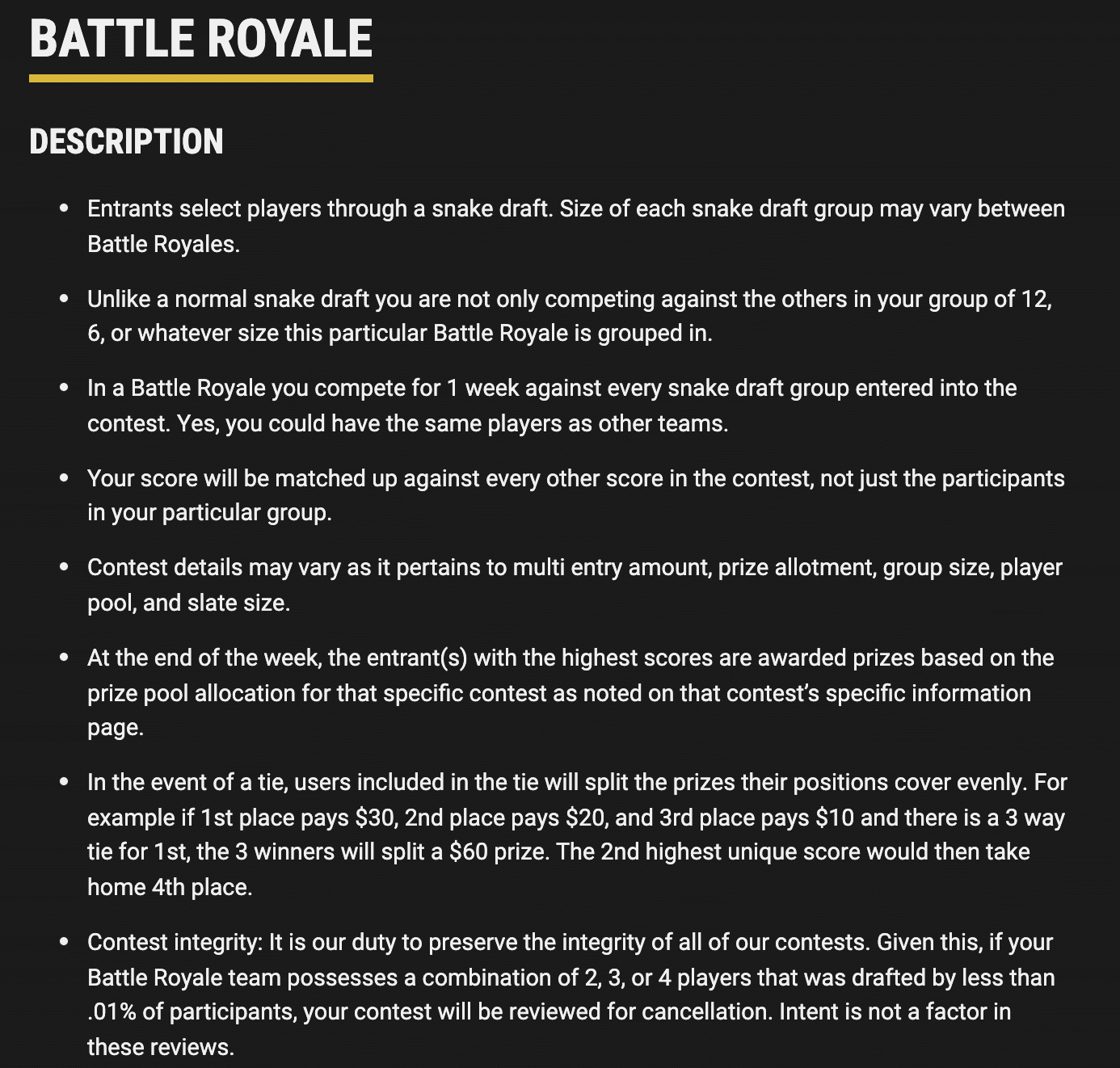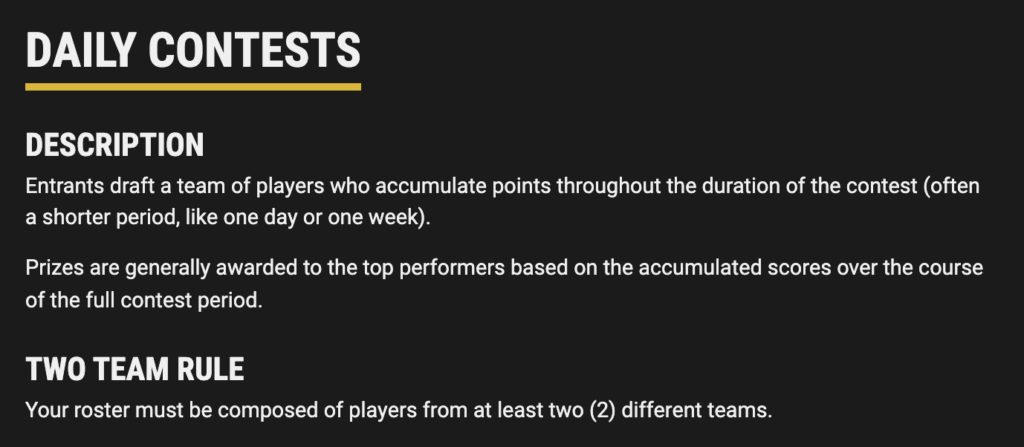 Let's dive into the strategy for today's contests. Much of the strategy for today is driven by the incredible Daily NBA Projections from the RotoGrinders team. If you'd like to subscribe to the full set of projections for every player and team, head to RotoGrinders NBA Premium , which includes fantasy point projections and daily fantasy ownership projections for sites like DraftKings, Fanduel, and Yahoo, as well as LineupHQ Optimizer access and much, much more.
Underdog Fantasy Daily NBA Battle Royale Contest Strategy for January 27th, 2022
Top Options
We have an absolutely LOADED slate at the top tonight. Nikola Jokic, as always, sits very clearly atop the list, but he is also questionable to play. I am currently assuming he plays and selecting him first overall, but if you wanted to pivot to another top option I cannot blame you. There are a multitude of other options.
Giannis Antetokounmpo hasn't had quite the monster games we have become used to lately, but he still easily slots in 2nd after Jokic in the pecking order. Beyond that, the next tier is one of the most wide open I can remember. Steph Curry, James Harden, Dejounte Murray, Devin Booker, Chris Paul, Kyrie Irving and Jimmy Butler all make for truly elite options at the top.
Undervalued and Overvalued Players
Kyle Kuzma / Spencer Dinwiddie – I am betting projections will update on UD, but as of right now they are not accurately reflecting either Kuzma or Dinwiddie with Beal out tonight. Kuzma especially is likely to be undervalued even when an update comes because his rates are off the charts this season, and he should have an even more insane role without Beal. He is a top 20 player with elite upside. Dinwiddie is a bit more up and down even without Beal, but he is still a screaming value right now late in drafts as he also has 50+ point upside without Beal.
Cade Cunningham – Cade has turned into a full blown fantasy star for this Pistons team. Sure, there are bumps in the road which is to be expected from a rookie, but his 5 category upside and 30% usage rate gives him 60+ upside every night, particularly in matchups like this one. He's easily a top 20 option that isn't being valued as such.
Karl-Anthony Towns – As of this morning, KAT is the top projection on Underdog, which is massively overvaluing him. Even in the absence of D'Angelo Russell (he's questionable), KAT still has a lesser role than most of the other superstars on this slate. On top of that, he draws a matchup with Nikola Jokic (assuming he plays) tonight that is tough on opposing centers for fantasy.
Injuries and Situations to Monitor
Nikola Jokic – Needless to say, when the best fantasy player in the league is questionable, it's a big deal. I'd still be selecting Jokic first overall, but if he does miss then Will Barton and Aaron Gordon are amazing late round values that are mostly going undrafted.
James Harden – Another one of the top fantasy players on the planet is questionable, as Harden missed last game and is questionable to play tonight with a toe injury. His injury status has him as a value right now, but if he misses again then Kyrie Irving is a slam dunk upside pick.
Jimmy Butler – Jimmy missed last night's blowout loss, and he's questionable again tonight. If he plays, he looks like a nice value yet again tonight. His game plays so well to the Underdog scoring, but if he were to miss again, Bam Adebayo would make for one of the best values on the entire board.
Good luck!